'A Futile And Stupid Gesture' Trailer Tells The National Lampoon Origin Story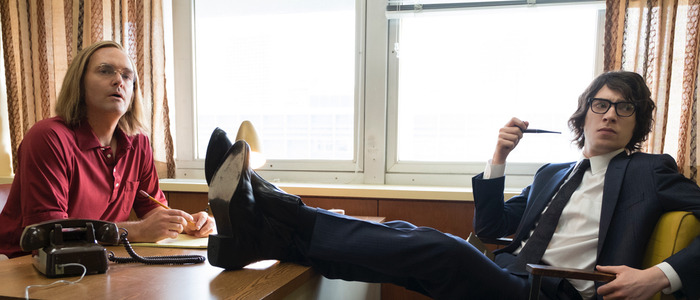 National Lampoon, the humor magazine that eventually jumped into the movie business, now has its own biopic courtesy of Wet Hot American Summer filmmaker David Wain. A Futile and Stupid Gesture, which hits Netflix next month, focuses on National Lampoon co-founder Doug Kenney, played in the film by Will Forte. The trailer provides a look at the film and reveals that it's not going to be your standard biopic.
In the 1970s, fellow Harvard students Doug Kenney, Henry Beard and Robert Hoffman founded National Lampoon magazine. The subversive humor mag would go on to acclaim and fame, turning the National Lampoon name into a brand, and blossom into a lucrative film business that created now-classic comedies like Animal House, Caddyshack and a whole string of Vacation movies. Now, the National Lampoon story (and Doug Kenney specifically) gets the biopic treatment with David Wain's A Futile and Stupid Gesture, a new Netflix film hitting the streaming platform in January. Take a look at the first trailer.
A Futile and Stupid Gesture trailer
The film is adapted from the book A Futile and Stupid Gesture: How Doug Kenney and National Lampoon Changed Comedy Forever by Josh Karp. Director David Wain, who also helmed the cult classic Wet Hot American Summer, has assembled a strong cast for the film, including Domhnall Gleeson, Martin Mull, Joel McHale, Thomas Lennon, John Gemberling, Matt Walsh, Rick Glassman, Jon Daly, Seth Green, Natasha Lyonne and Will Forte as Doug Kenney.
On the surface that may look like a traditional biopic, A Futile and Stupid Gesture clearly has some tricks up its sleeve. For one thing, Martin Mull is on hand to narrate the film as an older, present-day Doug Kenny. But here's the thing: Doug Kenny actually died in his early 30s after falling from a 35-foot cliff in Hawaii. In addition to that, the trailer shows Mull's character breaking the fourth wall to point out inaccuracies in the film. As a fun little ironic side-note, Joel McHale is playing his former Community co-star Chevy Chase here.
Here's the official A Futile and Stupid Gesture synopsis:
A Futile and Stupid Gesture is the story of comedy wunderkind Doug Kenney, who co-created the National Lampoon, Caddyshack, and Animal House. Kenney was at the center of the 70's comedy counter-culture which gave birth to Saturday Night Live and a whole generation's way of looking at the world.
A Futile and Stupid Gesture arrives on Netflix January 26, 2018.