Original 'Halloween' Actor Will Play Michael Myers Again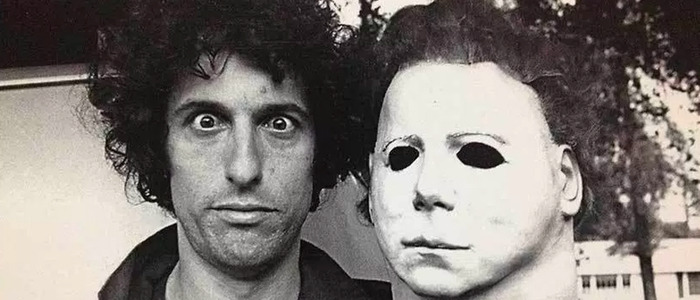 David Gordon Green's Halloween reboot/sequel is shaping up nicely. Halloween star Jamie Lee Curtis is coming back, and she's not the only original cast member set to return: Nick Castle, who played killer Michael Myers in John Carpenter's 1978 classic, is going to slip on that iconic mask once again as he joins the Halloween reboot cast. Castle is the latest addition to a cast that also includes Judy Greer and Andi Matichak.
The upcoming Blumhouse/Universal Pictures revival of Halloween is going to be a nice little reunion for people involved with the original film. Original Halloween director John Carpenter is serving as one of the film's executive producers and providing the soundtrack; original Halloween final girl Jamie Lee Curtis will once again be playing Laurie Strode, and now the original Michael Myers himself, Nick Castle, has joined the cast. Bloody Disgusting confirms that Castle will once again slip on that famous white mask to play Michael Myers, AKA The Shape, in David Gordon Green's 2018 film.
Castle was a film school friend of John Carpenter when the director cast him to play the now-infamous Michael Myers, a gig that earned Castle $25 a day to play what would become one of the most iconic movie villains of all time. Castle played the original Michael Myers whenever the character was seen stalking around in his mask, while Tony Moran played the character for one brief moment when the mask comes off. After Halloween, Castle went on to become a filmmaker himself, directing The Last Starfighter, Dennis the Menace, and Major Payne.
The new Halloween will serve as both a sequel and a reboot of the franchise, virtually ignoring all the other sequels to tell a brand new story. Jamie Lee Curtis' Laurie Strode will once again find herself stalked by Michael Myers, as will Judy Greer and Andi Matichak, who play Curtis' daughter and granddaughter, respectively.
David Gordon Green is helming Halloween, from a script he co-wrote with Danny McBride. McBride's involvement with the project may throw some horror purists off, but the writer and actor insists that the new take on Halloween isn't going to be a comedy. Of the script, McBride said, "We're kind of ignoring all the films past the first one. It picks up after the first one, but it's sort of an alternate reality. It's as if the first Halloween ended in a slightly different way."
McBride also added that he and Green had no idea if Curtis would return to the franchise, but they knew  they had to try:
"Dave and I just busted our ass on this script to really make that Laurie Strode character something she wouldn't be able to say no to. When we finished the script, we sent it to her, and she said she was in. So we just flipped out. We were over the moon about her involvement."
Halloween hits theaters October 19, 2018.