'Artemis Fowl' Casts Ferdia Shaw In Title Role, Judi Dench & Josh Gad Round Out Kenneth Branagh's Cast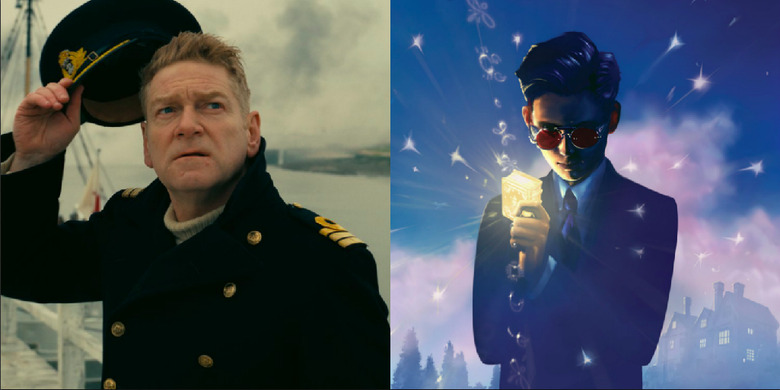 It's been a long time coming, but we're finally getting an Artemis Fowl movie.
Nearly a decade after the Harry Potter-inspired children's fantasy phenomenon breathed its last fiery breath, and on the tail end of the fading YA dystopian craze, Artemis Fowl is coming. And it has a pretty impressive cast and crew. Kenneth Branagh will be taking the helm of the Disney adaptation of Eoin Colfer's children's book series, which follows the manipulative child genius Artemis Fowl as he kidnaps an elf to ransom her for a fortune. It's a pretty unforgiving role for any child actor, but after months of searching, Branagh and his team have finally landed on a newcomer to play the role of the cunning, slightly cruel, and compelling protagonist.
Disney announced on Wednesday that Branagh and casting director Lucy Bevan have cast Irish newcomer Ferdia Shaw in the title role of Artemis Fowl, after seeing more than 1200 child actors for the part.
Shaw will join a star-studded supporting cast, which includes Judi Dench (Victoria and Abdul) as the stern Commander Root, who leads the LEPrecon fairy police force, Josh Gad (Beauty and the Beast) as Mulch, the morally ambiguous dwarf thief-for-hire, and Nonso Anozie (Cinderella) as Butler, Artemis' loyal and deadly bodyguard. Child actress Lara McDonnell (The Delinquent Season) will play Captain Holly Short, Artemis' elven victim and foe.
As a longtime reader of the Artemis Fowl books (yes, even the trash seventh and eighth books), Branagh's casting decisions surprise me a little — Dench plays a gender-bent version of the grizzled Commander Roots and Holly Short is now played by a child versus the fully grown adult she is in the books — but they could work. In fact, I'm ecstatic about the casting of a female Commander Root, which could add another layer of depth to Root and Holly's tumultuous relationship. It's casting Holly Short as a child instead of a fully grown adult that rings a little odd to me, though it could be way of circumventing the weird romantic tension that Artemis and Holly have in later books. Still, having two child actors at the center of the story seems like a huge gamble, and one that could result in Artemis Fowl being written off as yet another bland family film.
Artemis Fowl is far from that. It has one of the most compelling protagonists in any children's book, one who shifts from villain to anti-hero over the course of the series, grounded by his parental loss and grief. It's a difficult part for any child actor to play, so I hope that Shaw will be up to the task (my fan cast for some time was Asa Butterfield, but he's long aged out of the role). Disney and Branagh have expertly cast talented newcomers before, so I trust that Branagh has chosen a worthwhile actor to play my favorite child genius.Artemis Fowl, produced by Branagh and Judy Hoffland, is set to hit U.S. theaters on August 9, 2019. Production begins early next year in the U.K.