New 'The Grinch' Poster Reminds You They Made Another Grinch Movie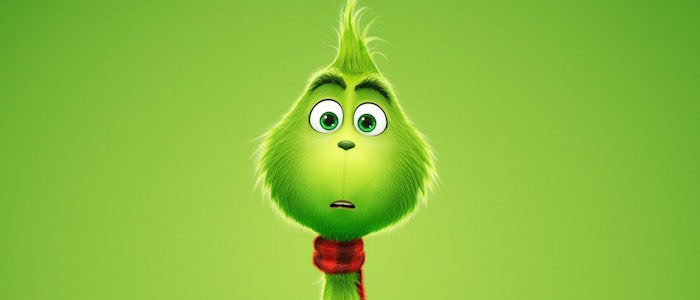 Just in case you forgot: they're making a new Grinch movie and it comes out next year. Titled either The Grinch or How the Grinch Stole Christmas (it seems to be known as both depending on where you look), this version hails from Illumination Entertainment, the company behind The Secret Life of Pets and the Despicable Me series. The film is still nearly a year away, but we can already say one thing for sure – it will almost certainly not be the worst cinematic take on this character. It has that much going for it.
Revealed via the film's official Twitter feed, the very green poster offers a very green look at the very green title character before he grows up, gets mean, and decides to abscond with Whoville's holiday season. Can you blame Illumination for highlighting the adorable young Grinch? He is pretty cute and the red scarf suggests that he doesn't despise Christmas yet. Anyway, he'll soon grow up and have a heart two sizes too small and the voice of Benedict Cumberbatch, which is pretty fantastic casting if we're going to be honest about it.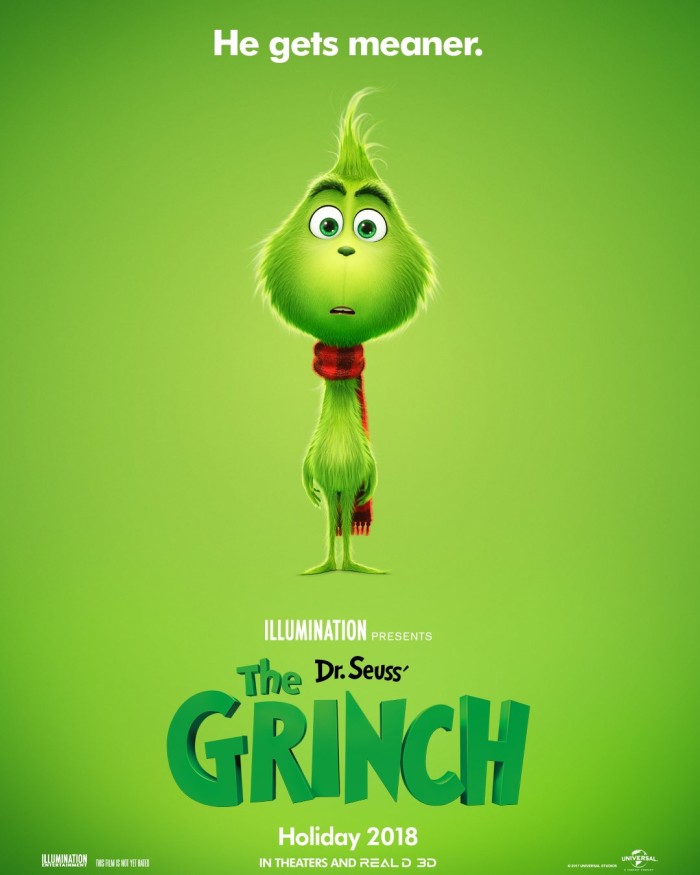 Of course, you surely know that the Grinch was created by Theodor Geisel, better known as Dr. Seuss, within the pages of his 1957 children's book How the Grinch Stole Christmas. And you probably know that it was adapted into an iconic 1966 animated TV special directed by the legendary Chuck Jones that still dominates the airwaves every holiday season. And you may like to forget that it was adapted into a live-action movie starring Jim Carrey in 2000. Despite Carrey's commitment to the role, that movie is a rotten, festering insult to Dr. Seuss' work, a wrongheaded, nauseating, hyperactive and "hip" take on a character that deserves a classical touch. It's streaming on Netflix. I just re-watched it. It took three sittings. Avoid my mistakes.
So The Grinch directors Peter Candeland and Yarrow Cheney have that much going for them – their film will be better than the previous version by default. It has to be. And while Illumination Entertainment's adaptation of Dr. Seuss' The Lorax stripped down the original story's melancholy bite, it was a harmless movie. I imagine The Grinch will, at the very least, follow suit. Hopefully, it'll be better. Animation is certainly the right medium for this story, even though that adorable young Grinch gives me flashbacks to the interminable scenes in the live-action movie where we spend far too much time with a far-less-cute young Grinch.
The Grinch was originally scheduled to open on November 10, 2017, but it will now hit theaters on November 9, 2018.