Andy Serkis-Directed 'Jungle Book' Movie Retitled 'Mowgli'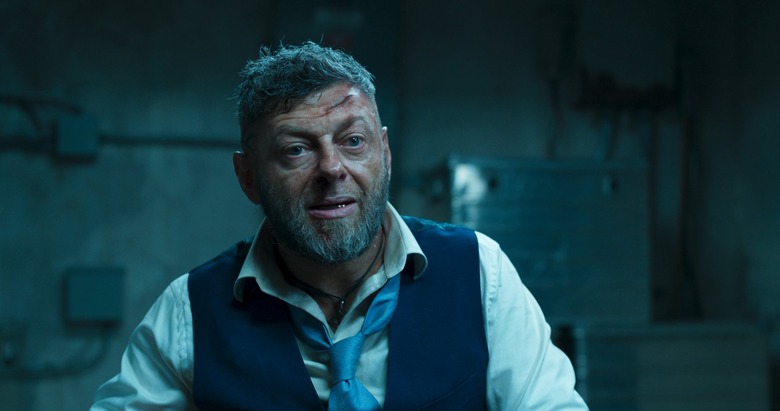 In the stare-down between two competing film adaptations of The Jungle Book, Warner Bros. was the one that had to blink.
Warner Bros.' Jungle Book film will be released two years after Disney's 2016 live-action adaptation of The Jungle Book helmed by Jon Favreau, but it seems that in an effort to differentiate the two, the version directed by Andy Serkis has been retitled to Mowgli. Mowgli stars Christian Bale, Cate Blanchett, and Benedict Cumberbatch in motion capture performances.
Warner Bros. has announced that its live-action Jungle Book adaptation (once titled Jungle Book: Origins) is being retitled to Mowgli, according to Variety. This news arrives long after the other adaptation of The Jungle Book was a massive box office hit, which led many to wonder what would become of this other version. Production began on Serkis' film back in 2015 and it has seemingly been sitting unfinished on a shelf since filming wrapped.
While Disney's live-action Jungle Book mainly drew inspiration from the studio's 1967 animated film, Serkis' adaptation is largely based on Rudyard Kipling's 1894 novel, which is a collection of stories following an Indian boy named Mowgli who is raised by wolves and spends his childhood flitting between the jungle and the nearby village. Rather than a central narrative, the short stories read like a series of fables — which could give Serkis' adaptation plenty of creative freedom to try something different than Favreau's adaptation. With the film retitled to Mowgli, it's likely that the focus will be on the boy rather than his animal companions, and his struggle to remain loyal to the wilderness in which he grew up or the civilization to which he belongs.
The cast includes Christian Bale as Bagheera, Cate Blanchett as Kaa, Benedict Cumberbatch as Shere Khan, Naomie Harris as Nisha, Andy Serkis as Baloo, Peter Mullan as Akela, Jack Reynor as Mowgli's Brother Wolf, Eddie Marsan as Vihaan, Tom Hollander as Tabaqui, Freida Pinto as Messua, and Matthew Rhys as Lockwood. Relative newcomer Rohan Chand plays Mowgli.
I'm looking forward to Serkis' version, largely because his grasp on motion-capture technology feels superior to most of the other CG-heavy live-action adaptations of Disney animated films. While Favreau's Jungle Book was lush and technically impressive, I walked away feeling cold to it. The animals were immaculately rendered, but outside of their voices, they suffered from a case of CG dead eyes. I'm looking forward to what Serkis can do with The Imaginarium, the performance capture production studio he founded and has worked with on the ground-breaking Planet of the Apes movies, which have featured some of Serkis' best and most emotional work yet.
Mowgli is set to hit theaters on October 19, 2018.