T.J. Miller's 'Gorburger Show' Cancelled Following Sexual Assault Allegations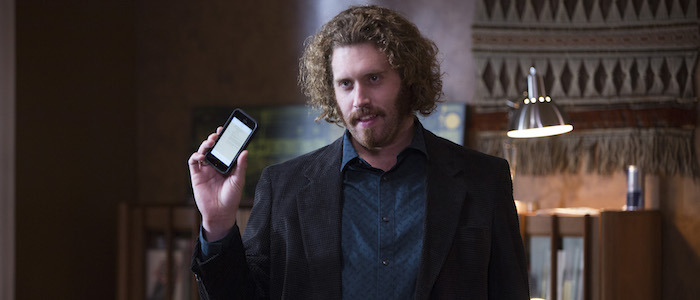 In the wake of news involving sexual assault allegations against Silicon Valley and Deadpool actor T.J. Miller, Comedy Central has announced it's cancelled Miller's puppet series The Gorburger Show. Comedy Central claims the decision to cancel the show came before the allegations against Miller broke. The actor has denied the allegations against him.
Today, The Daily Beast published a graphic, disturbing account from an anonymous woman alleging actor and comedian T.J. Miller sexually assaulted her in college. Per The Daily Beast, "The accusations were eventually addressed by a student court at George Washington University and have been buzzed about in Hollywood and stand-up circles for years." In the wake of this story, Comedy Central announced that they would be cancelling Miller's animated series The Gorburger Show after one season (via The Hollywood Reporter).
THR says a rep for Comedy Central claims that the decision to cancel Gorburger was made before the allegations. Still, the fact that they chose to announce the news today indicates Comedy Central wants to distance themselves from Miller. The Gorburger Show ran from April 9 to June 4, with Miller serving as executive producer as well as providing a voice for the puppet that hosted the show.
Miller has denied the allegations against him, issuing a statement with his wife Kate that says the anonymous woman "began again to circulate rumors online once [my and Kate's] relationship became public. Sadly she is now using the current climate to bandwagon and launch these false accusations again. It is unfortunate that she is choosing this route as it undermines the important movement to make women feel safe coming forward about legitimate claims against real known predators."
Actor-comedian Miller previously appeared on the HBO series Silicon Valley, until he left the show after it's fourth season. Miller's departure received plenty of press attention at the time, as it seemed strange that the actor would want to leave what was considered a successful series. Of his departure, Miller said:
"I feel absolutely embarrassed to admit that being on a television series that looks like it's going to exist in perpetuity until Mike Judge and Alec Berg want to end it — I'm embarrassed to say that it's easy to slip into autopilot if you're playing a character for years. Whereas with [the Kristen Stewart movie] Underwater, which I'm filming right now in New Orleans, I have to get my shit together and be that fucking person and then it's over at the end of May. The movie's made, it's done, I move on to the next thing."
In addition to the film Underwater mentioned above, Miller has several high-profile films in the pipeline, including Steven Spielberg's Ready Player One and Deadpool 2.