'It' Director's Cut Coming In 2018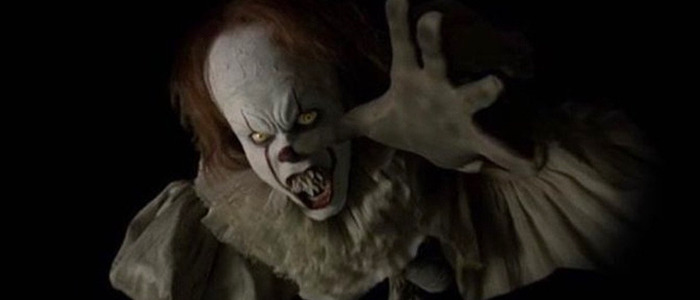 It, the surprisingly great film adaptation of Stephen King's novel, arrives on Digital HD today, and Blu-ray very soon. Both digital and Blu-ray releases come loaded with several deleted scenes, but if you were hoping for a full-fledged director's cut of the film, we have some good news: there's one on the way. Director Andy Muschietti confirmed that we'll be seeing an It director's cut some time in 2018.
The It Blu-ray arrives on January 9, 2018 and it comes packed with eleven deleted or extended scenes from the film. But if you wanted more – a director's cut, for instance, you'll have to wait just a little bit longer. Bloody Disgusting reached out to director Andy Muschietti and inquired about a possible director's cut of the film, to which Muschietti replied, "Yes, but in a few months." In other words, it sounds like you may want to wait on picking up that Blu-ray release of It unless you want to engage in some double-dipping to pick up the director's cut when it's released in a few months.
This is both good and bad news. It's good because I'd love to see a director's cut of the film; bad because Warner Bros. probably could've just made the director's cut part of the initial Blu-ray release, but decided to make fans double-dip to get that extra cash. I get it – there's money to be made here. But still, I want that director's cut now. Muschietti's blockbuster adaptation of Stephen King's It was one of the year's best surprises. The new take on It ended up being one of the year's best horror films, and one of the best King movie adaptations.
Now the only questions that remains is: what's going to be in that director's cut? There were rumors floating around about an alternate opening scene in the film where evil clown Pennywise (Bill Skarsgård) eats a baby, but reports indicate that this is not part of the deleted scenes on today's digital HD release. Sorry, fans of clowns eating babies – you'll just have to wait a little bit longer. Of that fabled scene, Skarsgård said:
"I'm not gonna spoil what the scene is, because we might use it [in the sequel]. But it's a very disturbing scene, sort of a backstory for what It is or where Pennywise came from. ... The idea is that It, the entity, was dormant or resting for thousands and thousands of years and it [the scene] hints on [the founding of Derry]."
Hopefully Warner Bros. will announce an official date for the It director's cut sometime soon. It: Chapter 2 opens on September 6, 2019.