Netflix's 'Narcos' Season 4 Finds New Leads In Diego Luna And Michael Peña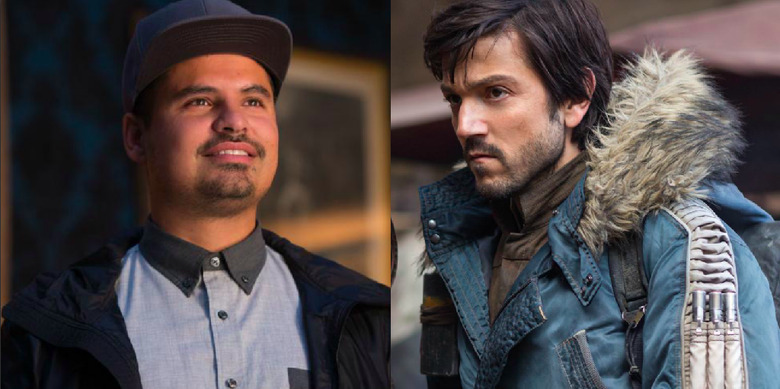 Narcos will have two new leads beginning with season 4.Pedro Pascal is apparently stepping aside for Diego Luna and Michael Peña as the leads in the Netflix crime thriller. While it's unclear whether Pascal will leave the show entirely, it's clear that Netflix has given the series a star-studded boost thanks to Luna and Peña, who have recently appeared in big blockbuster franchises Star Wars and Ant-Man, respectively.Narcos may have the critical acclaim that befits a prestigious Netflix series, but it doesn't quite have the clout of a flagship series like House of Cards or Stranger Things. The past three seasons of Narcos have already seen a few shake-ups within its cast list, with former lead Boyd Holbrook leaving the show after season 2 and Pedro Pascal taking the reins as DEA agent Javier Peña. Original star Wagner Moura has also left the series, as the end of season 2 saw a doomed fate for the Colombian drug lord Pablo Escobar (spoilers for real life events, if such a thing is possible).
But it seems like Pascal wasn't enough of a headliner for Netflix, who confirmed that Luna and Peña are taking over with the teaser video below.
The video offers no new footage except for cryptic shots of an unknown group of people playing guitar as Luna and Peña's names flash on screen.
It's also unclear whether Luna and Peña will be playing two lead DEA agents like Holbrook and Pascal did in the first two seasons, or whether one of them will emerge as a new crime lord following season 3's Gilberto Rodríguez Orejuela (Damián Alcázar), the leader of the Cali cartel.
Luna and Peña have worked together before on 2014's Cesar Chavez, which Luna directed and in which Peña starred in as Chavez. While they've had busy careers in films both large and small, they've risen to popularity recently with their turns in franchise films under the Disney banner. Luna stole the scenes (and my heart) as Cassian Andor in Rogue One: A Star Wars Story while Peña gave a fan-favorite comedic turn in Ant-Man. It's likely that Netflix wants to tap into their rising star power to headline a series that feels like it is always on the verge of breaking out.
Season 4 will be set in Mexico and production recently began on the new season in Mexico City. The new season is slated to premiere sometime in 2018.