This Week In Trailers: '85: The Greatest Team In Football History, Gringo, A Futile And Stupid Gesture, High Maintenance Season 2, Jordan Clark: Machine In Girls Jeans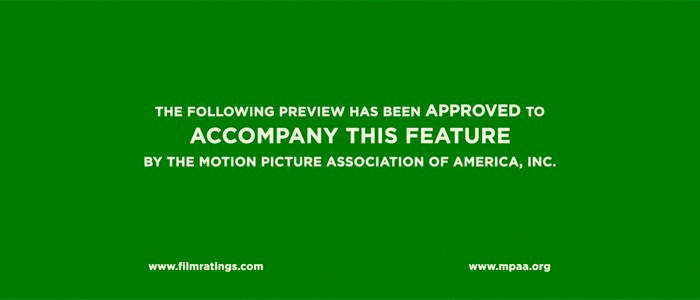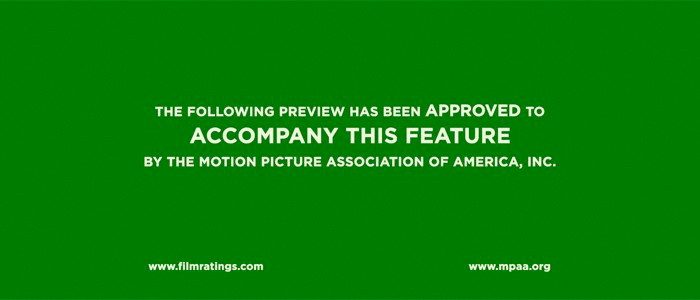 Trailers are an under-appreciated art form insofar that many times they're seen as vehicles for showing footage, explaining films away, or showing their hand about what moviegoers can expect. Foreign, domestic, independent, big budget: What better way to hone your skills as a thoughtful moviegoer than by deconstructing these little pieces of advertising?This week we take a look back at the Super Bowl Shufflin' Crew, look back further on the National Lampoon, get excited for something stupid, schmoke schome weed, and hit our shin on a Razor scooter.A Futile and Stupid Gesture Trailer
First, it would make sense for anyone who hasn't already watched it to peep the full National Lampoon documentary Drunk Stoned Brilliant Dead: The Story of the National Lampoon that's already on Netflix. It's a good primer on what this magazine did for what some consider patient zero for much of vintage comedy in the 70s, 80s, and beyond.
Director David Wain's approach to this is less than what Drunk Stoned Brilliant Dead did but more on contextualizing the sheer insanity of running a publication that seemed destined like Icarus with a rocket strapped to his back just to ensure that he hit the sun dead nuts center.
'85: The Greatest Team In Football History Trailer
Words strung together here would never be able to capture my elation at owning a copy of the Super Bowl Shuffle on VHS in 1985. It's a testament how pervasive it was in that it reached a mind-boggling 41 on the US Billboard Hot 100 chart when it debuted. Watching it now I am hit with a wave of cringe so intense I am not sure even Jim McMahon's sunglasses could hide the glare.
That said, it was a magical year for those who were caught up in its aura and with luminaries like Barack Obama, Bill Murray weighing on on this moment in time for a team like this, for a city like Chicago, it's always good to be hopeful for a solid sportsball movie.
Gringo Trailer
Look, I know we've already covered this on the site BUT...
I seem to ebb and flow when it comes to wanting a good comedy. Sometimes I wonder whether my permanent adult onset depression has seriously prevented me from enjoying the kinds of comedies I see grown men guffawing at with the kind of tear-wiping honesty (the Ted series comes to mind) that says they're really enjoying it but I am in need for something like this. Director Nash Edgerton is giving me just a smidge of hope that this could be a nice diversion for a couple of hours. I don't know if we've been given everything remotely making this worth seeing (the Game Night trailer, as well) but this trailer deserves another shout out for its wonderful embrace of what makes a Red Band trailer good.
High Maintenance Season 2 Trailer
Short stories.
I'm a supporter of the idea surrounding what makes this a must-see. It may not be THE comedy of the season but think just for a moment about the challenge as a writer to create characters that will only exist for 20 some odd pages, not an entire season, and that our protagonist somehow needs to evolve (or at least that's the hope) as a result of these interactions. You don't have much time and the worst, the very worst thing, would be the words "this one's a clunker" when referring to what episodes you can skip once the entire season is laid bare. It's a short story every week and every one of them is like season 1, episode 1 every single time. Good luck, we're all counting on you.
Jordan Clark: Machine in Girls Jeans Trailer
I (heart) skate videos.
Some people like music without words, some people put on movies that can easy play in the background, but when I'm working there is nothing I like more than an extra long Matty Matheson cooking video on YouTubs is a great skate or surfing collage set to music that I will never own or would recognize in the wild. That said Luke White is giving that part of my brain a tickle with this story about a dude who is doing something that I thought was impossible: making Razor scooting look incredible. I found myself puckering up as I see some of the flips that are being attempted (and landed) that involve this borderline deathtrap of a toy. Big ups for keeping my attention all the way through.
Nota bene: If you have any suggestions of trailers to possibly be included in this column, even have a trailer of your own to pitch, please let me know by sending me a note at Christopher_Stipp@yahoo.com or look me up via Twitter at @Stipp
In case you missed them, here are the other trailers we covered at /Film this week:
Laddie Trailer – OK, I guess
The Mortal Engines Trailer - I didn't hate it, so that's a good thing
Ocean's 8 Trailer - I'm all in
The Nutcracker and The Four Realms Trailer - Not exactly sure what I just witnessed
Sicario 2: Soldado Trailer – Interesting but not sure I'm feeling what it's laying down
Early Man Trailer - Never sleep on Aardman
Chappaquiddick Trailer - Mysterious, ominous, hopefully it comes close to telling something honest
Mamma Mia! Here We Go Again Trailer – About everything you would expect
Overboard Trailer – D.O.A.
The China Hustle  Trailer – Volatility = Bloodbath for whoever is on the wrong side of this equation. Bitcoin, anyone?