Star Wars Bits: Mark Hamill Vs. Fan Theories, Gary The Dog Watches 'The Last Jedi,' And Is Darth Revan Canon?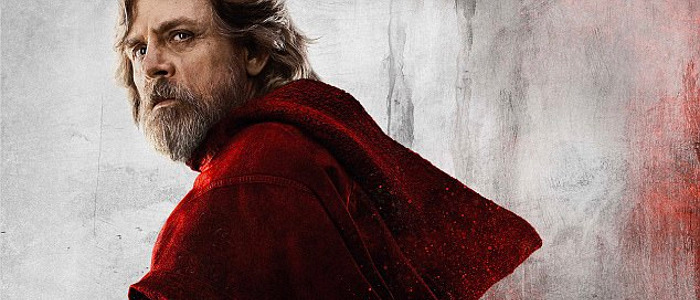 In this (spoiler-filled) edition of Star Wars bits:
Carrie Fisher's dog reacts to Star Wars: The Last Jedi
Critics and audiences are divided over The Last Jedi
Mark Hamill takes on your fan theories
Rian Johnson addresses the truth about Rey's parents
Is Darth Revan part of the new canon?
And much more!
Now that The Last Jedi is finally in theaters, Rolling Stone enlisted none other than Luke Skywalker himself to assess the accuracy of fan theories surrounding the film. With remarkably spoiler-free composure, Mark Hamill reads through the spectacularly insane (Snoke is secretly an Ewok!) to the eerily accurate (Leia demonstrates a Force power!). Check out the full video above.
The late @carrieffisher's dog Gary just watched #TheLastJedi! He sat on Fisher's former assistant's lap during the film. She said his ears perked up every time she was on screen ❤️@starwars @ABC7 pic.twitter.com/2rCCGIi6Al

— Veronica Miracle (@vmiracleCNN) December 15, 2017
Dogs – they're just like us! At an opening night screening of The Last Jedi, Gary, the late Carrie Fisher's dog (who boasts quite the online following), reportedly "perked up" whenever he noticed Fisher onscreen. I am most definitely not sobbing over my keyboard right now.
Reviews of The Last Jedi are pretty divisive... from a certain point of view. On the aggregator site Rotten Tomatoes, the widely anticipated saga film has received an overwhelmingly positive reaction from critics while garnering a surprisingly negative score from audiences, leading to existential crises for moviegoers everywhere who identify as both critics and fans. In fact, the audience score – currently at 56% approval – ranks significantly below the 79% audience approval rating for Justice League. Are we on Bizarro world?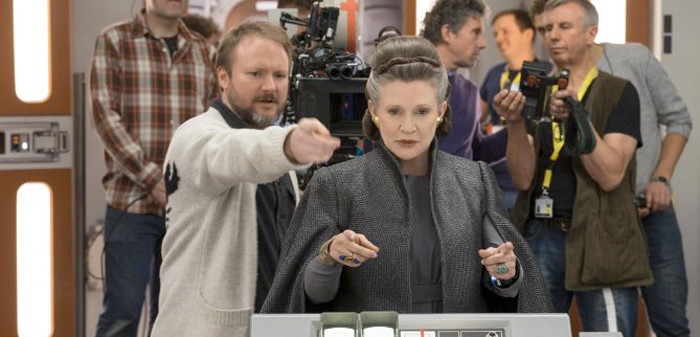 Definitely trying to sell The Last Jedi Blu-rays, Rian Johnson noted how many scenes and sequences were cut from the already lengthy 152-minute movie in an interview with Deadline. (Rey running full-speed with her lightsaber, anyone?) He and producer Ram Bergman also discussed the pressures of creating a Star Wars movie, how fun it was to write Grumpy Luke Skywalker, and how they stopped just short of painting the Millennium Falcon purple. Here's a sample:
We shot a lot, man. Just like any other film, it came together in the edit. The editing is the completion of the writing process. We were not at all precious about this film. We tore it apart. We ripped stuff out. There's going to be a lot of great deleted scenes. I'm not trying to sell Blu-rays here, there are just going to be a lot of deleted scenes.
Rey has officially been introduced to the EA mobile game Galaxy of Heroes! Now you can kick Kylo's ass again... and again... and again...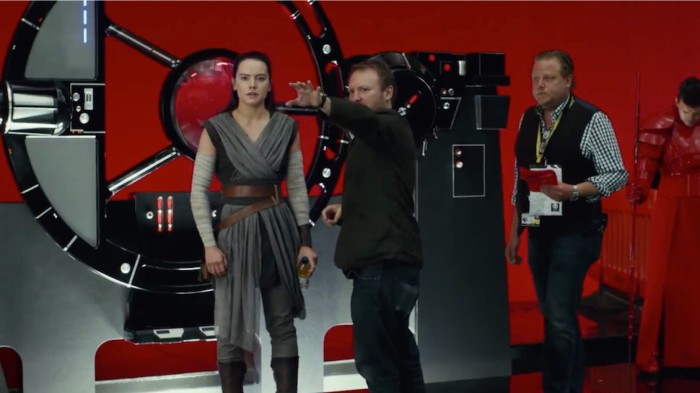 Rian Johnson stopped by Variety's Playback podcast after the release of The Last Jedi to talk about the film in a fascinating, spoiler-free discussion. In it, he describes his approach to constructing the film as the second part of a trilogy, how to make something feel "Star Wars-y," and much more:
My pitch to Kathy [Kennedy, producer and Lucasfilm president] was basically if the first movie was introduction, this movie is training. But that doesn't necessarily mean Yoda-style training or a training montage. To me what that means is it's the movie where we test each one of the characters. We find the hardest possible thing they can come up against and we throw it at them. It's just like the second act of any movie. It's where the complications come in and everyone gets stumbling blocks thrown in their way. That's how you define characters.
Johnson also swung by Oh My Disney to answer a couple of questions about his experience making the film. He reveals his favorite all-time Star Wars character, and which Star Wars character he hoped to channel while directing.
JJ be like pic.twitter.com/NWon6azfqJ

— David Milner (@DaveMilbo) December 17, 2017
As David Milner pointed out on Twitter in a much pithier and wittier way, with the frequent writing/directing changes, can we even count on continuity between saga films anymore?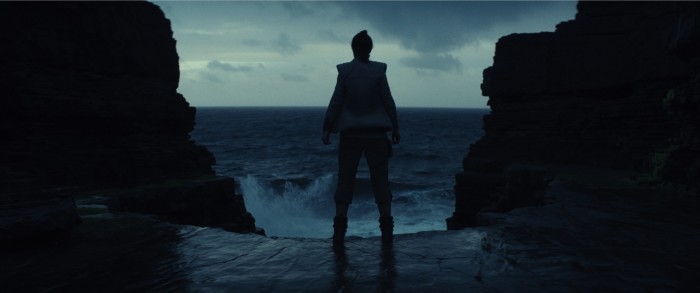 Entertainment Weekly grabbed Rian Johnson for another post-release interview, and the filmmaker leans into Ben Kenobi territory with his equivocation on whether or not Kylo was telling Rey the truth about her parents. Well, Star Wars fans need something to debate for the next two years, so why not the same thing we've been debating for the past two years already? Here's a sample:
The idea is this island has incredible light and the first Jedi temple up top, and then it has an incredible darkness that's balanced down underneath in the cave. In this search for identity, which is [Rey's] whole thing, she finds all these various versions of 'Who am I' going off into infinity, all the possibilities of her. She comes to the end, looking for identity from somebody, looking for an answer, and it's just her.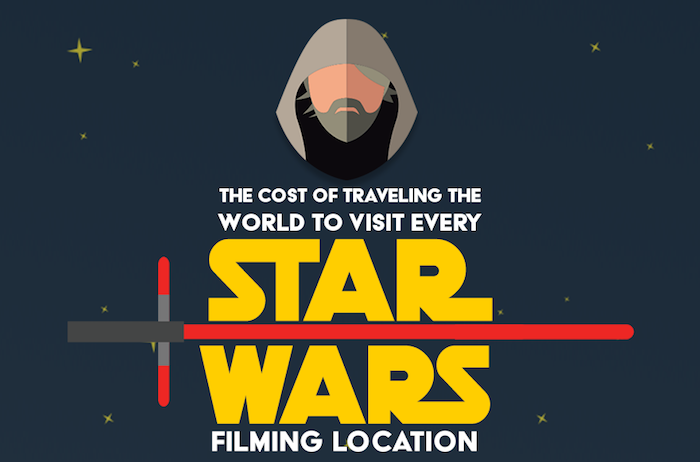 It may not (yet!) be possible to travel to Hoth or Eadu or Ahch-To, but you can travel to the Hardangerjøkulen Glacier in Norway, to Reynisfjara, Iceland, and to Skellig Michael, Ireland. OppLoans put together a handy infographic for anyone wishing to make the global trek to every filming location in the Star Wars saga – but you might have to borrow some money from your local Hutt to cover the travel costs.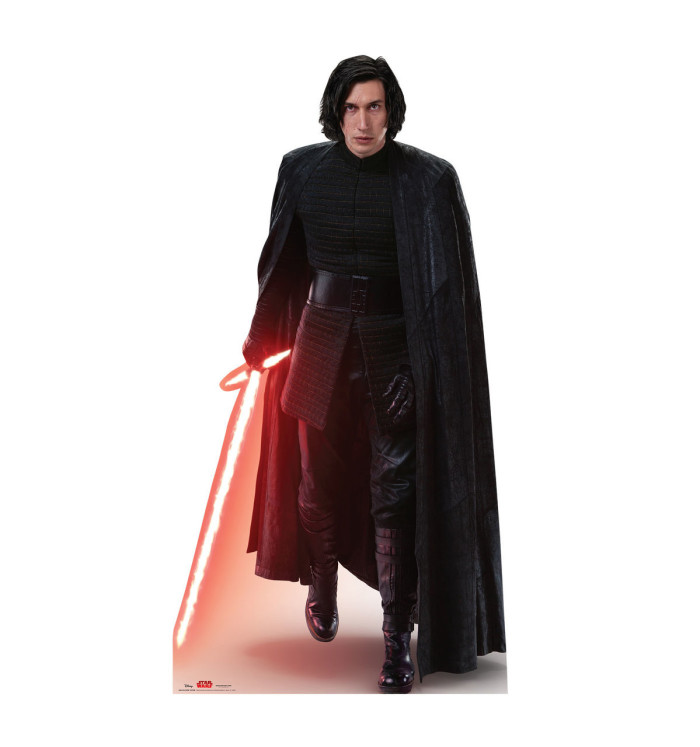 A life-sized bust of Kylo Ren is forthcoming from Sideshow Toys! Soon, you and Kylo can touch hands IRL.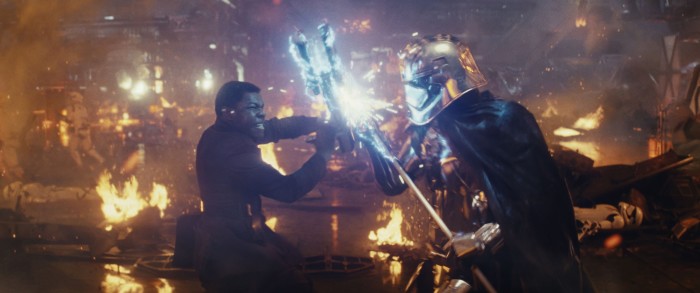 NEWSFLASH: People are Mad Online about Star Wars. Channel your anger (or joy!) by answering a series of polls over at The Verge. The questions address audience responses to many contested topics in The Last Jedi, including the use of new Force powers, the use of Rose Tico's character, and two untimely deaths.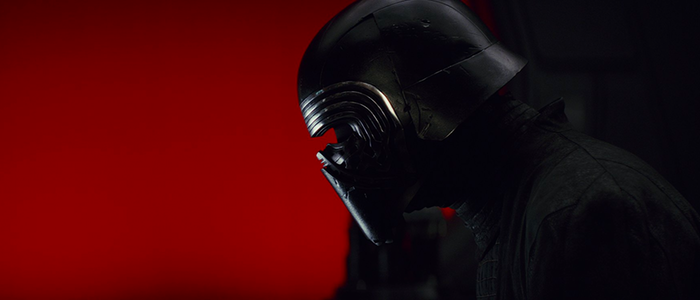 In an interview with HuffPost, sound supervisors Matthew Wood and Ren Klyce confirmed that the shirtless Kylo Ren scene had an important narrative purpose. Which has already slipped my mind, because Shirtless Kylo Ren. What? We're fine. We're all fine here, now, thank you. How are you? Here's the relevant details:
The way in which [director Rian Johnson] decided to create the Force connection by just simply doing vertical cuts without using any CG ... it's pure simplicity in terms of filmmaking with visual cuts. We cut to her side; we cut to Kylo Ren; we cut to her; and back and forth. That was important to establish what she was actually seeing. Was she hearing his voice or seeing his face or just his eyes? And so that [shirtless scene] is to inform the audience, 'Oh, she can see his body.'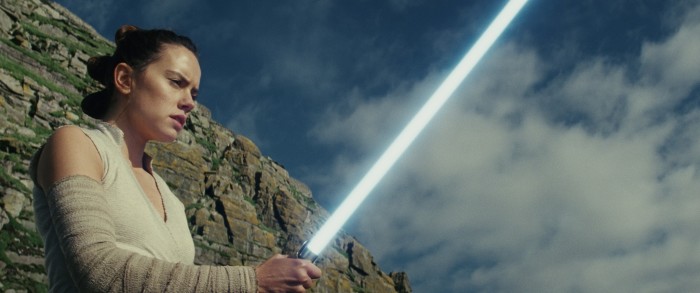 Wood and Klyce also revealed, in an interview with CinemaBlend, where the lightsaber sound actually comes from:
For example, the lightsaber turning on, what is that thing? We figured out that it was the sound of a life vest. You know when you're on an airplane, 'In the event of an emergency, pull the red tabs.' There is like a CO2 cartridge or whatever that activates. You pull that and it goes, 'Pssshhhh' and fills up with air. So we were like, 'That's what it is?!' And so we went on YouTube, and Steve Orlando, our sound design assistant, went, 'I found a YouTube video! And it's totally that sound, man!' And we were like, 'Great' Let's buy some of these vests, get some of these CO2 cartridges.'
An "elegant weapon," indeed.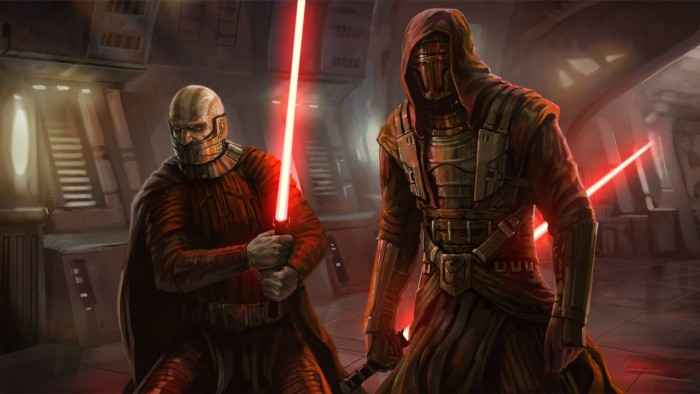 Is the infamous Darth Revan canon once again? Inverse wrote up a fabulous piece arguing that a detail from The Last Jedi – expanded upon in the Visual Dictionary released with the film –  might be a nod to a Jedi Knight turned Sith Lord from the Old Republic era. So basically, it's been confirmed that Luke was really just playing KOTOR on his phone for all those years alone on Ahch-To.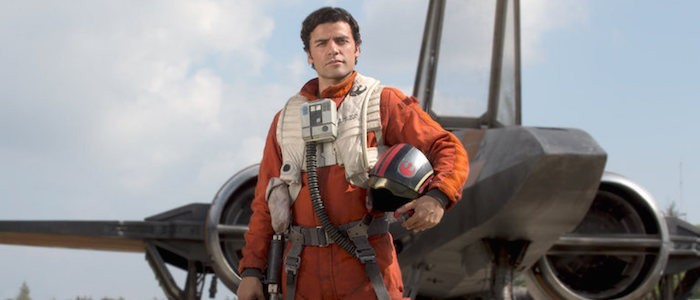 Pajiba points out that, although Poe Dameron is a perfect human specimen, he is also at best terribly irresponsible, and at worst a deliberate saboteur of everything the Resistance fights for. I mean, Darth Dameron does roll off the tongue quite nicely...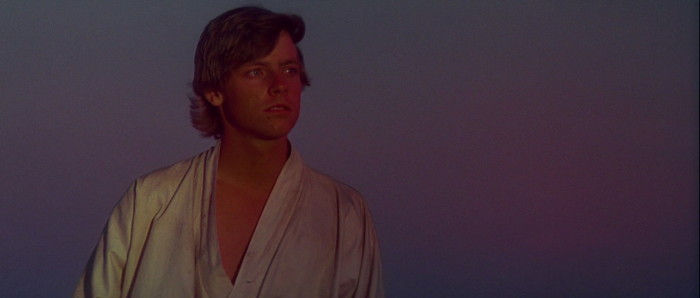 Rian Johnson addressed the significance of the breathtaking final scene of The Last Jedi in an interview with CinemaBlend: "It was about taking on the mantle of the legend of Luke Skywalker so that that would then spread through the galaxy and reignite the hope, and the underclass would start to rise again." Who wants to bet that Episode IX is called "A New New Hope"?