The Morning Watch: 'Star Wars: The Last Jedi' Edition - Easter Eggs, Debunking Fan Theories & More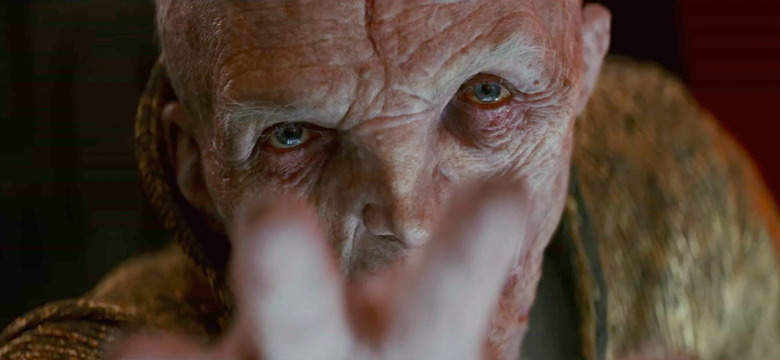 The Morning Watch is a recurring feature that highlights a handful of noteworthy videos from around the web. They could be video essays, fanmade productions, featurettes, short films, hilarious sketches, or just anything that has to do with our favorite movies and TV shows.
In this special Star Wars: The Last Jedi edition, check out a rundown of a bunch of Easter eggs that you might have missed in the latest chapter of the Star Wars saga. Plus, Mark Hamill debunks fan theories about the movie now that it's in theaters, and the cast of The Last Jedi confronts Vanity Fair's Fear Box.
ScreenCrush took the time to comb through some Easter eggs in Star Wars: The Last Jedi in addition to pointing out many of the parallels that exists between this film and all of the previous Star Wars movies. They're not all Earth-shattering, but there are some interesting details and comparisons to be pointed out here.
Mark Hamill took the time to debunk some fan theories about Star Wars: The Last Jedi for Rolling Stone. Well, that's what they say is happening, but in reality, Hamill just has a chuckle about some of the more ridiculous fan theories, plays along with others, and comments on them without giving much of anything away.
Finally, for a little bit of fun, Vanity Fair rounded up John Boyega and Gwendoline Christie to play with their famous Fear Box, making them touch unknown items in a box that they can't see and getting their genuine reactions to them. The way these two mess with each other is so damn funny. I could watch them do this all day.