'The Toys That Made Us' Trailer: Netflix's Doc Series Chronicles The History And Culture Of Popular Toys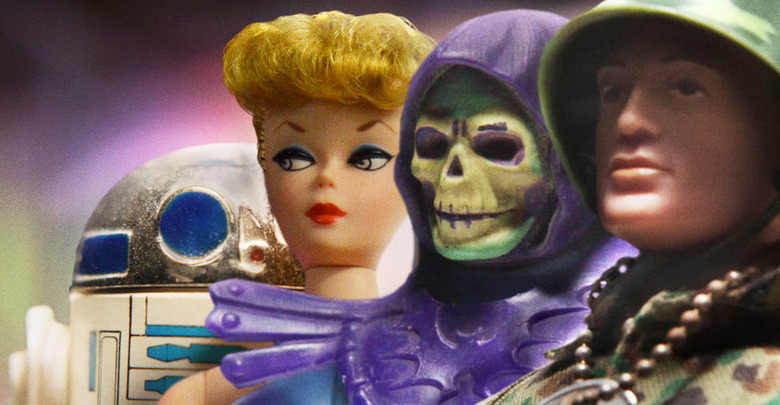 While we all have differing tastes and opinions, one thing we all have in common is that there was time when each and every one of us was a child who wanted nothing more than to play with our toys. Now a new documentary series coming to Netflix will take a look at the history and culture of some of the most popular toys to ever hit shelves.
The Toys That Made Us will bring eight episodes to Netflix starting later this week, and the first trailer has been made available online, giving us a glimpse into the series that looks at the influence of Star Wars, Barbie, G.I. Joe and He-Man.
The Toys That Made Us Trailer
Focusing on the biggest toy brands that have become staples of pop culture, The Toys That Made Us speaks to collectors, historians and more about all of the play things that went from being objects that kept kids busy so adults could have some semblance of sanity to full-fledged collectors items.
It's no coincidence that the toys which have remained popular over the decades are constantly looked to for film franchises, especially after Star Wars changed the merchandising game forever. The toys that permeate pop culture often do so in a variety of ways, going from shelves to TV screens to books to movie theaters, though not always in the same order.
Hearing the perspective of collectors, such as Star Wars superfan Steve Sansweet, should help this series be more than just an audio visual Wikipedia article brought to life. These people add a personal touch to the toys that we love, and many of them feel the exact same way we do about the toys we grew up with. Collectors just take that love to a whole new level.
This makes me wish that the Travel Channel series The Toy Hunter was still on. It lasted for three seasons, totaling 41 episodes, and followed toy dealer Jordan Hembrough as he visited collections from some of the most popular cities on the East and West Coasts. I wonder if they talked to Hembrough for this documentary series at all. Maybe Netflix should revive The Toy Hunter along with all the other original programming they have at their disposal.
In the meantime, we'll settle for this dive into our childhoods when The Toys That Made Us debuts all eight of its episodes on Netflix this week on December 22, 2017.