Star Wars Bits: Kelly Marie Tran Loses Her Cool, Rian Johnson Reveals All, And Fans Nearly Riot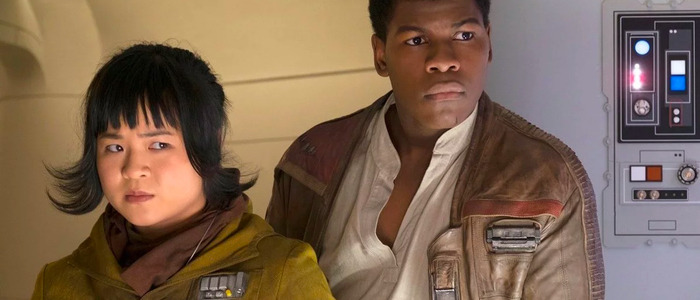 In this edition of Star Wars Bits:
Every thing you need to know about Star Wars: The Last Jedi
Star Wars fans nearly riot in Burbank
Kelly Marie Tran totally loses her cool
The Last Jedi gets a 4K release
BB-8 meets British royalty.
And more!
Star Wars has spawned many iconic love stories, from the canon tales of Han and Leia to the fan ships like Storm/Pilot (Poe and Finn) and Reylo (Rey and Kylo). But what about the Rodian bounty hunter and the Stormtrooper? If Funny or Die had their say, this pair will go down in the history books, too.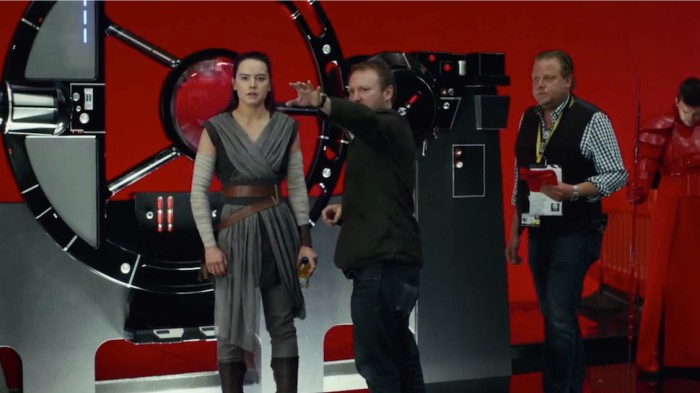 ILM was founded to bring the original Star Wars to life, and they're still the visual effects company behind the expansive galaxy that we know and love. This week, Inside The Magic got the chance to talk to ILM's creative director, Ben Morris, about creating the world of Star Wars: The Last Jedi and it's a must read for any VFX fans.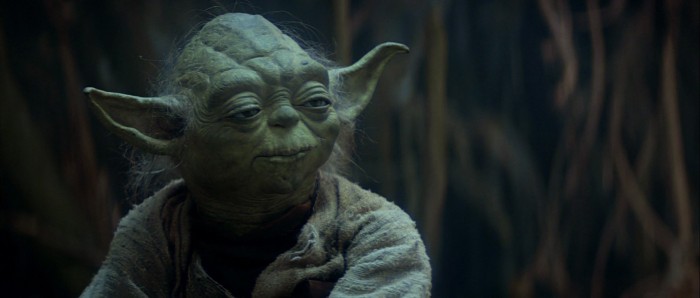 There've long been rumors about a Yoda spin-off movie. During a recent interview with Yahoo to celebrate the Director's Cut release of The Little Shop of Horrors, Frank Oz sort of (but not really at all) confirmed it. The Dark Crystal co-director and original Miss Piggy performer teased fans with some off-color jokes about the future of the little green guy, including this surreal moment: "He is going to. He's going to be a chorus girl." Whatever you say, Frank!
Italian film website Bad Taste got this great interview with Last Jedi helmer Rian Johnson during the press tour leading up to the film. Johnson opened up about his fear of being the new guy in Star Wars, talking about his nerves as the "new kid on the block." Don't worry – we thought you did wonderfully!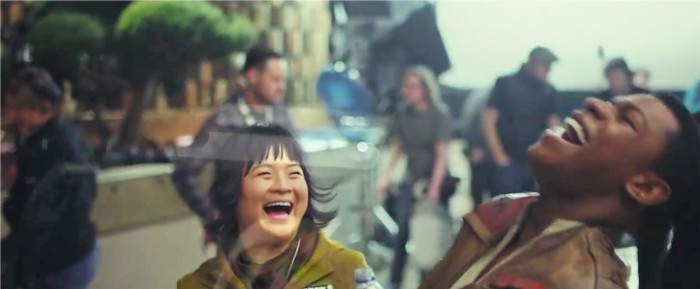 Looks like The Last Jedi will be coming to small screens in a very fancy format with Digital Bits breaking the news that the newest edition will likely be released on HD 4K as well as Blu-Ray and DVD early next year.
If you're already deep into the world of Star Wars: Battlefront II, then you've probably realized you learn a lot about the Star Wars universe in this game. According to Star Wars Explained, the newest DLC "Project Resurrection" can tell us a lot about The Last Jedi, so it's probably best to avoid it until you've gotten to your local movie theater and caught up with the saga.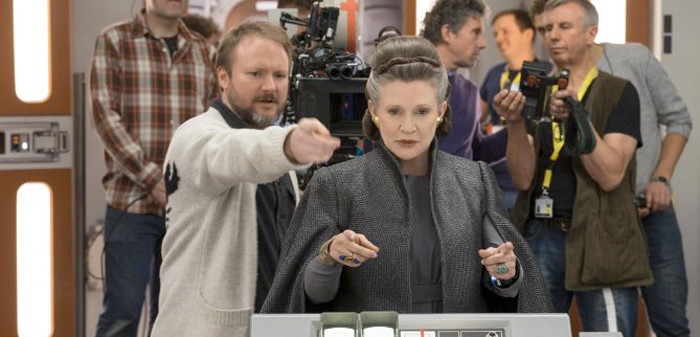 The Last Jedi was unquestionably action packed and it if Rian Johnson had his way, there would've been even more. During an interview with THR, production designer Rick Heinrichs revealed that Johnson's original script was... ambitious. "The original script had about 160 sets in it, a ridiculous amount of sets," Heinrichs shared.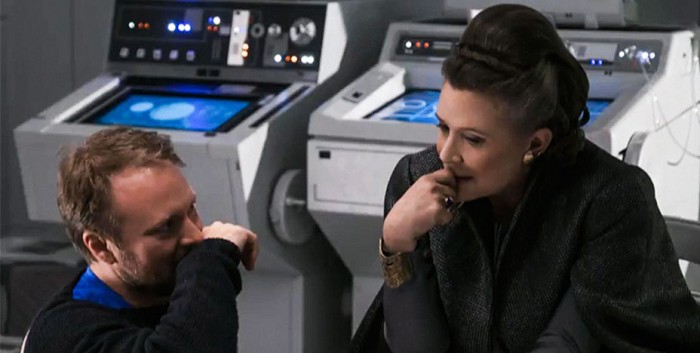 It's long been one of Star Wars' biggest problems: a distinct lack of diversity. Though the new trilogy has tried to improve this on screen, it's still lacking off screen as every Star Wars film has been directed by a white man. However, Rian Johnson is ready for that to change. "Hell yes it's time! There are so many incredibly talented female directors, directors of color out there and so many I would love to see play in this universe," Johnson said during a press conference, Yahoo movies reported.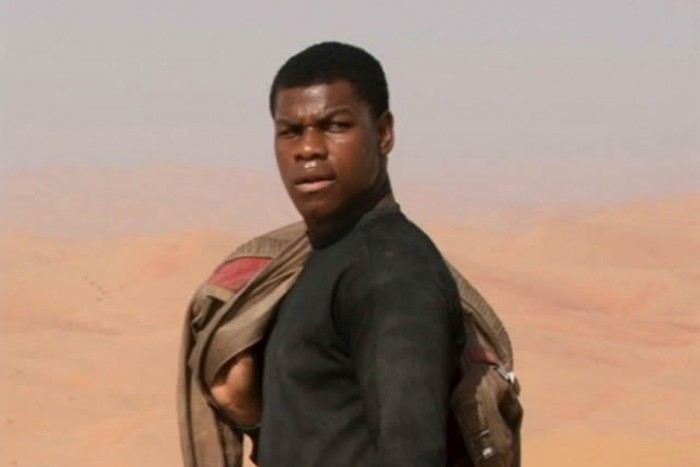 Mashable reports that you can now play as Finn or Captain Phasma in Battlefront II...if you're willing to exchange some in-game credits, of course.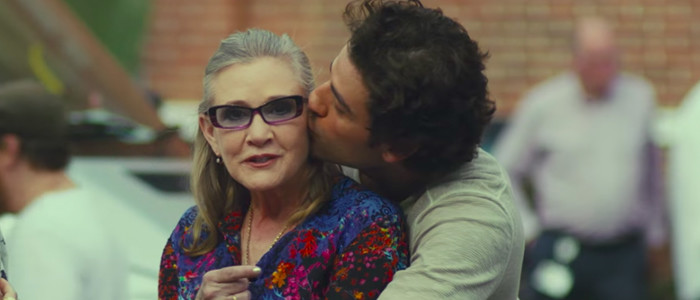 For many fans, watching The Last Jedi is a bittersweet experience as it means saying goodbye to Princess Leia and Carrie Fisher. As reported by LRM, there aren't any post credits sequences after the movie, but there is a gorgeous dedication to Carrie scored by Leia's iconic theme. Have the tissues ready...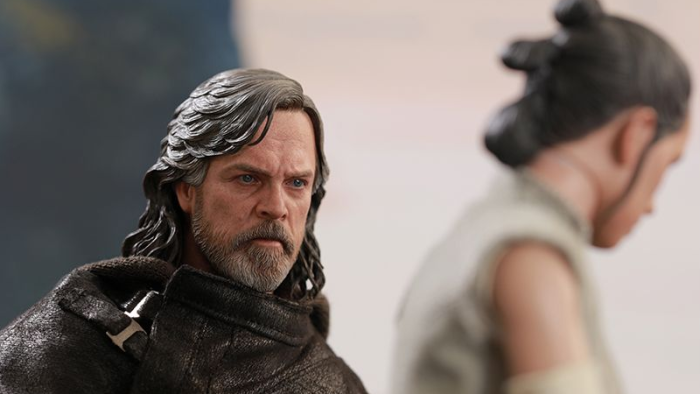 If you've always wanted a cranky old Jedi master of your own then this Hot Toys Luke Skywalker is the action figure you've been looking for. His steely gaze will run you over two hundred bucks so you'll have be very committed to your Jedi training before making this purchase.
The Force is strong on this red carpet! #thelastjedi pic.twitter.com/j6NYKzY3lw

— The Prince and Princess of Wales (@KensingtonRoyal) December 12, 2017
Here's the regal BB-8 meeting some Galactic commoners. We jest, of course, because at the UK Star Wars premiere the little droid that could met with Princes William and Harry, who have cameos in the newest entry.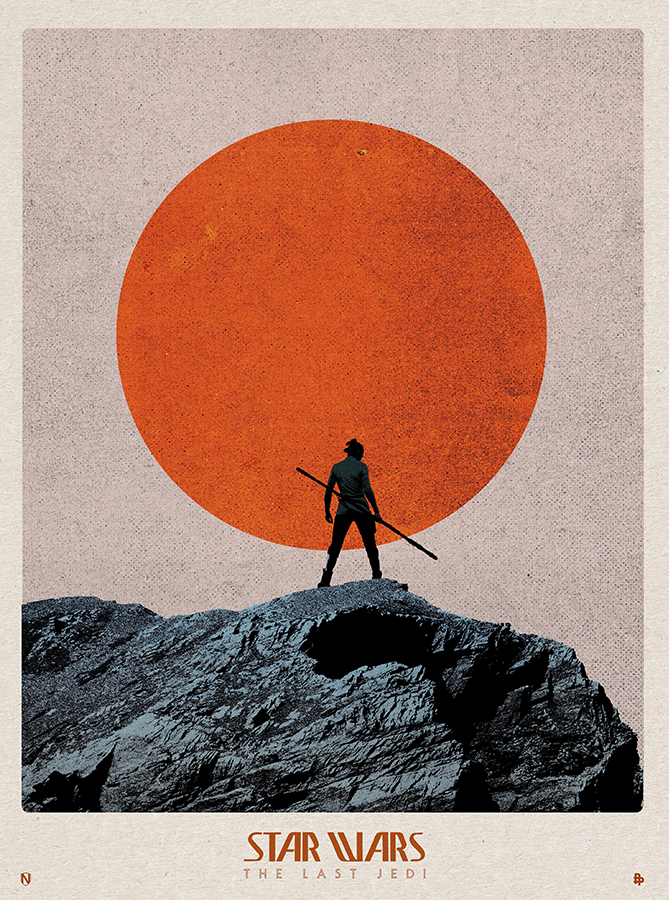 Star Wars posters have a habit of being iconic and these incredible images from Poster Posse are keeping that tradition intact. We especially love this one by Matt Needle, depicting Rey in front of a large red sun. Truly epic.
Han Solo believes in luck, but according to some, the concept doesn't exist in the Star Wars galaxy as we know it. This great short from Star Wars Explained delves into whether or not you can truly be lucky in Star Wars or whether everything is dictated by the Force.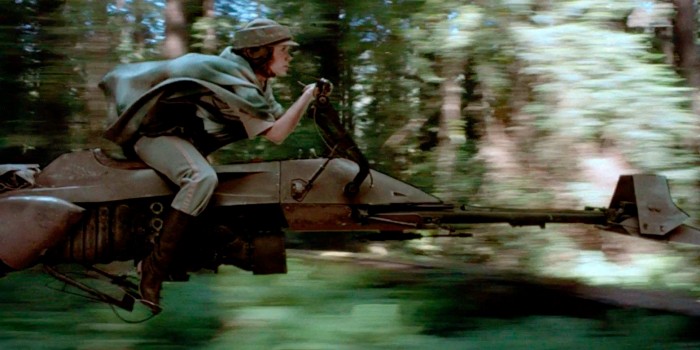 Inverse got into controversial territory into the lead up to the release of The Last Jedi with a piece about just which Star Wars films are actually any good, and which order you should watch them in. Whilst we don't agree with all their points (Return of the Jedi diehards here) it's a fun deep dive.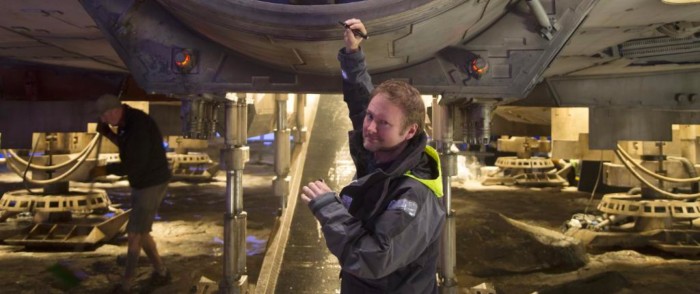 Rian Johnson has been open about his initial reluctance to make a Star Wars sequel. But in this recent deep dive interview with Vulture, Johnson opened up about what finally made him decide to pursue The Last Jedi. It's a lovely bit of insight into the creative mind behind The Last Jedi.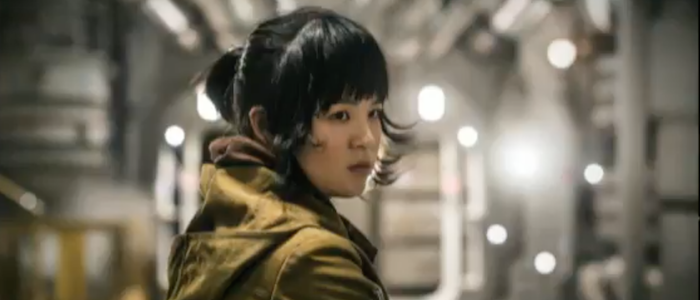 Kelly Marie Tran and her fervent Star Wars fandom has been an unending joy in the lead up to The Last Jedi. In a recent interview with Yahoo, the actress who plays new lead Rose Tico revealed how she freaked out over meeting a very famous droid. And it was cute as ever.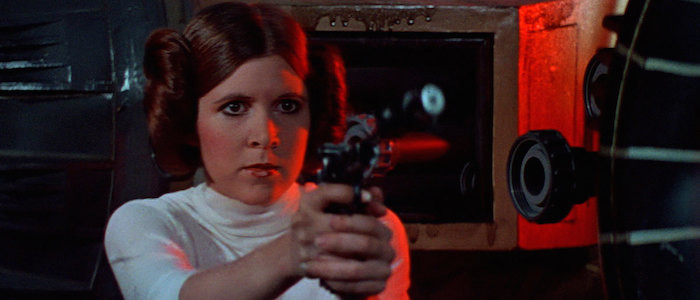 It's been a long wait for fans, but The Last Jedi is finally upon us. Sadly, for viewers at a midnight screening in Burbank the sound failed. As Moviefone explained fans were not happy and almost caused a riot, refusing to leave until the police were called. These are clearly Dark Side fans, as we all know that "a Jedi shall not feel anger."
KELLY MARIE TRAN HAD THIS REACTION WHEN SHE SAW SOMEONE DRESSED AS ROSE TICO AT THE LAST JEDI PREMIERE I'M CRYING THIS IS THE PUREST THING pic.twitter.com/qBzwEA5jgu

— laura ✨ (@admsamys) December 13, 2017
The Last Jedi premiere was an emotional experience for Kelly Marie Tran, one that saw the star tear up on numerous occasions, including when she met this young fan dressed as her character, Rose Tico.