Peter Jackson Claims Harvey Weinstein Blocked Casting Ashley Judd And Mira Sorvino In 'Lord Of The Rings'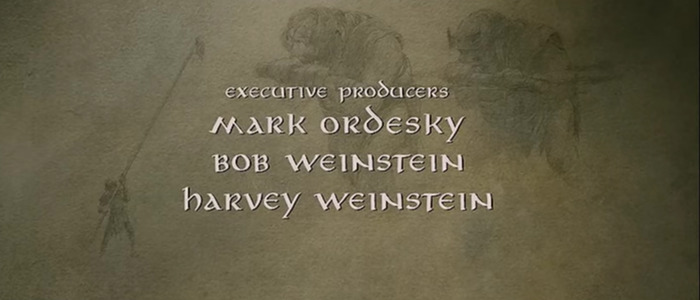 Another day, another story accusing Harvey Weinstein of being a terrible human being, as director Peter Jackson recently claimed that Weinstein actively blocked Ashley Judd and Mira Sorvino from joining the Lord of the Rings cast. This is just the latest in an ever-growing list of despicable behavior attributed to Weinstein, who was recently forced out of The Weinstein Company in light of multiple sexual assault allegations.
Is there no end to the terrible Harvey Weinstein stories? After reigning supreme in Hollywood for decades, Weinstein has fallen, and fallen hard in light of the multiple sexual assault allegations levied against him. With these allegations have come increasingly alarming stories detailing how Weinstein used his power to manipulate and block information about his misdeeds from coming to light, while also derailing the careers of any actress who dared to speak out against him. Talking to Stuff, Lord of the Rings director Peter Jackson revealed that Weinstein's manipulations played a part in the casting process of the Rings films.
Per Jackson, Weinstein advised the filmmaker against casting actresses Ashley Judd and Mira Sorvino in the fantasy trilogy: "I recall Miramax telling us they were a nightmare to work with and we should avoid them at all costs. This was probably in 1998."
Judd and Sorvino were among the long list of actresses who came forward with sexual misconduct allegations against Weinstein. After news of Jackson's revelation broke, Judd took to Twitter to confirm that she had met with both Jackson and his wife/producing partner Fran Walsh to talk about the project, only to never hear from them again, likely because of Weinstein's advice.
Peter & Fran had me in – showed me all the creative, the boards, costumes, everything. They asked which if the two roles I preferred, and then I abruptly never heard from hem again. I appreciate the truth coming out. Thank you, Peter. https://t.co/iXKuK6Xqtx

— ashley judd (@AshleyJudd) December 15, 2017
Sorvino also responded to the news on her Twitter account:
Just seeing this after I awoke, I burst out crying. There it is, confirmation that Harvey Weinstein derailed my career, something I suspected but was unsure. Thank you Peter Jackson for being honest. I'm just heartsick https://t.co/ljK9NqICbm

— Mira Sorvino (@MiraSorvino) December 15, 2017
"At the time, we had no reason to question what these guys were telling us," Jackson told Stuff, "but in hindsight, I realize that this was very likely the Miramax smear campaign in full swing...I now suspect we were fed false information about both of these talented women – and as a direct result their names were removed from our casting list."
Weinstein, an individual we all wish would stay quiet and out of sight for the foreseeable future, took time to refute these accusations, because of course he did. Here's his official statement, via IndieWire:
Mr. Weinstein has nothing but the utmost respect for Peter Jackson. However, as Mr. Jackson will probably remember, because Disney would not finance the "Lord of the Rings," Miramax lost the project and all casting was done by New Line.
While Bob and Harvey Weinstein were executive producers of the film they had no input into the casting whatsoever.Secondly, until Ashley Judd wrote a piece for Variety two years ago, no one at the Company knew that she had a complaint and she was cast in two other films by Mr. Weinstein [Frida and Crossing Over] and Mira Sorvino was always considered for other films as well.There was no indication that Mira Sorvino had any issues until Mr. Weinstein read about the complaints in the news.As recently as this year, Mira Sorvino called Mr. Weinstein and asked if her husband could be part of the SEAL television series ["Six"] he was producing and Mr. Weinstein cast him; when Christopher Backus received a better offer, Mr. Weinstein allowed him to amicably break his contact to peruse the opportunity.
Harvey: read the room.
Jackson, for his part, has nothing but un-fond memories of his brief involvement with Weinstein. "My experience, when Miramax controlled the Lord of the Rings (before New Line took over production of the film), was of Weinstein and his brother behaving like second-rate Mafia bullies," the filmmaker said in the Stuff interview. "They weren't the type of guys I wanted to work with – so I haven't...Although his name had to be on the Lord of the Rings credits for contractual reasons, he was not involved in the movies we ended up making."
To make things worse Bad Santa director Terry Zwigoff posted this to Twitter as well:
This is yet another disheartening example of the apparently toxic environment Weinstein created, nurtured, and thrived in for so long. I won't be naive and say that I hope this sort of Hollywood behavior is all over now – because it clearly isn't. But hopefully things are improving as more and more unfortunate stories like this surface.