Morgan Spurlock Admits History Of Sexual Misconduct, Steps Down From Production Company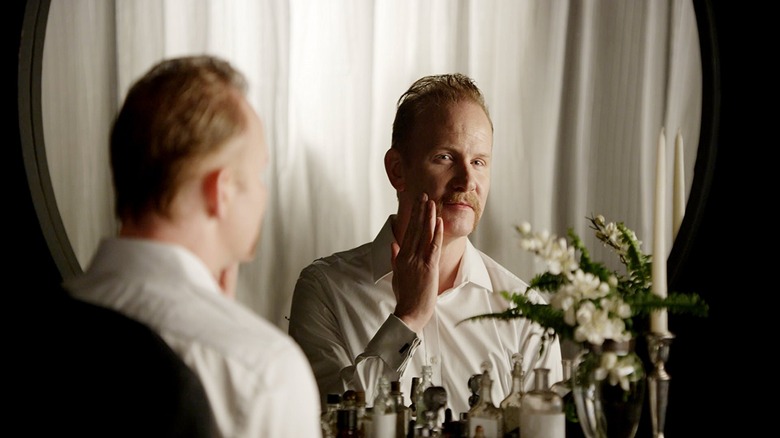 Morgan Spurlock has stepped down from his production company, Warrior Poets, following his confession of a history of sexual harassment and assault accusations.
The Super Size Me filmmaker revealed in a statement that he has been accused of rape and sexual harassment by two respective women. "I am part of the problem," he wrote in a post published on Twitter on Wednesday. A day later, Warrior Poets announced that Spurlock was stepping down from his position at the New York-based production company.
Spurlock's partners at Warrior Poets, co-founder Jeremy Chilnick and partner Matthew Galkin, released a statement on Thursday following the filmmaker's confession of sexual misconduct, according to the Hollywood Reporter.
"On behalf of Warrior Poets, we as partners have always supported our company and its endeavors. As of today, Morgan Spurlock will be stepping down effective immediately. We will continue to lead the company as equal partners, producing, distributing and creating from our independent production company."
As more prominent men in the movie industry face consequences for accusations of sexual harassment and assault — call it the Harvey Weinstein effect — Spurlock took pre-emptive action to reveal his own history with sexual misconduct. In a lengthy Twitter post, Spurlock revealed his actions that resulted in two separate women accusing him of rape and sexual harassment. Neither case went to court.
He first addressed the rape accusation, which took place during his college days. A woman accused him of rape, which he said he was at first "floored by" and denied. According to his memory of the night, he and the woman were "fooling around" when she said she didn't want to have sex. After some time passed, they had sex anyway, but when she started crying, they stopped, he said. "I tried to comfort her," Spurlock wrote in his post. "To make her feel better. I thought I was doing ok, I believed she was feeling better. She believed she was raped."
The second incident involved a former female assistant who Spurlock said he would frequently call "hot pants" and "sex pants." When the employee quit, Spurlock paid her a settlement so that she wouldn't tell people about his verbal harassment. "I paid for her silence and cooperation. Most of all, I paid so I could remain who I was. I am part of the problem," Spurlock wrote.
Spurlock's confession comes two months before the filmmaker was set to produce a new docuseries about modern women's issues titled Who Run the World? Sarah Jessica Parker was attached to co-produce the docuseries, which would examine everything from micro-aggressions to the government policing women's bodies. Spurlock will likely distance himself from this project after revealing his sexual misconduct history, noting on Twitter that he is currently seeking help.