'X-Men', 'Fantastic Four' And 'Deadpool' Are Definitely Coming To The MCU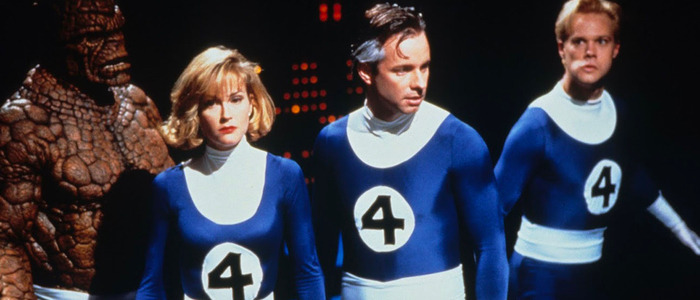 All your favorite Marvel characters from Fox are definitely heading over to the Marvel Cinematic Universe. In case you needed further clarification, Disney CEO Bob Iger went ahead and announced that the huge, historic Disney-Fox deal officially puts the Fantastic Four in the MCU, along with X-Men and Deadpool as well. All hail our new Disney overlords.
If you ever wanted X-Men, The Fantastic Four and Deadpool to be firmly rooted within the ever-expanding Marvel Cinematic Universe, you just got your wish. The historic, troubling Disney-Fox deal has a lot of moving parts, and a lot of implications, but if your main concern here is superheroes, you're in luck. Disney CEO Bob Iger confirmed (via Deadline) that those aforementioned properties would officially be joining the MCU. "We're...looking forward to expanding the Marvel Cinematic Universe to include X-Men, Fantastic Four and Deadpool," Iger said while speaking to investors.
So, here we are. Living in the post-Disney-Fox deal universe. The Walt Disney Company officially announced it was buying most of Fox's assets in a historic $52.4 billion deal, which would give Disney control of a huge chunk of properties, as well as Fox Searchlight, the FX and National Geographic channels, and Fox's regional sports networks. This is primarily part of Disney's plan to dominate the streaming market, since the deal also includes Disney doubling its stake in Hulu 60%. Quite frankly, this whole thing is mind-boggling, and many of its implications are troubling. I don't want to bring you down here, but this will result in Disney amassing a massive amount of power, and that much power should give people pause.
But I know that's not what you're here for. You want to read about superheroes! If you can get past all the alarming implications of this possible monopoly, you can indeed take solace in the fact that the Fantastic Four, a team of heroes who have appeared in three different films with lackluster results, will probably, finally get to star in a good movie. As for Deadpool and the X-Men, that's a stickier issue. X-Men already have an established franchise, though good luck trying to make narrative sense of it. Is the entry into the MCU going to essentially reboot things? We'll have to wait and see. As for the R-rated Deadpool, that's a property that clearly doesn't fit within the established Disney brand, but Iger has confirmed that the future Deadpool MCU films will remain R-rated, and that there's even a possibility of other R-rated MCU films in the future.
If you're a fan of these characters, and have been dying to see then in the MCU, congrats! This is very good news for you. It's also very good news for Disney, who will soon be able to buy the moon itself and attach giant mouse ears to it.