Hey Stella, A Marlon Brando Biopic Is In The Works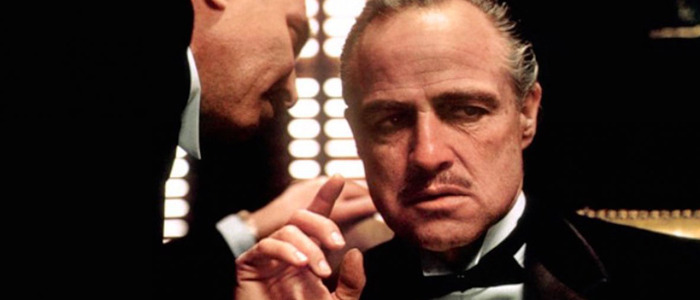 The life of actor Marlon Brando, one of the greatest performers in cinema history, is coming to the big screen in the form of a new biopic. Producer Brian Oliver (Black Swan, The Woman in Black) has optioned the rights to a new memoir from one of Brando's longtime friends and collaborators, so the film won't just be about the actor's towering and legendary performances, but also an intimate portrait of a friendship. Read more about the Marlon Brando biopic below.
According to The Hollywood Reporter, Oliver has optioned the rights to The Way It's Never Been Done Before, a memoir from Hollywood mainstay George Englund. Brando and Englund became friends in the 1950s, and the two worked together multiple times over the years; Englund produced and directed Brando in 1963's The Ugly American and also ran Brando's production company as well. Says Oliver:
"George and Marlon's friendship spanned five decades and covered all the ups and downs in the actor's career and personal life. It makes for both an epic portrayal of the greatest actor ever to grace the silver screen and an intimate story of two men with an almost brotherly bond."
Sounds like it'll be a bit of a buddy picture, instead of a traditional biopic that traces Brando's life from childhood. The actor, of course, was nominated for eight Oscars over the course of his career and won two (for A Streetcar Named Desire and The Godfather), and is largely responsible for shepherding a more naturalistic acting style into American culture. (He was also famously eccentric in his later years, notably telling director Richard Donner that he wanted to portray Jor-El in Superman: The Movie as "a bagel.")
This won't be the first time Oliver has produced a movie about a real person: he's produced Rush, Everest, Legend, Black Mass, Hacksaw Ridge, and American Made, so he's built a career telling stories about the adventures, trials, and exploits of larger than life personalities. The big question, of course, is who is going to play Marlon Brando in a biopic? It's a tough ask of anyone, because depicting the essence of a Brando performance is so much more difficult and ephemeral than training to learn a more tangible skill like race car driving or mountain climbing. Will they go with an untested young actor who doesn't carry any baggage with them, or will a more seasoned performed attempt to disappear into the skin of one of the industry's biggest personalities? May I suggest...Michael Cera, perhaps?