Cool Stuff: Dan Mumford's 'Jurassic Park', 'Edward Scissorhands' & More Artwork Now On Sale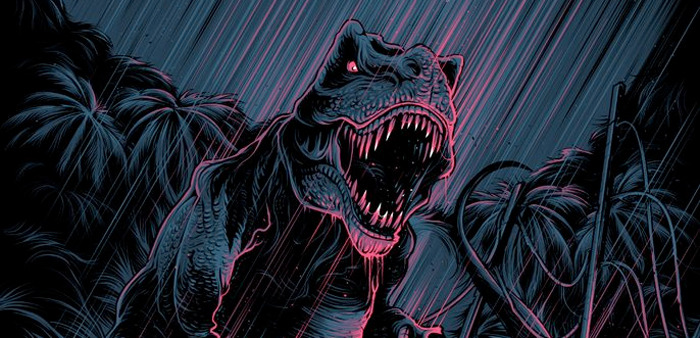 Last week we highlighted some of the early sneak preview pieces from Dan Mumford's solo art show at Gallery 1988. Now the entire slate of new pieces he created for the Chroma show is available to see in full, and you can buy them to hang on your walls at home.
Dam Mumford's Chroma show features tributes to Jurassic Park, Edward Scissorhands, Starship Troopers, Close Encounters of the Third Kind, Die Hard, The Princess Bride and more. Check out all of the new Dan Mumford artwork from his gallery show below.
Here's all of the pieces fro Dan Mumford's Chroma gallery show from Gallery 1988:
Dan Mumford previously talked to io9 about this series of art:
"This show is built mainly around classics and films that really inspired me when I was younger. Things that filled me with awe at their visuals or have a special place in my memory. When it comes to creating a piece I always rewatch the subject in hand, and try and work out what is important to the viewer, what relationships can we utilize, what characters, I go quite in depth in a way, it's normally not just about the visual."
These look like the kind of posters that would be rather trippy under a blacklight. Some day it would be cool to see an entire series of Dan Mumford's artwork created with UV ink. Then all you need is some good acid and a couple days to recover from your wild trip through cinema.