'Nightmare Alley' Remake Coming From Guillermo Del Toro (Maybe, At Some Point)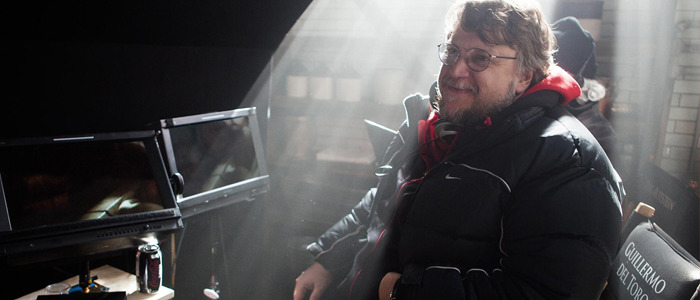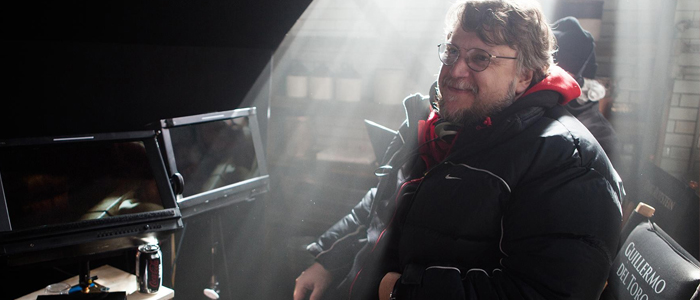 Guillermo del Toro may have recently made a film about a god of the seas, but the Mexican-American director is the king of unfinished projects.
The Shape of Water director has announced that he will be helming a new project, a remake of the 1947 noir Nightmare Alley. But to add more to his ever-growing slate, del Toro is also attached to produce Antlers, a supernatural horror film for Fox Searchlight. They both sound like exciting projects for the acclaimed director, who is truly one of the most visionary and creative filmmakers working today. So why am I not over the moon about the news of a new del Toro film? Because del Toro has an unfortunate history of not following through.
Variety reports that del Toro is attached to write and direct Nightmare Alley, which he will co-write with The Forbidden Room writer Kim Morgan.Nightmare Alley will be a remake of the 1947 film noir starring Tyrone Power as a con man who teams up with Joan Blondell's equally corrupt female psychiatrist to swindle multiple victims at a seedy traveling circus. Noir is a genre that del Toro has occasionally toyed with, though he's mostly fixated on horror or monster genres — or films that are tangential to those types of stories. The del Toro aspect I can spot in this film is the carnival setting, which would definitely allow him the freedom to let loose his freakish, idiosyncratic visual style. Plus, carnivals are in now.
However, sources told Variety that this won't likely be his next project after The Shape of Water, which recently scored seven Golden Globe nominations and tons of Oscar buzz, as del Toro hasn't even begun the script yet.
Which makes me wonder what del Toro will do next. Well, he's producing Antlers alongside David Goyer, Miles Dale, and Kevin Turen and that sounds like it's already further along than Nightmare Alley, with Hostiles director Scott Cooper set to helm and a buzzy spec script by Henry Chaisson and Nick Antosca, based on Antosca's short story "The Quiet Boy." There's Fantastic Voyage, which he's developing alongside James Cameron with the intention of directing. And what about that forgotten stop-motion Pinocchio movie, which was so far along that it had concept art and sculptures?
The last one is for sure dead in the ground — along with those frequent promises of a Hellboy 3 — which casts a shadow of doubt over any of the projects del Toro is attached to. You see, as fantastic and talented of a director del Toro is, he seems to take on too much, too often. He has a horrible habit of taking on too many projects before impulsively deciding that he's going to take a long nap (not really, but he said he's taking at least a year off after Shape of Water). I don't blame del Toro. In fact, I'm guilty of doing the same, and I'm not an acclaimed director who has the freedom to choose whatever projects he wants to do. But I do get excited whenever del Toro announces a new project, only to be disappointed when they fall apart. Oh well, at least we have his delightful Twitter account to keep us occupied.