TV Bits: 'She-Ra,' 'Homeland', 'Altered Carbon', 'Sense8', And Trailers Galore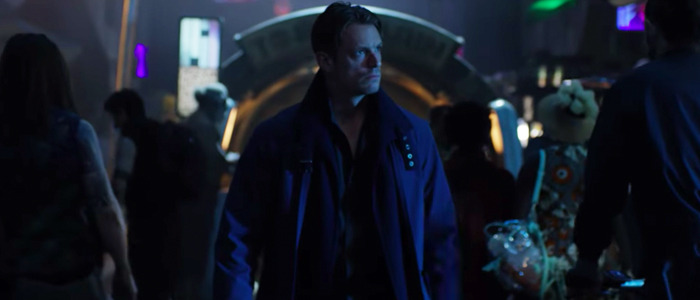 In this edition of TV Bits:
Netflix and DreamWorks partner for six new animated shows, including She-Ra and The Boss Baby: Back in Business
Showtime unveils its first Homeland season 7 trailer
Amazon shows off the trailer for the fourth season of Mozart in the Jungle
Our first look at the Wachowskis' Sense8 finale special
Netflix drops a trailer for its upcoming sci-fi series Altered Carbon
Fuller House season 3B gets a new trailer
Before we get to our trailer extravaganza, Netflix has announced that the streaming service has partnered with DreamWorks for six new animated shows. Most of them are barely worth mentioning (Trollhunters Part 3, something called 3 Below, The Epic Tales of Captain Underpants, Harvey Street Kids, Trolls: The Beat Goes On), but there's one that's worth singling out: She-Ra, a modern retelling of the classic '80s character that hails from comic creator Noelle Stevenson. Here's the official synopsis:
From Eisner Award-winning author and executive producer Noelle Stevenson (Lumberjanes, Nimona) comes a modern take on the '80s girl power icon for a new generation of young fans. The trailblazing property originally debuted in 1985 to satisfy overwhelming demand for a female lead fantasy series. With Stevenson's unique voice at the helm, fans are in store for an epic and timely tale that celebrates female friendship and empowerment, lead by a warrior princess tailor made for today. The series will be available to Netflix members worldwide in 2018.
The back half of Fuller House season 3 arrives on December 22, 2017, and the best thing I can say about this is that it looks a heck of a lot like a sitcom that would have aired in the 1990s. That's obviously the exact vibe they're going for, and I imagine fans of this particular brand of nostalgia will be pleased with what they see here (while the rest of us quietly ignore it).
After cancelling its globe-spanning series Sense8, Netflix decided to bring it back for one last two-hour finale event, and now there's a little video teasing what fans can expect. You can tell the cast was really feeding off the fan energy during filming, so hopefully that comes through in a satisfying conclusion in this finale sometime in 2018.
This is the first trailer I've ever watched for Amazon's Mozart in the Jungle, which has won a handful of awards in its three seasons of existence thus far. So that means this season 4 trailer is the first I'm seeing of Gael Garcia Bernal's super distracting ponytail/rattail hair style, and the first time I realized this is the type of show in which acclaimed actor Malcolm McDowell plays a man who threatens to kick a woman's ass (I think it's in jest, but I'm not sure!).
I watched the first two seasons of Homeland before eventually giving up on it, but this trailer for season 7 looks almost unrecognizable from what the show used to be. This looks far more like an intense season of 24 (which does make some sense, considering a lot of the same creative team is involved). Season 7 debuts on Showtime on February 11, 2018.
This teaser for Netflix's Altered Carbon briskly sets up the premise of the show through voiceover while giving us some glimpses at the Blade Runner-inspired future it depicts. That's a heck of a hook they've got there, so we'll see if this becomes a cultural phenomenon on the level of Stranger Things.
Here's a very brief trailer for season 4 of Outlander, the Starz romance drama that's overseen by Battlestar Galactica showrunner Ronald D. Moore.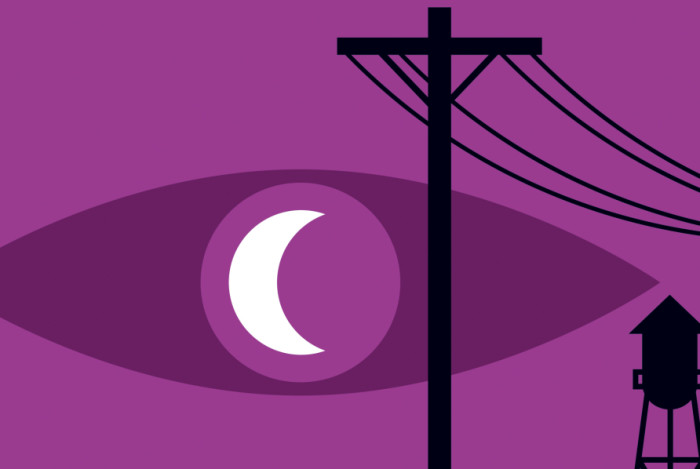 And finally, Deadline reports that FX will adapt the long-running podcast Welcome to Night Vale into a television series, with Breaking Bad and Better Call Saul veteran Gennifer Hutchison on board to adapt and executive produce. I've seen this podcast mentioned online before, but have never listened to it myself; here's Deadline's description of what it's about:
Welcome to Night Vale is a twice-monthly podcast in the style of community updates for the small desert town of Night Vale, featuring local weather, news, announcements from the Sheriff's Secret Police, mysterious lights in the night sky, dark hooded figures with unknowable powers, and cultural events.
Sounds like a cool concept for a show, and Hutchison certainly has the writing and producing bona fides to be able to make this work. It's the latest in a line of podcasts being turned into TV shows; not long ago, Mr. Robot's Sam Esmail signed on to adapt a podcast called Homecoming into a series starring Julia Roberts.