New Harry Potter Mobile Game Arriving In 2018, Is A Prequel Set In The Mid-1980s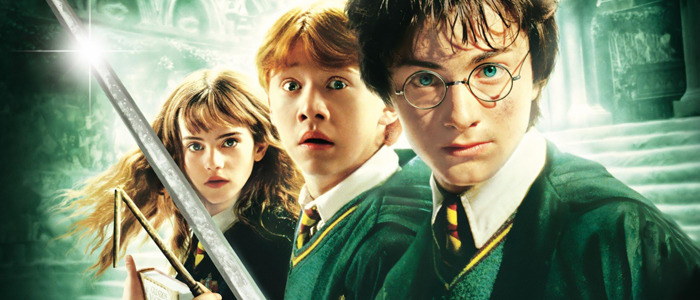 While fans can walk around inside a physical recreation of Hogwarts School of Witchcraft and Wizardry at The Wizarding World of Harry Potter at Universal Studios theme parks, there's nothing that simulates the experience of being a student at the school from the Harry Potter books and movies. But a new role playing game called Harry Potter: Hogwarts Mystery aims to change that by allowing players to create their own characters and "choose their own path as a student at the school."
This is different from the augmented reality game that was announced recently, so it looks J.K. Rowling's magical world is about to break into the gaming space in a big way next year. Read more about the newest Harry Potter mobile game below.
In early November, we wrote about a game called Harry Potter: Wizards Unite, a Pokemon Go-style augmented reality game that's supposed to come out sometime next year. Hogwarts Mystery is a whole different thing.
Warner Bros. Interactive Entertainment and a developer called Jam City have teamed up for this new RPG, which is the first of its kind in Harry Potter video games. Josh Yguado, the COO of Jam City, tells VentureBeat that the company has already been hard at work on this game for more than two years.
Yguado said the new game will let Harry Potter fans live the dream of becoming a student at Hogwarts by creating their own character and progressing through their years at Hogwarts. Along the way players will participate in all of the magical classes and activities — like Defense Against the Dark Arts, Potions, Dueling Club, and more. The game will also include familiar professors from series, from Dumbledore to Hagrid, he said.
The site reports that the game will take place before the events of the Harry Potter books and movies. It's a prequel set in the mid-1980s ("after the Wizarding Wars," Yguado says), and will feature some of the same professors fans know and love but a new cast of student characters...some of whom may be older siblings of characters from the movies.
It sounds like this RPG will be a much more personal experience for its users than the augmented reality game, which seems more goal-oriented. I can easily see people getting sucked into the details of this world, adding customization to their characters and progressing through school years.
This is the first game under WB's new Portkey Games label, a banner devoted to creating games inspired by J.K. Rowling's Wizarding World. Harry Potter: Hogwarts Mystery will be available in Spring 2018 for mobile devices via Apple's App Store, Google Play, and the Amazon Appstore.