Star Wars Bits: Rian Johnson Talks, John Boyega Teases, And Kelly Marie Tran Melts Hearts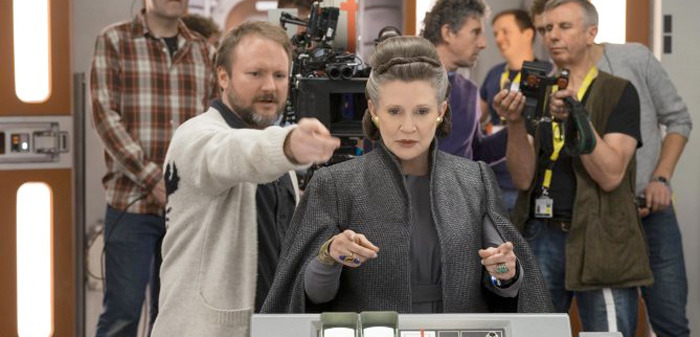 In this edition of Star Wars bits:
The cast of The Last Jedi answers the Internet's burning questions
Rian Johnson talks (a lot) about The Last Jedi
Kelly Marie Tran loses her cool, wins our hearts
A new TV spot for The Last Jedi
Mads Mikkelsen wants more Galen Erso
And much more!
RollingStone offered some insights about the making of The Last Jedi, including the below quote from director Rian Johnson on how he approached the tantalizing revelation of Rey's parentage:
What does it mean to her, what does it mean to us... I really, really believe that it has to be rooted in something that has an emotional impact, and that's the only thing that matters. Surprise is fine, but surprise by itself is cheap. The emotional and deeply-rooted resonance of 'I am your father' [in The Empire Strikes Back]  is why we remember it.
Johnson insisted that the mystery of Rey's past is only important in terms of how it resonates with the character herself. So let's just take apart the flashback scene from The Force Awakens frame by frame one last time, shall we? Johnson also spoke about striving to forge his own path in the Star Wars universe while remaining loyal to the core themes of the franchise:
Even just as a Star Wars fan, you realize there are patterns etched into your brain of how you think it should go.  It's tough, because you don't want to let yourself be guided by those deep-set grooves in your brain, but you also don't want to make creative decisions just to spite those. It's an interesting line to ride. I felt that I had to be conscious of those patterns and those grooves. Whether I was going to subvert them or play along with them.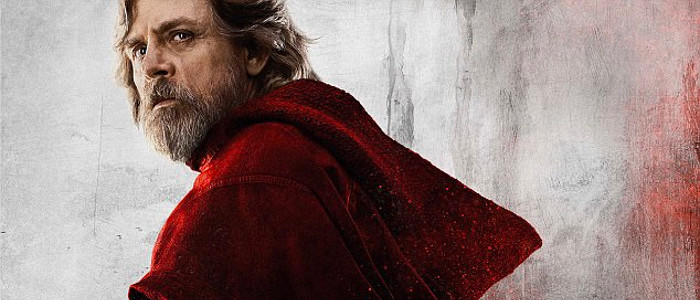 In the same RollingStone piece, Mark Hamill told fans not to hold their breaths for his reaction to The Last Jedi, since it takes him "a long time" to process each film:
The movie is finished, it belongs to the public. So if people are expecting me to come out and weigh in with what I think about it, they're going to be disappointed, because it takes me a long time. I'm just about ready to talk about Empire Strikes Back! [laughs] And then I'll get on to Return of the Jedi. Because it takes me a long time.
We'll hold you to that Empire Strikes Back review, Mark!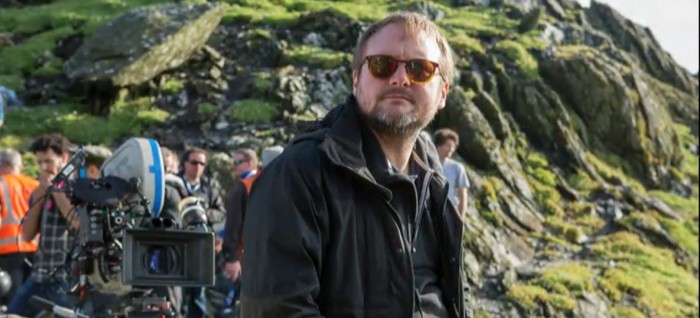 On the cusp of the release of The Last Jedi, Rian Johnson sat down with StarWars.com to recap his experience playing around in the Star Wars universe. In the extensive interview, Johnson discussed the mythos surrounding Luke Skywalker – his own favorite Star Wars character – and how he approached the stories of the new characters like Rey and Kylo Ren.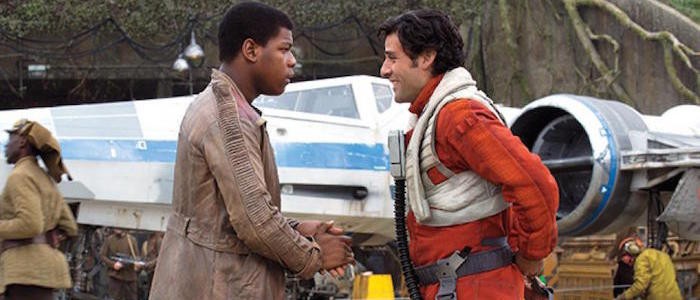 But soft! What light through yonder window breaks? It's that precious troll John Boyega again, teasing us mercilessly with a sly statement to Mashable on whether we can expect Finn and Poe to get together in The Last Jedi: "I've watched the film and I will confirm, that will be confirmed in The Last Jedi," Boyega said. "You will know exactly which way it's going." Unfortunately, Rian Johnson steered that confirmation to the negative, telling Mashable that there wouldn't be LGBTQ representation in the film: "In The Last Jedi, no, there wasn't an opportunity for it." Well, there's always Tumblr.
Would this be considered a SPOILER? #KeepTheSecretsOfVIII #Shhhhhh 🤫😶 https://t.co/kH76iqHEBN

— Mark Hamill (@MarkHamill) December 10, 2017
The illustrious Frank Oz, known to those in the galaxy far, far away as Master Yoda, attended the Saturday night premiere for The Last Jedi, prompting speculation that his character might appear in some form in the new movie. Of course, people who have seen the movie can answer this for you. But maybe just wait a few more days?
In a popular Wired segment, the cast of The Last Jedi answers the Internet's most-searched questions, and the results are as hilarious as you'd expect. Highlights: Laura Dern hanging on every word from an excitable Mark Hamill, John Boyega revealing his extensive lightsaber collection and then refusing to give one to Kelly Marie Tran, and Domhnall Gleeson's answer to the question of "how Rey beat Kylo Ren."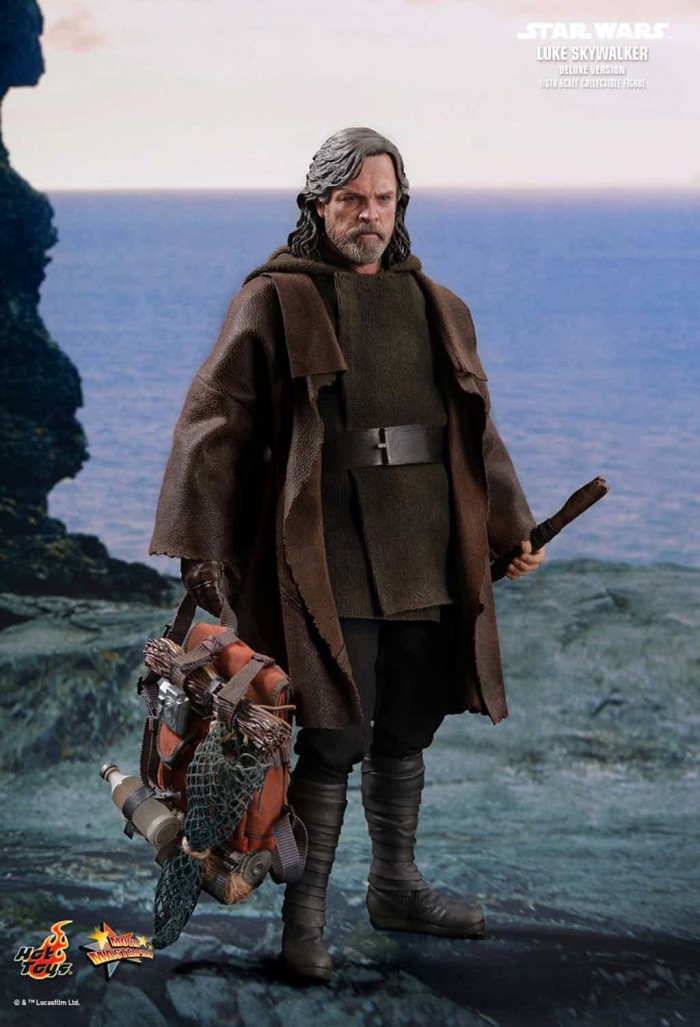 Hot Toys has unveiled brand-new images their Luke Skywalker action figure, complete with sticks, gloves, his lightsaber, a necklace, and a compass with what could be a Kyber crystal. At 29 centimeters tall, Luke's a little short for a Stormtrooper, but he's the perfect addition to your Star Wars collection.
Mark Hamill (@HamillHimself) will campaign in LEAD ACTOR for the #Oscars for "Star Wars: The Last Jedi!" Daisy Ridley will also campaign in LEAD ACTRESS! #StarWars #TheLastJedi #FYC pic.twitter.com/MJtXHqGys5

— Clayton Davis (@AwardsCircuit) December 9, 2017
The Awards Circuit Twitter account shared Disney's submission for The Last Jedi awards consideration, including somewhat surprising pushes for best lead actor and best lead actress. Star Wars has been frequently nominated in the categories that celebrate visual effects and sound design, but this year, Disney is also hoping to score nods for Mark Hamill and Daisy Ridley.
I feel strange posting a private moment, like this. But this level of emotion, met with this level of support, is @StarWars encapsulated. pic.twitter.com/lYd1bCcr1V

— janina gavankar (@Janina) December 10, 2017
Janina Gavankar, the actress behind Iden Versio of Star Wars: Battlefront II, captured a touching moment at the Los Angeles premiere of The Last Jedi. As it turns out, Kelly Marie Tran was rather emotional about her first big movie premiere, and listen it just got a little dusty in here, if you'll excuse me...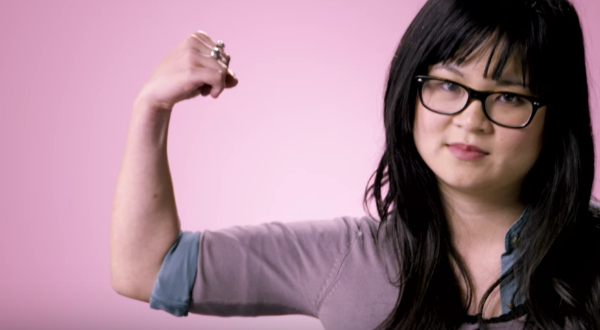 Tran's emotion is certainly not misplaced when one considers the historic nature of her role in The Last Jedi. Saturday night also marked the 16th annual Unforgettable Gala, which celebrates the advancement of Asian-Americans and Asian-American culture in Hollywood, and Tran was singled out by rapper Awkwafina as an example of an Asian-American actor in a prominent role. Awkwafina acknowledged the importance of seeing a "face that looks like you in such a far-reaching series like Star Wars." Read more at Variety.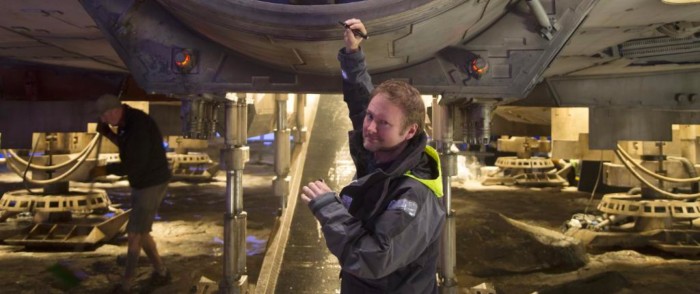 Speaking to IGN Japan, Rian Johnson revealed a laundry list of celebs who are getting brief cameos in The Last Jedi simply by virtue of their friendship with the director.
Gareth Edwards [Rogue One director], I had to give him a cameo. My friend Edgar Wright [Shaun of the Dead, Baby Driver] has a cameo in the film. And Joe Cornish, who directed John Boyega in Attack the Block, has a cameo in it too. You gotta keep your eyes peeled; it's like Where's Waldo! There's a few of these director-nerd cameos.
I'm not bitter or anything.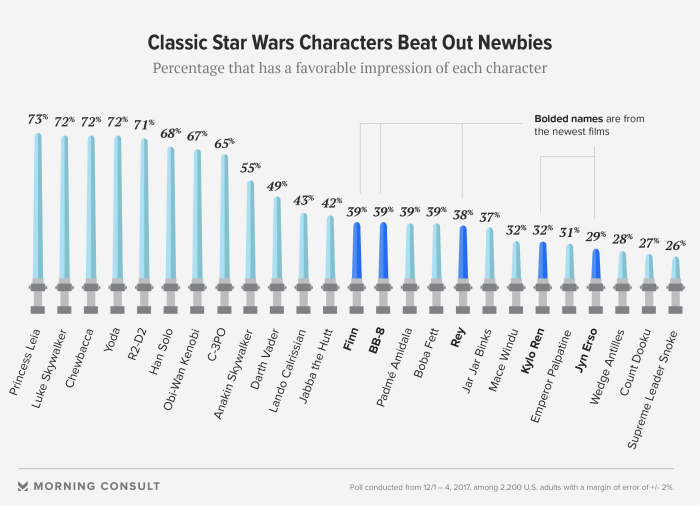 A poll conducted by Morning Consult suggests that Jar Jar Binks may, in fact, not be the most hated character in the Star Wars franchise. Instead, that dubious honor goes to... Supreme Leader Snoke. Honestly, it's possible that the graph – which charts the percentage of fans who have a favorable impression of each character – may indicate fans' apathy when it comes to Snoke, who certainly has not yet garnered enough screentime to warrant any sort of impression, good or bad. Of course, no one's going to argue with Princess Leia as the character viewed most favorably. We all love her, and she knows.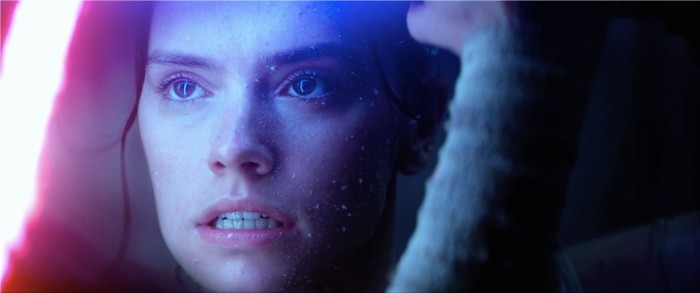 Thanks to USC engineer Shri Narayanan, Hollywood filmmakers will soon have access to a scientific tool that can analyze film dialogue in order to promote on-screen diversity in the future. Check out Variety for an in-depth look on where previous Star Wars films stand when it comes to women and people of color. Here's a sample:
In 2015's "The Force Awakens," the amount of female-driven dialogue more than tripled from 6.3% in "A New Hope" to nearly 28%. Moreover, the dialogue in the "Force Awakens" passed the Bechdel test, which asks whether a work of fiction features at least two women speaking to each other about something other than a man, a test "Force Awakens" passed. "A New Hope" did not. "The Force Awakens" also expanded racial diversity. Non-white speaking dialogue accounted for roughly 40% of all lines.
Light Side or Dark Side? These exclusive #TheLastJedi posters by Matt Ferguson are available free with every @RealD3DUK ticket from @ODEONCinemas for the opening weekend. T&Cs apply https://t.co/H957ipsOGc pic.twitter.com/AYulj9FJaM

— Star Wars UK (@StarWarsUK) December 9, 2017
If seeing The Last Jedi in 3D isn't enough for you, hop on over to the UK, where participating Odeon Cinemas will be handing out stunning 3D posters designed by Matt Ferguson to every 3D ticket holder.
Robert Laity of TCL Chinese, Dan Jamele demo rain in MX4D theater, opening with "Star Wars: The Last Jedi" pic.twitter.com/kvPYF8EHM2

— Dave McNary (@Variety_DMcNary) December 8, 2017
Speaking of the future, Variety reported that the TCL Chinese Theater in Hollywood is offering a 4D viewer experience for The Last Jedi which includes, and I quote, "motion, jolts, pokes, wind, water and scents." All for the price of $29, which is pretty epic considering you're essentially paying for a two-and-a-half hour Disney ride without the line.
Andrew Porters and Caroline Ritter were first in line last night for "Star Wars: The Last Jedi" at the TCL Chinese pic.twitter.com/52P2Gnls9E

— Dave McNary (@Variety_DMcNary) December 8, 2017
As is tradition, fans are already lining up for the first showing of The Last Jedi at the Chinese Theater. Australian fans Caroline Ritter and Andrew Porters snagged the top spot, two years after getting married before the premiere of The Force Awakens. Ritter, Porters and others are also participating in a fundraising effort organized by Lineup.net, proving that Star Wars fans are truly a Force for good. Read more at Variety.
A shiny new TV spot for The Last Jedi demonstrates that R2-D2 has a very dirty mouth indeed, and honestly, who's even surprised?
In an interview with MadeIn HollywoodTV, Daisy Ridley walks us through the international trailer's big moments, giving us no actual information whatsoever, in the interest of avoiding spoilers. But she also, more importantly, delivers a killer Porg impression, and again I ask, who's even surprised?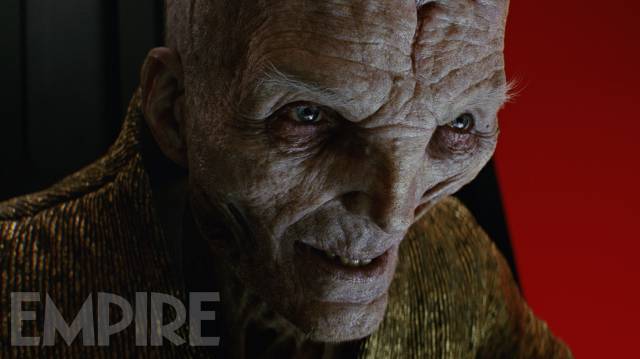 Just as we all predicted, Supreme Leader Snoke's appearance was obviously inspired by... Hugh Hefner? In an interview with Yahoo Entertainment, Snoke actor Andy Serkis confirmed that the recently deceased Playboy founder served as a touchstone for the villainous character. Serkis said: "Me and [writer-director Rian Johnson] sat down, and we said, 'Who of everyone — there are so many different dictators you could emulate, there are so many different people out there ... but the gold-lamé Hugh Hefner look was definitely the way we wanted to go." *insert cavalier Han Solo shrug*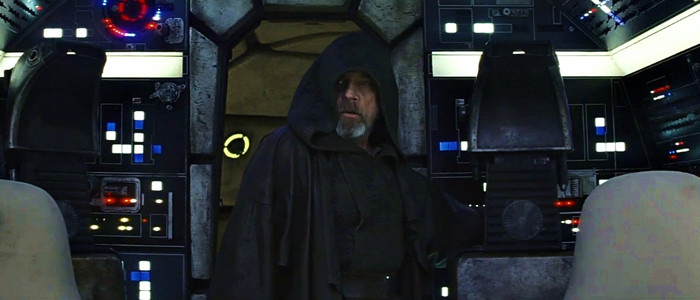 Entertainment journalist Jeremy Smith penned a fascinating piece for Thrillist on the rise and fall of "SuperShadow," an anonymous online troll and the purveyor of two decades of "fake news" that plagued the Star Wars fan community. Good thing we're past all that, right guys?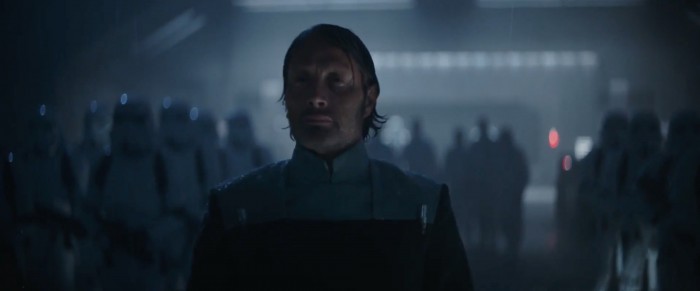 Speaking with IGN Japan, Galen Erso actor Mads Mikkelsen expressed his interest in exploring his character in a story of his own, outside of the confines of Rogue One. "I think there's an unlimited source to go back and tell those stories," he said. "I think people are curious about the Empire as well, to see some back story on the Empire. What kind of people are they?" Or we could just...check out the Rogue One prequel novel Catalyst?
PORG ALERT! Leading up to the release of The Last Jedi, Lucasfilm is partnering with Snapchat to inject Porg-related goodness into all of your late-night pizza Snapchats. Mashable has the intel on how to access this new feature.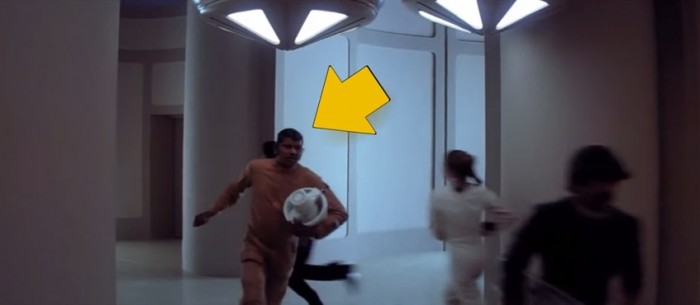 There are iconic Star Wars characters like Darth Vader and Luke Skywalker, and then there are iconic characters, like Bidlo Kwerve, the gangster best known as the skull Luke throws at the door in the rancor den in Return of the Jedi, and Willrow Hood, better known as "the Ice Cream Maker Man" on Cloud City. Over at io9, James Whitbrook delved into the lives of Kwerve, Hood, and nine other minor Star Wars character who have lived on in the EU and in fanlore despite their mere milliseconds of screentime.