The International 'Black Panther' Trailer Offers Up New Footage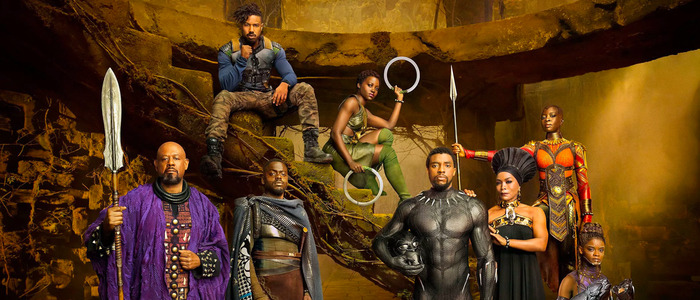 A new, exciting international Black Panther trailer has arrived and bestowed upon us a wealth of new footage. This might be the best trailer for the film yet, even better than that jaw-dropping teaser that got everyone very excited in the first place. Black Panther may just end up being one of the best Marvel movies in a recent memory.
The initial teaser trailer for Black Panther, the one with "Legend Has It" by Run The Jewels blasting, was one of my favorite trailers of 2017. The trailers that have arrived since then have been entertaining but, in my humble opinion, they've also failed to live up to that initial excitement of that teaser. But this new international Black Panther trailer comes damn close. Even better: it's full of new footage. Check it out below.
Black Panther international trailer
One of the coolest things about this trailer: for almost all of its running time, it doesn't look like a superhero movie. Instead, this looks like a cool, slick, entertaining spy movie, with Chadwick Boseman's T'Challa coming off as a James Bond-esque character dealing with international intrigue. If this ends up reflecting the finished project, that would be very neat. Marvel dipped into the spy genre before with Captain America: The Winter Solider, but that film borrowed more from the paranoia-laced spy flicks of the '70s, and this looks like more of a globe-trotting Bondian adventure. Or this could just be a deceptively cut trailer – we won't know for sure until the film hits theaters next year.
Here's the official Black Panther synopsis:
Marvel Studios' "Black Panther" follows T'Challa who, after the death of his father, the King of Wakanda, returns home to the isolated, technologically advanced African nation to succeed to the throne and take his rightful place as king. But when a powerful old enemy reappears, T'Challa's mettle as king—and Black Panther—is tested when he is drawn into a formidable conflict that puts the fate of Wakanda and the entire world at risk. Faced with treachery and danger, the young king must rally his allies and release the full power of Black Panther to defeat his foes and secure the safety of his people and their way of life.
Ryan Coogler is one of the most promising actors Marvel has hired yet, so I can't wait to see what he does with this material. Black Panther, starring Chadwick Boseman, Michael B. Jordan, Lupita Nyong'o, Danai Gurira, Martin Freeman, Daniel Kaluuya, Letitia Wright, Winston Duke, Angela Bassett, Forest Whitaker, and Andy Serkis opens February 16, 2018.