Star Wars Bits: Oscar Isaac Talks 'The Last Jedi,' A New Look At Paige Tico, Rian Johnson Trolls Again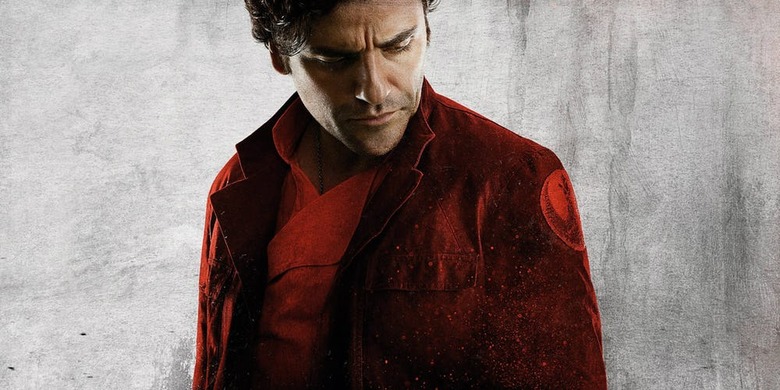 In this edition of Star Wars Bits:
The secret evolution of the Porgs
A new look at Rose's sister, Resistance fighter Paige Tico
Meet a few more Resistance fighters
The cast of Star Wars: The Last Jedi struggles to avoid spoilers
And more!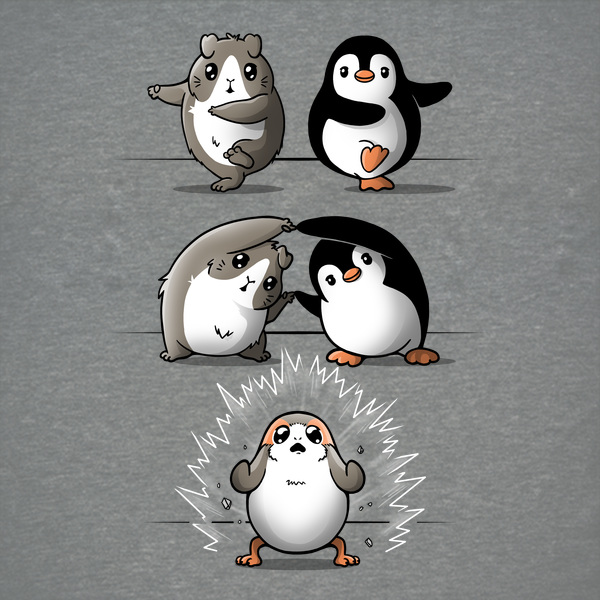 Ever wondered how the beloved new Star Wars stars porgs came into existence? Wonder no more with this super cute shirt from Shirtoid which suggests a very unconventional evolution of the cute creatures. According to this shirt, it looks like they're part guinea pig and part penguin... do either of those exist in the Star Wars universe? We're not sure, but it sure is cute!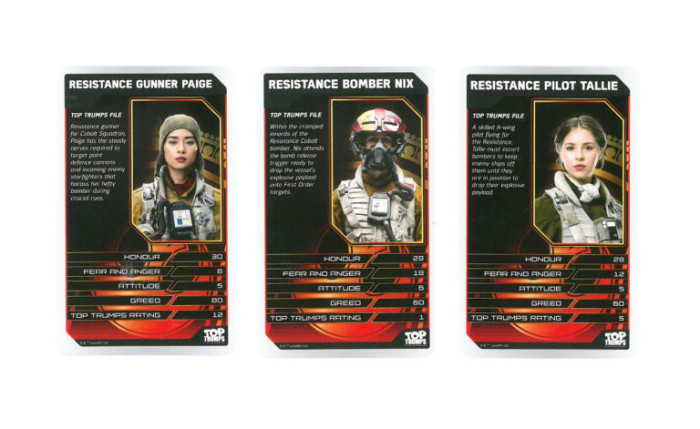 Digital Spy has revealed three new(ish) The Last Jedi characters via the card game Top Trumps. We already know one, Paige Tico, the sister of Rose Tico and badass gunner. The other two are Bomber Nix and Pilot Tallie. These cool crew members make up some of The Last Jedi's brand new resistance fighters that we'll get to meet on December 15.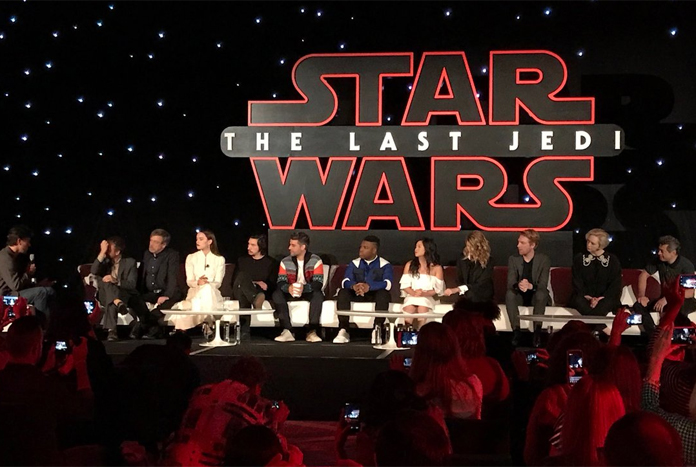 The cast and crew of Star Wars turned out in full regalia for The Last Jedi press junket in LA, answering questions and being extra cute. Oscar Isaac also gave a charming tribute to the strong women in his life, including the much missed Carrie Fisher. EW has a rad round up of it right here.
A new TV spot dropped this week with a yet unseen close-up of everyone's favorite beardy Jedi, Luke Skywalker. It also includes an extra long look at the Ski Speeders on the crystal planet of Crait, which just happens to be home to Leia's Resistance. This exhilarating 29 seconds is the perfect treat for fans who are struggling to get through til Thursday night.
Another new trailer gives us a whole bunch of unseen footage, including a smiling Rey playing with her/Luke's lightsaber, Finn triumphantly flying, an extra long shot of Finn fighting Phasma, and a whole lot of space battling. This brand new spot is titled "Now or Never," hinting once again at the life changing stakes of The Last Jedi. If the early responses to the film are to be believed, we've got an epic and emotional journey ahead of us.
A number of great interviews came out of the junket for The Last Jedi, including this selection of chats with the core cast. It's a never-ending adventure to watch the cast attempt to avoid spoilers whilst still sharing their excitement about the upcoming release of the film.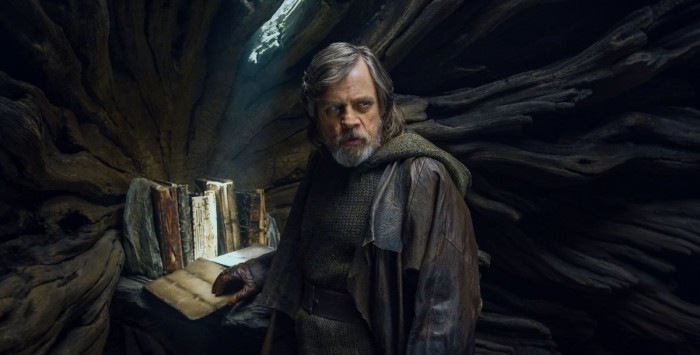 Before J.J. Abrams and Disney came along, Mark Hamill had been the sole person keeping Luke Skywalker alive for over three decades. So of course he has a whole bunch of head canon, including a very depressing backstory that he shared with EW. The sob story includes a single mum, a surrogate child, lots of death, and some really, really sad stuff. Thanks, Hamill.
Star Wars Stuff treated us to another look at Rose's sister Paige, which is very exciting as we're thinking Paige will play a pretty important role in The Last Jedi since she's already has her fair share of toys. Plus, she just looks super freaking cool! We can't wait to meet her properly later this week.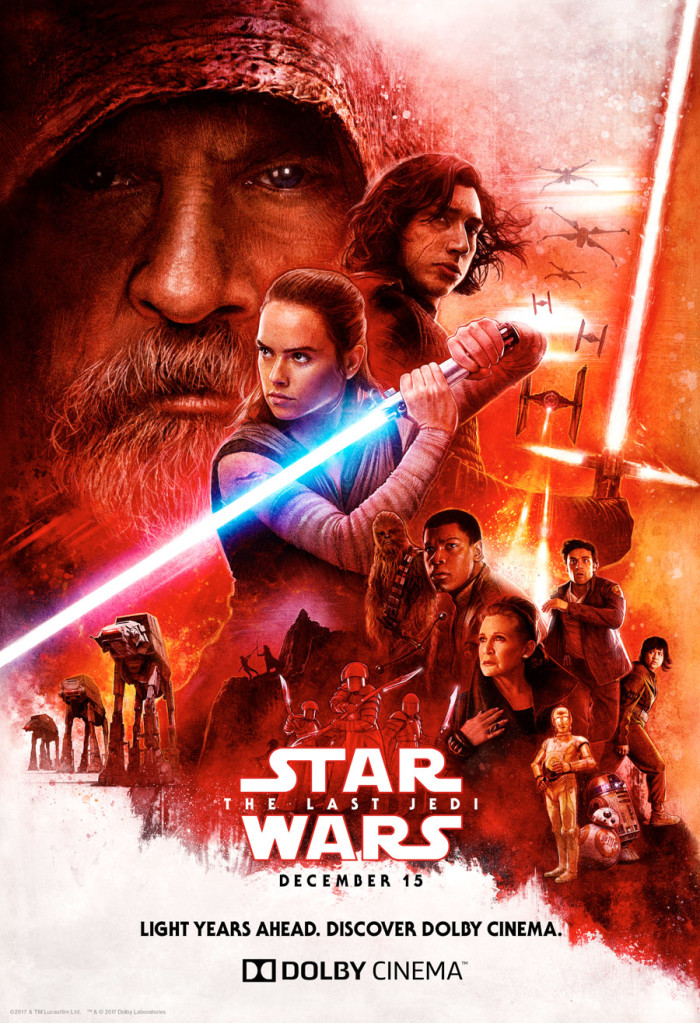 The official Star Wars site sat down with radical artist Paul Shipper to talk about his beautiful illustrated poster for The Last Jedi. Shipper was effusive as ever, stating, "It's very cool. It's like a dream come true. I'll be honest." We agree, as Shippers's painted posters are a complete and utter dream.
#DaisyRidley wouldn't cave. So with one week to go, I'm switching tactics. Let's see if @Lupita_Nyongo is also going to place secrets above a three week friendship. #TheLastJedi #StarWars #SpoilerHunt #LittleMonstersFilm @rianjohnson pic.twitter.com/qidxVHSaKB

— Josh Gad (@joshgad) December 5, 2017
Josh Gad is at it again, once again annoying his female co-stars in an attempt to find out secrets about The Last Jedi. After months of annoying Daisy Ridley on the set of Murder on the Orient Express, he's found a new target in Lupita Nyong'o. But like Ridley before her, the actress who brings Maz Katana to life is having none of it. Good luck, Josh. These Star Wars women are just too tough.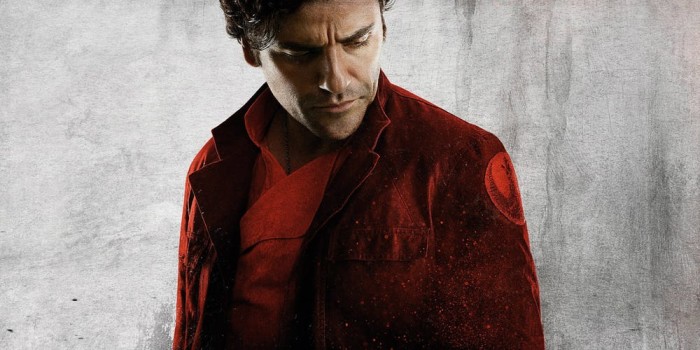 Screen Rant got to sit down with the lovely Oscar Isaac to talk about his take on The Last Jedi. The man behind Poe Dameron had some really interesting thoughts on The Last Jedi's place in the saga. "The story in itself, although it is a continuation as the middle chapter, is its whole own movie. It really stands up as its own thing and there is a sense of an arc that gets fulfilled in this story," Isaac shared.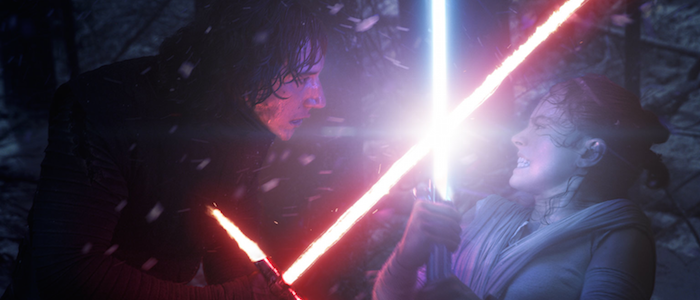 Elite Daily has some interesting thoughts about the potential of a Rey and Kylo team-up due to some very suggestive editing in one of the The Last Jedi trailers. A certain section of fans have long thought the pair may have an important connection, whether it's as cousins, siblings, or potential lovers.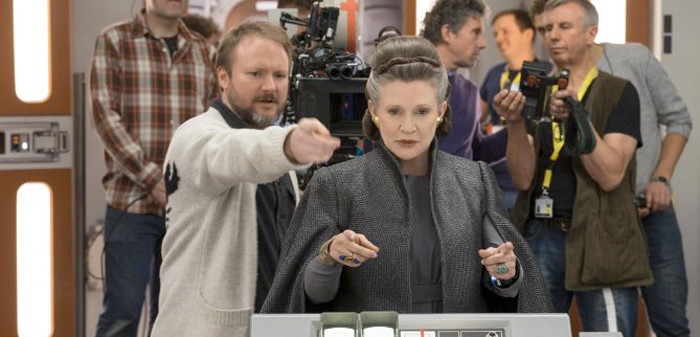 Shocking news, Star Wars fans! Rian Johnson has been saying inflammatory things online again. During this recent interview with Yahoo he teased that he was open to bringing back old characters including...Jar Jar Binks! Of course he is just joking. We hope.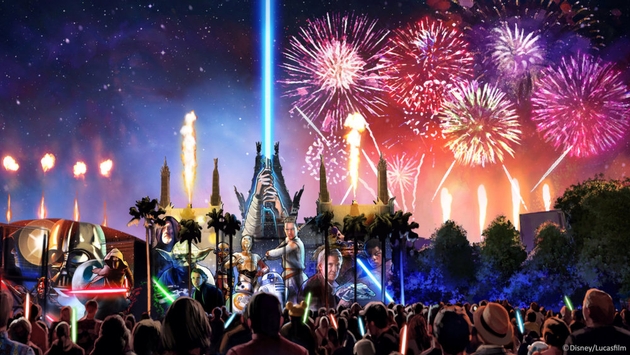 If you'll be at Disney's Hollywood Studios this holiday season ,you'll be treated to a whole lot of Star Wars magic with Star Wars: Galactic Nights. Including light shows, celebrity guests, and of course a lot of porg merch, this is a must for any Star Wars fans in the Orlando area.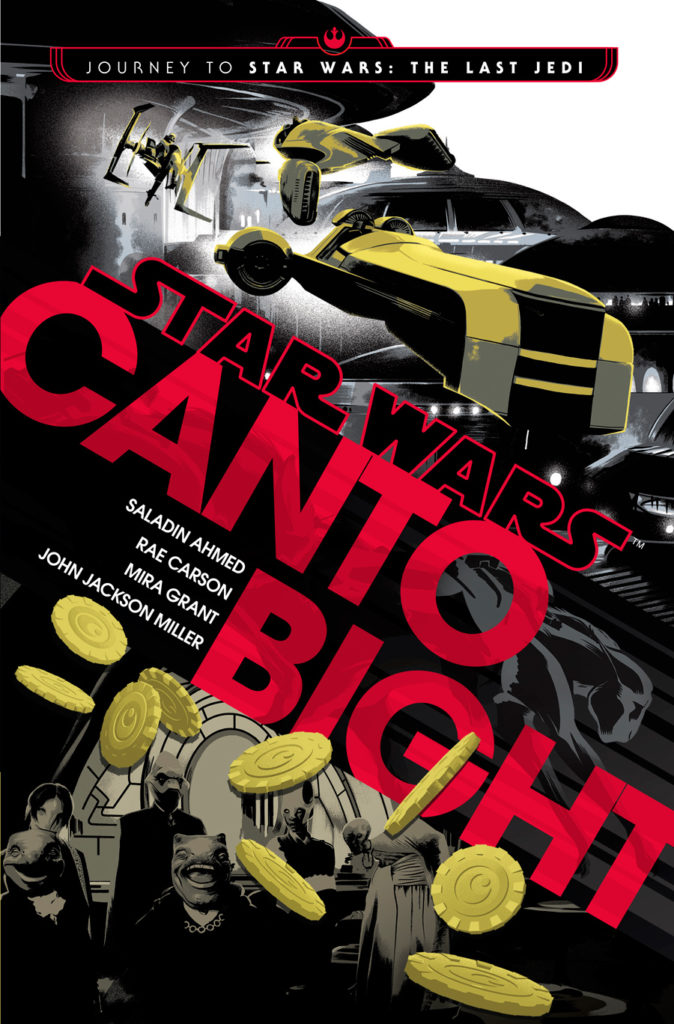 Star Wars.com made a handy list of all the The Last Jedi centric books that're coming out this holiday season. Along with three novels – Canto Bight, Cobalt Squadron, and Bomber Command – we've also got The Art of Star Wars: The Last Jedi and a couple of Star Wars encyclopedias! Perfect (late) Life Day or (early) Christmas gifts for your fave Star Wars fan!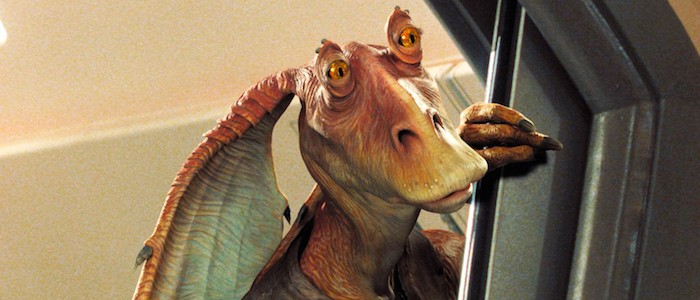 Morning Consult took a poll of some seriously messed up people and found out they like the notorious Gungan, Jar Jar Binks, more than petulant man-baby, Kylo Rey. Even more shockingly, they love Jabba the Hutt better than any of the new cast. Who are these monsters who don't love our sweet new space babes? We'd rather not know.
There were some incredible envy-inducing scenes from the Lucasfilm staff as they revealed their gorgeous company Christmas gifts. The snaps included a Chewie and the porgs Christmas card, a gorgeous Lucasfilm journal, and a mysterious The Last Jedi embossed black box.