Louis C.K. Is Buying Back The 'I Love You, Daddy' Rights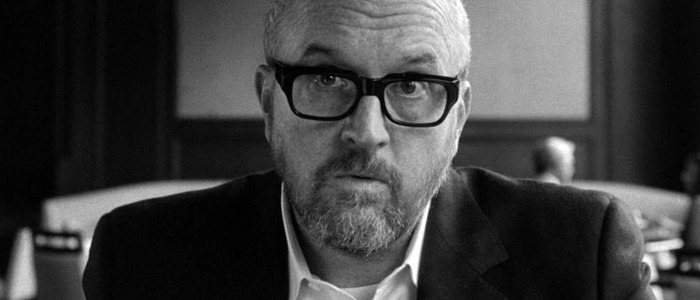 Following allegations of sexual misconduct against Louis C.K. (allegations the comedian confirmed were true), his film I Love You, Daddy was quickly pulled from its release by distribution company The Orchard. Now comes word that C.K. plans to buy the film back, which might indicate the disgraced comedian and filmmaker intends to release it himself online, or perhaps bury it forever. Details about the I Love You, Daddy rights are below.
Will general audiences ever see Louis C.K.'s I Love You, Daddy? On top of that, will general audiences even want to see I Love You, Daddy? The film, which was C.K.'s first directorial feature since 2001's Pootie Tang, was swiftly pulled from the schedule after a New York Times report detailing a pattern of sexual misconduct throughout the comedian's career. Distribution company The Orchard, who were set to open the film on November 17, 2017, officially cancelled its release. At that point, it seemed safe to assume we might have heard the last of I Love You, Daddy, at least for the foreseeable future. But now Deadline reports that Louis C.K. now plans to buy the film back.
The Orchard snapped-up I Love You, Daddy at TIFF for $5 million. Per Deadline, C.K. will pay back that money along with marketing costs incurred by The Orchard and the cost of mailing out approximately 12,000 award screeners to AMPAS, SAG, Golden Globes and Critics' voting members – a factoid that I'm sure everyone feels really awkward about now.
Now the question remains: what's going to happen to I Love You, Daddy? Once C.K. has the rights to the film again, he can technically do whatever he wants with it, including releasing it on his website the way he released his series Horace and Pete. But there's also a good chance C.K. will bury the film for good. Why? It has too many bad associations at this point, and the film's subject matter – which is deliberately provocative and incendiary, including jokes about someone masturbating in front of people, the very act C.K. was accused of – just makes the entire endeavor extra toxic.
I've actually seen I Love You, Daddy (I was one of the people who received one of those 12,000 award screeners), and I can honestly say it's not worth watching, even if you're morbidly curious. I'll freely admit to being a fan of C.K. before I learned of his sexual misconduct, but even for fans (former or otherwise) of his work, there's very little to enjoy here. It's a needlessly nasty, downright grating film, and it would probably be best for everyone (Louis C.K. included) if it remains unseen.