'The Phantom Tollbooth' Movie Coming From 'Game Of Thrones' Director Matt Shakman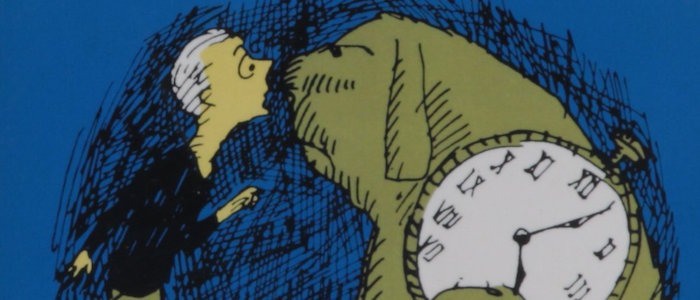 If you watched the Game of Thrones episode "The Spoils of War" earlier this year and thought "Wow, whoever directed this is going to get to make a big movie in the very near future," congrats. You were right. And it looks like director Matt Shakman will make his big screen debut with an adaptation of the beloved children's novel The Phantom Tollbooth.
Deadline reports that Shakman was fielding multiple offers when he decided to take the helm of TriStar's adaptation of Norton Juster's 1961 book. Shakman is a veteran television director, having worked on Mad Men, Fargo, You're the Worst, The Good Wife, and 44 episodes of It's Always Sunny in Philadelphia (where he served as an executive producer for five years), but this will be his first feature film. It was Game of Thrones and "The Spoils of War," an hour of television with more astonishing visual effects moments and a larger scale than many movies, that apparently made it clear he was ready to bring his talents to the big screen.
And he's selected quite the interesting project. The Phantom Tollbooth is one of the greatest children's books of all time, a witty and imaginative fantasy adventure that plays like a more modernized (and more American) Alice in Wonderland. The book follows Milo, a bored kid who drives his toy car through a magical tollbooth that arrives at his front door, transporting him to the Kingdom of Wisdom, where two princesses (Rhyme and Reason) are missing and the cities of  Dictionopolis and Digitopolis are engaged in a rivalry over the superiority of words or numbers. Along the way, Milo meets a watchdog named Tock (a dog who literally has a clock in his side) and other bizarre characters, many of them walking personifications of wordplay and various concepts.
The Phantom Tollbooth is the kind of fantasy that appeals to kids who like going to school – it's an epic quest about how great it is to learn stuff. To say it had an impact on me as a youngster would be an understatement. It's great. Every kid should read it. Every parent should read it to their kid.
Shakman's adaptation will follow in the footsteps of the (not great) 1970 adaptation and combine live-action and animation. But while the live-action segments of the first movie served as bookends, I imagine a new version will see a live-action Milo interacting with digitally created characters and worlds.
Michael Vukadinovich and Phil Johnston wrote the screenplay. No release date is set. I'm normally not one to get antsy about my childhood and such, but man, this is something that could be really great and I hope they don't screw it up.