Best Documentary Oscar Shortlist Includes Films About Political Upheaval, Apes, Global Warming, And Fish,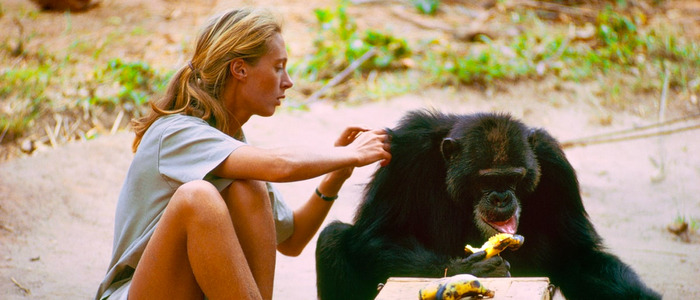 It's Awards Season™! Time for filmmakers, performers and more across the land to clear some room in their trophy cases, or perhaps go home empty handed. As 2017 winds down and blossoms into 2018, get ready for an avalanche of awards. The Oscars are the granddaddy of them all, and the Academy of Motion Picture Arts and Sciences has just narrowed down their shortlist for Documentary Feature Oscar nominations. Five of these fifteen films will land a nomination, but only one will go home a winner. The full Best Documentary Oscar shortlist is below.
Are you ready for the Academy Awards? Even if you aren't, they're coming, and there's nothing you can do to stop them. On Sunday, March 4, 2018, the glitterati stampede across the red carpet in one mad-dash towards award-winning glory. While there are plenty of narrative film-related awards to get excited about – Best Picture, Best Actor and Actress, Best Director and so on – don't forget the dogged world of documentary features, the nerds of the film world. The Academy of Motion Picture Arts and Sciences put their noggins together and came up with a shortlist of 15 films in contention for a Best Documentary Feature nomination.
They include City of Ghosts, which "follows the journey of a handful of anonymous activists who banded together after their homeland was taken over by ISIS in 2014"; Al Gore's Inconvenient Truth sequel An Inconvenient Sequel: Truth to Power; Jane, about Jane Goodall; Ex Libris, a doc about the New York Public Library; the very timely Icarus, which focuses on Russian sports doping; and more! Surprisingly absent from the list: Dawson City: Frozen Time, a fascinating documentary about the re-discovery of 533 previously-lost nitrate film prints from the early 1900s. I highly recommend it – you can check it out on FilmStruck right here! Alas, the Academy apparently had no time, frozen or otherwise, for it.
Here is the full Best Documentary Oscar shortlist. Five of these films will receive a nomination, which will be announced with the rest of the nominations on January 23, 2018.
Abacus: Small Enough to Jail
Mitten Media, Motto Pictures, Kartemquin Educational Films and WGBH/Frontline
Chasing Coral
Exposure Labs in partnership with The Ocean Agency & View Into the Blue in association with Argent Pictures & The Kendeda Fund
City of Ghosts
Our Time Projects and Jigsaw Productions
Ex Libris – The New York Public Library
Ex Libris Films
Faces Places
Ciné Tamaris
Human Flow
Participant Media and AC Films
Icarus
Netflix Documentary in association with Impact Partners, Diamond Docs, Chicago Media Project and Alex Productions
An Inconvenient Sequel: Truth to Power
Paramount Pictures and Participant Media
Jane
National Geographic Studios in association with Public Road Productions
LA 92
Lightbox
Last Men in Aleppo
Larm Film
Long Strange Trip
Double E Pictures, AOMA Sunshine Films and Sikelia
One of Us
Loki Films
Strong Island
Yanceville Films and Louverture Films
Unrest
Shella Films and Little by Little Films