New 'The Incredibles 2' Image Sees The Parr Family Back In Action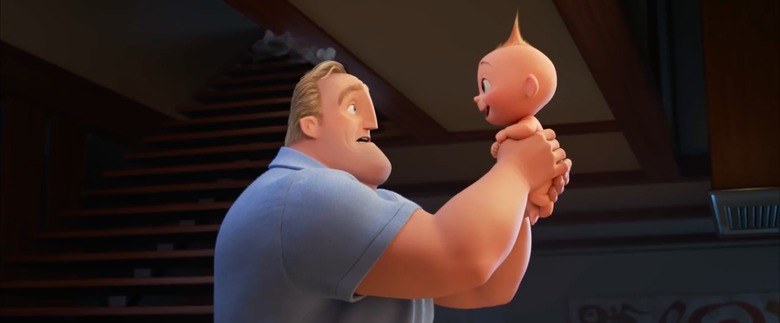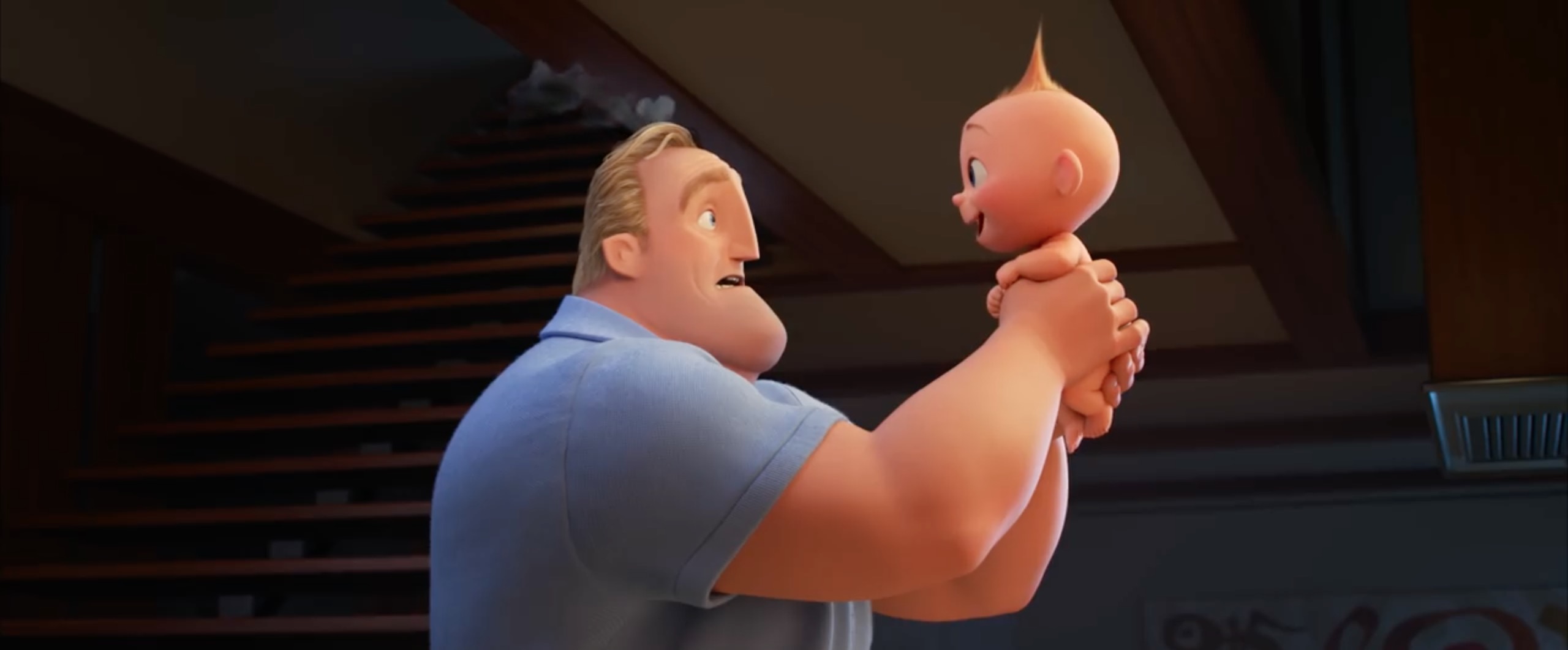 The Incredibles came out in 2004, but in a new image from the upcoming sequel, Pixar's superhero family hasn't aged a day. Despite the 14-year gap between movies, The Incredibles 2 picks up right where the first movie left off, with Bob, Helen, Violet, Dash, and Jack-Jack suited up and looking like their old selves. To tweak a certain movie quote: we get older, these animated superheroes stay the same age.
The image comes our way courtesy of Entertainment Weekly and it's exactly what you'd expect from a promotional image for The Incredibles 2: Mr. Incredible, Elastagirl, Violet, Dash and Jack-Jack (those kids really need superhero names!) are all in their uniforms and facing down some kind of threat. In fact, this looks like it could be the parking lot from the final shots of the first movie, which indicates that the sequel will literally pick up where the first one ended.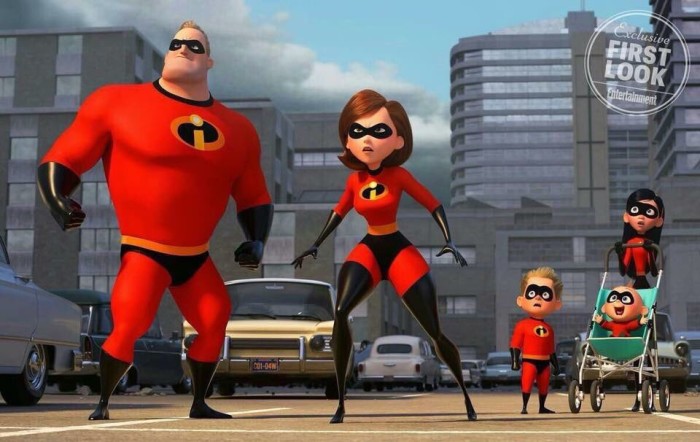 The first teaser trailer for The Incredibles 2 arrived a few weeks ago and it didn't contain much – it was really just an announcement, a trailer to tell ordinary folks (i.e., people who don't follow movie news on the internet) that a sequel was coming. Heck, it didn't even feature the entire cast or their red uniforms!
What I find most intriguing about this image (and the first trailer) is how the animation remains very much in-line with the 2004 original. While it's certainly a technical improvement in every level, Pixar seems to being careful about not making this film look hyper-realistic, eschewing extreme detail in favor of the comic book-y boldness that defined the look of the first film. Even though the tech has changed considerably, this looks very much like a sequel to The Incredibles.
The Incredibles 2 opens on June 15, 2018. Brad Bird is writing and directing again, with Craig T. Nelson, Holly Hunter, Sarah Vowell, and Samuel L. Jackson lending their voices once more. Huck Milner now provides the voice of Dash while Bob Odenkirk and Catherine Keener play unspecified new characters. Here is the official synopsis for the film:
Everyone's favorite family of superheroes is back in Incredibles 2 – but this time Helen (voice of Holly Hunter) is in the spotlight, leaving Bob (voice of Craig T. Nelson) at home with Violet (voice of Sarah Vowell) and Dash (voice of Huck Milner) to navigate the day-to-day heroics of "normal" life. It's a tough transition for everyone, made tougher by the fact that the family is still unaware of baby Jack-Jack's emerging superpowers. When a new villain hatches a brilliant and dangerous plot, the family and Frozone (voice of Samuel L. Jackson) must find a way to work together again—which is easier said than done, even when they're all Incredible.