Theme Park Bits - Loads Of Concept Art, Shanghai's 'Toy Story' Land Opening Date, Chris Hemsworth At Disneyland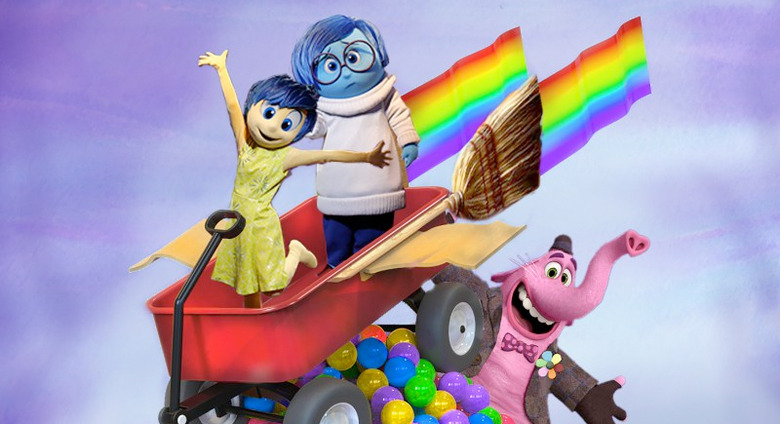 In this edition of Theme Park Bits:
See concept art of new Pixar parade floats and the Disney Skyliner Transportation System.
Take a Christmas peek inside the Wizarding World of Harry Potter at Universal Hollywood.
Shanghai Disneyland has issued the opening date for its Toy Story Land.
Find out why Chris Hemsworth was at Disneyland this week.
Marvel continues to beef up its presence at theme parks everywhere.
And more!
First up this week: a number of new Disney announcements. Disney Parks Blog is in the midst of counting down the 12 Days of Disney Parks Christmas with a series of "daily updates on exciting new offerings coming to Walt Disney Parks & Resorts in 2018 and beyond." This series will run from December 5 through December 16.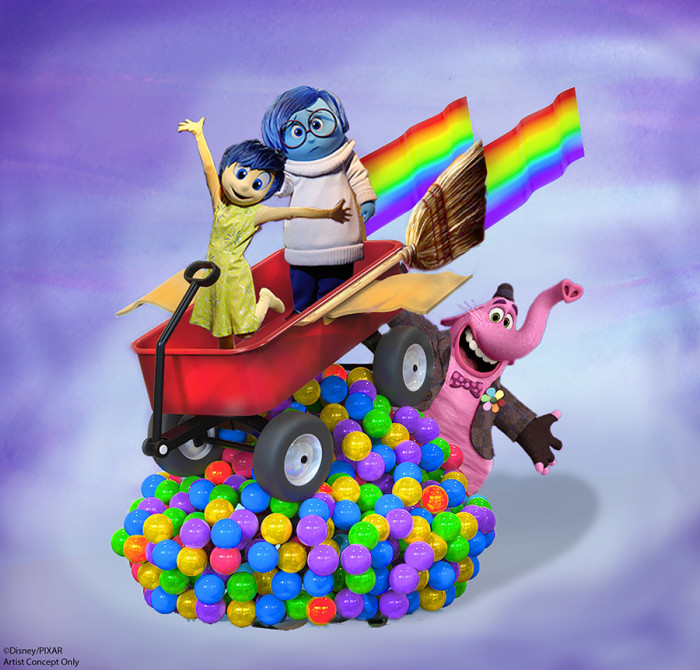 On December 5, the blog unveiled concept art for three new floats that are coming to the Pixar Play Parade as part of Disneyland Resort's Pixar Fest celebration, which begins April 13. The floats depict the Pixar Ball and Lamp, characters from Up, and characters from Inside Out.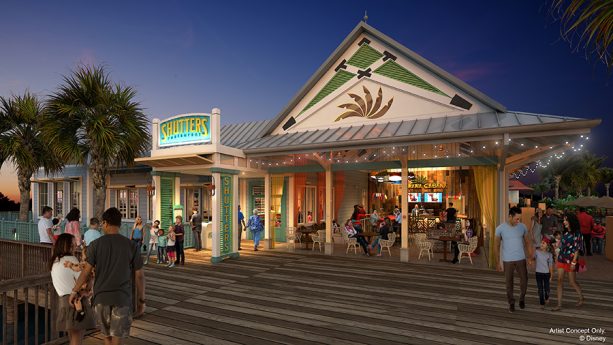 On December 6, the blog revealed transformation details for Disney's Caribbean Beach Resort in Florida. On December 7, it announced that the Disney California Food & Wine Festival is expanding to six weeks in 2018.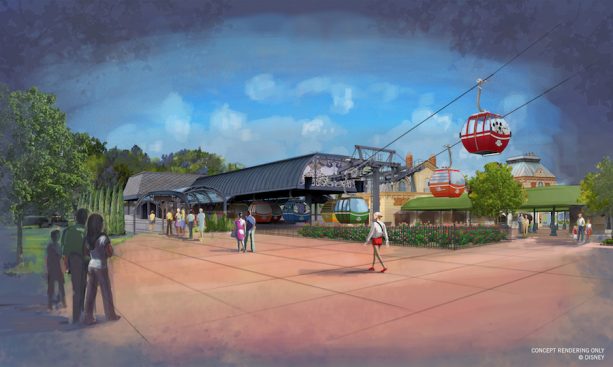 Finally, on December 8, the blog shared new images of the Disney Skyliner Transportation System, which will give resort guests "a rare bird's-eye view of World Showcase" and an aerial perspective of iconic attractions like The Twilight Zone Tower of Terror as they travel from designated Disney hotels (including the aforementioned Caribbean Beach Resort) to Epcot and Disney's Hollywood Studios.
Junior reporter Lindalee Rose is on the scene this week for Christmas at the Wizarding World of Harry Potter in Universal Studios Hollywood. Over at Universal CityWalk Hollywood, meanwhile, the Saddle Ranch Chop House is set to close.
.@TheEdisonFLA announces Grand Opening Gala for New Year's Eve at @DisneySprings, tickets on sale now https://t.co/9o1xRJ7uzy pic.twitter.com/2YlSQHDUbN

— Inside the Magic (@InsideTheMagic) December 8, 2017


Inside the Magic reports that the Edison, a steampunk-themed restaurant and bar coming to Disney Springs, will be adults-only after 10 pm. The site also has details on how this venue and a trio of Italian restaurants near it will fit into the fictional town history for Disney Springs.
Will Disneyland's Dumbo ride be getting a queue that is entirely wheelchair-accessible and shaded?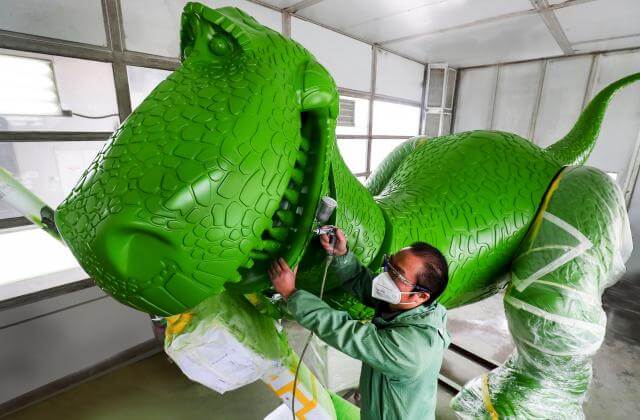 Next year sees the opening of two Toy Story Lands, one at Shanghai Disneyland, the other at Disney's Hollywood Studios in Florida. It looks like Shanghai's is set to open first: the official date, via Disney and more and TDR Explorer, is April 26, 2018. The addition of this seventh themed land marks the first expansion for Shanghai Disneyland since the park's opening in June of last year.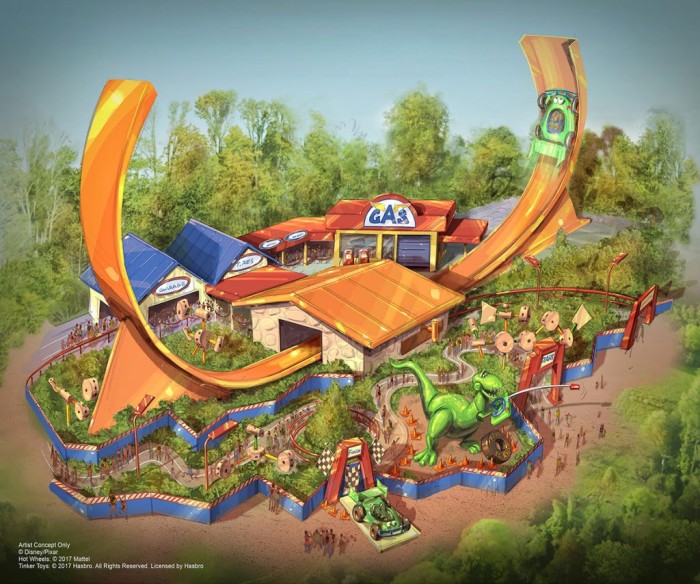 As construction rolls along on attractions like Slinky Dog Spin, Rex's Racer, and Woody's Round-Up, Shanghai Disney Resort has released concept art of the land. The world's only Toy-Story-themed hotel is already in operation at the resort, and based on what I've heard from people who have made recent trips to the park, it sounds like Shanghai Disneyland has really cleaned up its act, eliminating the scourge of Fastpass scalpers and fake merchandise sellers and prohibiting outside food and drink to keep trash from piling up.
If you missed Disneyland's Candlelight Ceremony and Processional with guest narrator Chris Hemsworth this weekend, Doug has a recap and full video: https://t.co/vOBiAkXmOM pic.twitter.com/5sIe7s0Ytb

— LaughingPlace.com (@laughing_place) December 4, 2017
Marvel is everywhere these days. For proof-positive, look no further than Disneyland Park in California, where the mighty Thor himself, Chris Hemsworth, unveiled himself as the surprise narrator for the park's Candlelight Ceremony and Processional this week. Is there ever such a thing as too much Marvel?
Apparently not. Since Disney and Universal currently hold a kind of "messy joint custody" of the rights to Marvel characters for use within theme park attractions, theme parkgoers are in the unique position of being able to see some of the same characters at both Disney and Universal Studios parks around the world. You can even meet them on cruises like the Marvel Day at Sea.
.@Marvel Character Dinner announced by @UniversalORL, superhero dining begins Dec 7 https://t.co/weiEx16jxv pic.twitter.com/uc8qPIIKZB

— Inside the Magic (@InsideTheMagic) December 1, 2017
The Amazing Adventures of Spider-Man has been called "one of the best amusement rides in the world," and as of December 7, there is now a new Marvel Character Dinner joining it at Universal's Islands of Adventure. The dinner is held at Cafe 4, a restaurant whose fictional setting is on the ground floor of the Baxter Building, the headquarters of the Fantastic Four.
Marvel Studios President Kevin Feige is "Eager" to Have 'X-Men' in the MCU https://t.co/uHxmszJcdi pic.twitter.com/hXJBF0Gee0

— /Film (@slashfilm) December 7, 2017
Disney has its fingers in a lot of pies. It also owns Star Wars, of course. Maybe someday soon it will even own 21st Century Fox—at which point it will be one step closer to achieving total world domination, even as it plies us with the possibility of X-Men and Fantastic Four characters in the Marvel Cinematic Universe.
If Disney Buys Fox: The Pros and Cons of the Potential Acquisition https://t.co/wGu8LKZbrl pic.twitter.com/ACpxnG8vVc

— /Film (@slashfilm) December 6, 2017
As our own Peter Sciretta notes in the above-linked article, Disney would finally own full rights to Star Wars: A New Hope if it acquired Fox. It's probably best not to hold your breath waiting for the original theatrical cut of that movie and its first two sequels; but if you are so inclined, you can sail away from any lingering sorrows over the Special Editions by booking a cruise on the Disney Fantasy for Star Wars Day at Sea. As Disney Parks Blog notes, this experience just got a whole lot more kid-friendly, with the ship's Bibbidi Bobbidi Boutique offering "out-of-this-galaxy makeovers."
Here are some new ways you can really let your inner Jedi shine during #StarWars Galactic Nights at Disney's Hollywood Studios: https://t.co/dqOeGHd7Sl pic.twitter.com/YTCCZs0brX

— Disney Parks (@DisneyParks) December 7, 2017
One of the new things coming to the Downtown Disney District in early 2018 is a groundbreaking VR experience called Star Wars: Secrets of the Empire.
In addition, there's still time to get tickets for Star Wars Galactic Nights at Disney's Hollywood Studios on December 16. Makeovers are also available at this event, as is merchandise aplenty. Before you blow all your money on merch, however, ask yourself this: how quickly do you get bored with things? Are you the type of person who can still derive pleasure from the old Admiral Ackbar meme? If so, buy away.