Disney Agreed To Rian Johnson's Star Wars Trilogy Without Being Pitched A Story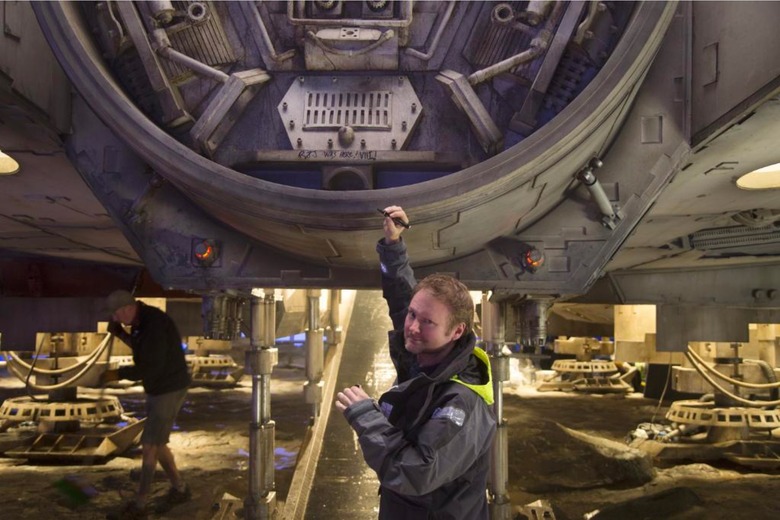 During my conversation with Star Wars: The Last Jedi writer/director Rian Johnson at the film's junket a few weeks back, I asked him why he decided not to come back for Star Wars: Episode 9 and he shared the story of how his new Star Wars trilogy came about. You might be surprised to learn that Disney and Lucasfilm committed to his new trilogy without a story in place.

You're doing The Last Jedi, but you're not doing the next film in the Skywalker saga. What was the decision?
It was never even really a decision.  That's always just the way it was.  It was always just the plan for me to do this and then hand it off to the next filmmaker, whoever that was gonna be.  So yeah.
I know you can't talk about this new Star Wars trilogy that's been formally announced...
There's not much to talk about, honestly.  I'm just at the beginning of the beginning of it.
The one question I have that I think you can probably answer without revealing anything that you don't want to reveal is how did that come about?  Did you have a story idea and then pitch it to [Lucasfilm President] Kathleen Kennedy? 
No.  It came about because we were getting to the end of making this and again, I knew I wasn't doing the next one.  And I had had a really good time not just making this movie, but working with Kathy and also working with Disney, working with Bob Iger, Alan Horn, and Alan Berg.  And we just had just a really good experience.  And we were all...it was like last week of senior year.  We were cleaning out our lockers.  And all getting kind of sad.  And saying, how do we keep working together?  And that I threw out, I said, the most interesting thing to me would be a new trilogy, one story told over three movies.  Go new places, meet new folks, come up with a new story to tell in the Star Wars universe.  The sky's the limit.  That sounds thrilling.  And they really responded to that.  So we're off, yeah.
So they gave it a go ahead with no specific story idea? 
Yeah, that was it.  That was the pitch.
***
Star Wars: The Last Jedi hits theaters this Friday, December 15, 2018. Read our rave review here and a spoiler-free extended review here.