Jeffrey Tambor May Not Quit 'Transparent' After All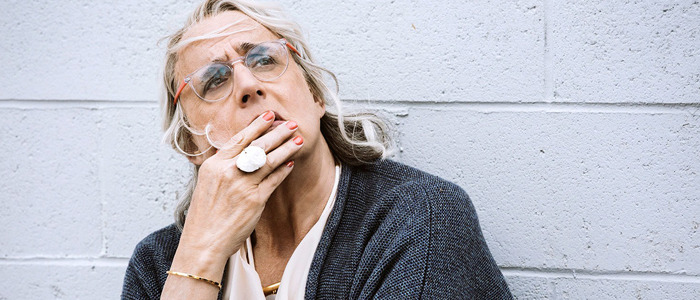 Early last month, actor Jeffrey Tambor, the star of Arrested Development and Amazon's Transparent, was accused of repeatedly engaging in inappropriate behavior with his former assistant Van Barnes, as well as Transparent co-star Trace Lysette – both of whom happen to be trans women. By the end of the month, Tambor had released a statement loosely apologizing for his actions, and that statement also included what many took to be a resignation from the series: "Given the politicized atmosphere that seems to have afflicted our set," he said, "I don't see how I can return to Transparent."
But apparently, that statement was premature because now The New York Times reports that Tambor has not quit the series.
Amazon, the streaming home of Transparent, launched an investigation into Barnes and Lysette's sexual misconduct claims, which is still ongoing; none of the findings of that investigation have been revealed at the time of this writing. At the time the allegations were made, Tambor vehemently denied them, referring to them as "baseless." But one of the show's writers and producers publicly supported the accusers, and eventually, Tambor released the statement referenced above. In the statement, he also said he was "deeply sorry if any action of mine was ever misinterpreted by anyone as being sexually aggressive, but the idea that I would deliberately harass anyone is simply and utterly untrue."
Now a spokesman for Tambor has clarified the actor's employment stance to The New York Times:
"What he said was that given the toxic atmosphere and the politicization on the set, it's very hard for him to see how he can possibly return. But no final decision for next year has been made, either by Jeffrey or by Amazon."
Tambor has won two Emmys and a Golden Globe for his portrayal of Maura Pfefferman on Jill Soloway's comedy/drama series.
The fifth season of Transparent hangs in the balance as the writers await the results of Amazon's investigation. But here's the thing: there were rumors even before all of this came out that the writers were thinking about writing Tambor's character off the series anyway. Deadline reports that before the first claims were made, Tambor's option for season five had not been picked up. Much like what's going on with House of Cards right now, it sounds like there's a clear path forward for the Transparent writers to get rid of their lead actor should that be the direction they choose to go. We'll have to wait and see how this shakes out and what (if any) the legal ramifications might be, but it seems as if Tambor isn't admitting any wrongdoing in this situation. Time, and hopefully the investigation, will tell if that decision is justified.