'Jurassic World: Fallen Kingdom' Reveals New Image And Plot Details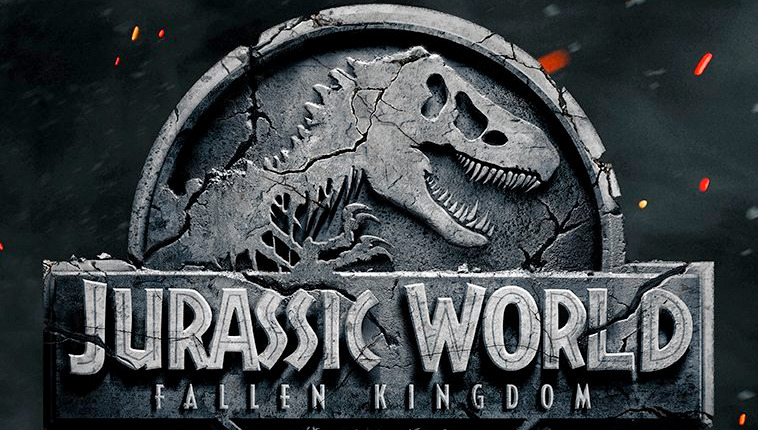 You're already on an island full of rampaging dinosaurs. How do things get any worse? Simple: you add a volcano to the equation.
That's the basic gist of Jurassic World: Fallen Kingdom, the sequel to 2015's Jurassic World. A new image from the film has been unveiled, showing off the new threats surrounding the heroes/dino snacks in the film – how do you run from hungry prehistoric beasts and dodge molten lava?
Entertainment Weekly has the image (which isn't quite a first look since we've already seen footage in a series of trailer teases) and it's a doozy. One one side, you have Bryce Dallas Howard's Claire Dearing and a new character played by The Get Down's Justice Smith. On the other, you have a hungry dinosaur. In the middle, you have giant streams of lava cascading from the ceiling. That's...not a good place to be.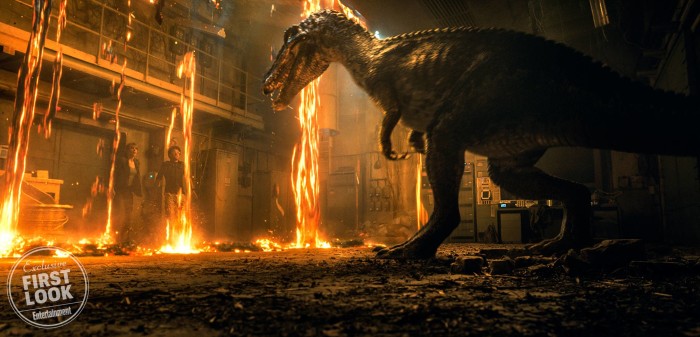 Record scratch. Freeze frame. How did they get here?
As Entertainment Weekly confirms, Fallen Kingdom begins with the revelation that there is a volcano on Isla Nublar that threatens to wipe out all of the dinosaurs that are still running wild after the events of Jurassic World. So what does the world do? Do they stand by and let these beasts go extinct again? Or do they step forward to save them from destruction? Claire, it seems, has decided that the dinos deserve a second chance. As Howard told EW:
"Claire's founded an organization, Dinosaur Protection Group, and they're finding a way to get these dinosaurs off the island. She reaches out to Owen Grady to let him know this is happening."
Owen Grady is the dinosaur handler played by Chris Pratt in Jurassic World, and that statement definitely suggests that the burgeoning relationship between him and Claire has hit a rough patch in the years since we last saw them. It looks like there is trouble in multiple paradises in this movie.
In addition to Pratt and Howard, Smith and Daniella Pineda play members of the Dinosaur Protection Group and Jeff Goldblum returns to the series as Ian Malcolm for the first time in over 20 years. Other cast members include B.D. Wong, Ted Levin, Toby Jones, and James Cromwell.
Jurassic World: Fallen Kingdom is directed by J.A. Bayona, the talented filmmaker behind The Impossible and The Orphanage. Colin Trevorrow, who directed Jurassic World, co-wrote the screenplay with Derek Connolly. The film is scheduled to hit theaters on June 22, 2018. The first trailer is set to arrive on Thursday.