Bryan Singer Responds To His 'Bohemian Rhapsody' Firing As His Production Company Leaves The Fox Lot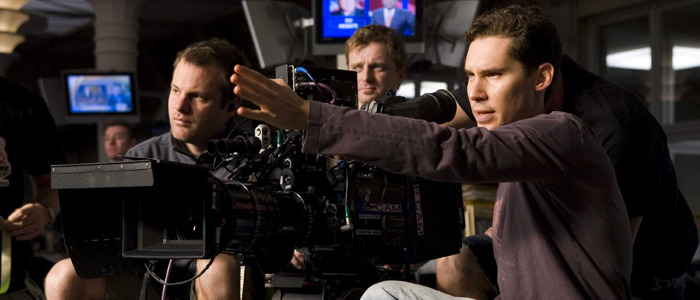 Yesterday, 20th Century Fox fired director Bryan Singer from the Freddie Mercury biopic Bohemian Rhapsody following stories of on-set chaos and the filmmaker abandoning the London set. Now, the X-Men: Apocalypse and Valkyrie director has responded with his side of the story, which arrives just as his production company pulls up stakes at the Fox lot.
Bohemian Rhapsody, which stars Mr. Robot's Rami Malek as legendary Queen frontman Freddie Mercury, only had a few weeks of filming remaining before Singer failed to return to set following the Thanksgiving holiday. Multiple outlets reported that Singer has vanished from his sets in the past, with The Hollywood Reporter even detailing a discussion between Singer and Fox leadership prior to filming where the director was warned about his behavior.
The stories also touched on clashes between Malek and Singer, with their disagreements reportedly escalating into an argument where the director threw an object at the actor. In his official response to his firing (via Deadline), Singer plays down the tension between him and Malek and says that Fox would not grant him leave to visit an ailing parent:
With fewer than three weeks to shoot remaining, I asked Fox for some time off so I could return to the U.S. to deal with pressing health matters concerning one of my parents. This was a very taxing experience, which ultimately took a serious toll on my own health. Unfortunately, the studio was unwilling to accommodate me and terminated my services.  This was not my decision and it was beyond my control. Rumors that my unexpected departure from the film was sparked by a dispute I had with Rami Malek are not true. While, at times, we did have creative differences on set, Rami and I successfully put those differences behind us and continued to work on the film together until just prior to Thanksgiving. I wanted nothing more than to be able to finish this project and help honor the legacy of Freddie Mercury and Queen, but Fox would not permit me to do so because I needed to temporarily put my health, and the health of my loved ones, first.
So we are presented with two stories: one where an irresponsible director with a history of abandoning his sets flakes on a production and leaves a cast, crew and studio in a jam and another where cold-hearted studio brass refused to let a director go home to visit sick family. In either case, the story of Singer's firing becomes more clear – he didn't return to work, the crew struggled without him for days, and he was let go. That much is true. However, new reports from industry trades double down on tales of Singer's tardiness to the set and his frequent no-shows and the the tension it created between all involved (representatives from the Director's Guild of America were even called to set to monitor the situation).
Meanwhile, Singer's production company, Bad Hat Harry, has officially left the Fox lot. Although the company's deal with Fox ended in October, they were granted an extension due to Singer's work on Bohemian Rhapsody. But according to The Hollywood Reporter, the offices have been officially shut down, seemingly closing the book on a long relationship between Singer and Fox. The filmmaker directed a number of films for the studio, including four entries in the X-Men film series, but it's hard to imagine them collaborating again at this point. Hell, it's hard to imagine any studio rushing to work with Singer again.