Cool Stuff: These 'Empire Strikes Back' Winter Jackets Don't Smell Bad On The Outside (Or Inside)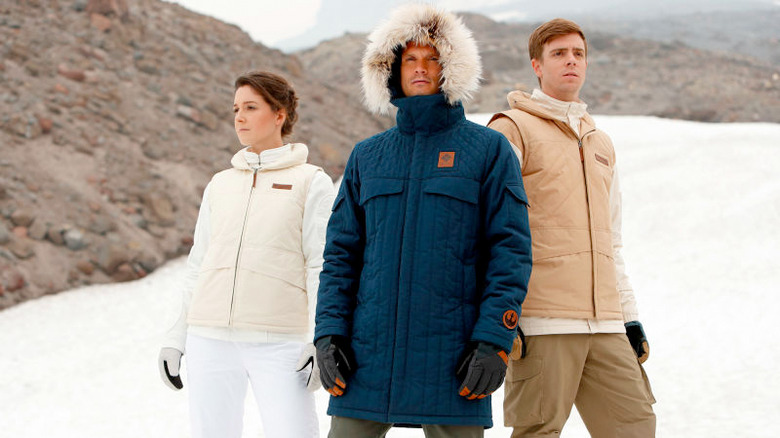 On the ice planet of Hoth from Star Wars: The Empire Strikes Back, the only way to keep warm when you're stranded in the middle of nowhere is to cut open your Tauntaun companion and situate yourself within its innards. Thankfully, the folks at Columbia are doing their best to ensure you won't have to do that when it gets cold this winter.
A new line of The Empire Strikes Back Columbia jackets are being released in a couple days, and they're all inspired by the wardrobes of Luke Skywalker, Han Solo and Leia Organa in the 1980 sequel. Check them out below.
Here's a look at Columbia's Echo Base collection, which actually features two jackets and a parka: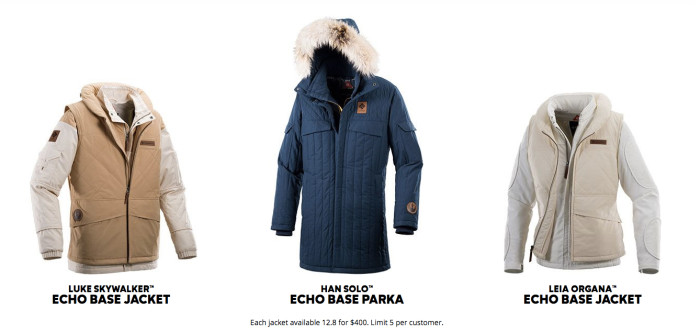 This is about as close you can get to owning an exact replica of the Hoth wardrobes worn by these characters in The Empire Strikes Back without spending thousands of dollars. However, as you can see, each of the jackets will still cost a pretty penny at $400 each. Of course, Columbia jackets are known for being warm as hell, mostly because of that Omni-Heat reflective fabric. I'm not sure that's enough for me to drop $400 on a coat that I only wear a few months out of the year, but that Han Solo jacket does look fantastic.
Plus, each of the jackets has a cool patch inside of them tied to the character on which they are based:
If you're looking to get your hand on these jackets, they go on sale December 8 at 12:01am Eastern Time.