Bryan Singer Fired From Queen Biopic Due To On-Set Drama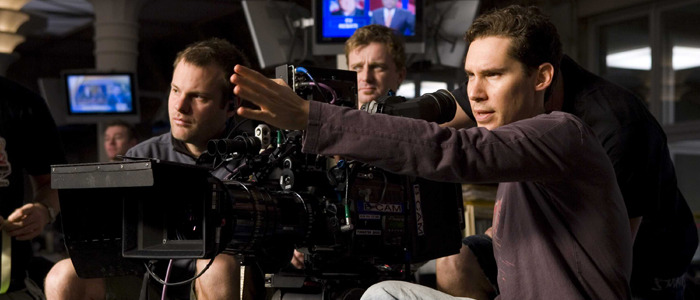 Remember the old days – back in that enchanted time of, oh, about three or four years ago – when hearing about a director getting fired from a movie was something of a rarity in Hollywood? Lucasfilm has practically made it into a common practice since then with people like Josh Trank, Lord and Miller, and Colin Trevorrow famously falling to the wayside of various Star Wars productions, but before that, firing a director was considered a pretty big deal.
Now there's a new non-Star Wars-related firing that's making waves. Bryan Singer, the director of movies like X-Men, The Usual Suspects, and Jack the Giant Slayer, has been fired from Bohemian Rhapsody, 20th Century Fox's Queen biopic that stars Mr. Robot actor Rami Malek as frontman Freddie Mercury. Yep, another one bites the dust.
"Bryan Singer is no longer the director of Bohemian Rhapsody," Fox said in a statement to The Hollywood Reporter. But the reasons why paint a picture of wildly unprofessional behavior.
THR has a detailed breakdown of the behind-the-scenes troubles on the London set of Bohemian Rhapsody, where Singer failed multiple times to actually show up for work. Fox had to shut down production on December 1 because Singer's absences caused a growing rift between the filmmaker and star Rami Malek, who complained to Fox, "charging Singer with not being present on set, unreliability and unprofessionalism." The two had a heated argument which didn't get physical but resulted in Singer throwing something, although the report claims the pair settled their differences and were expected to continue working.
Actor Tom Hollander, who plays Queen manager Jim Beach, actually quit the movie because of Singer's behavior, but was eventually persuaded to return to the production.
Cinematographer Thomas Newton Sigel stepped in and directed a few days' worth of shooting while Singer mysteriously vanished. A representative for Singer blamed the director's absence on "a personal health matter concerning Bryan and his family," but other reports indicate this is something of a pattern for Singer, who has previously vanished from the sets of X-Men: Apocalypse and Superman Returns.
Apparently Singer's reputation was so infamous that Fox Film chairman and CEO Stacey Snider and Fox Film vice chairman and president of production Emma Watts had to warn him before filming began that they "wouldn't tolerate any unprofessional behavior on his part," which doesn't sound like the kind of thing they'd need to say to a grown man being paid handsomely to do a job.
The studio ended up terminating Singer's employment under his pay-or-play contract, which, as far as I understand it, means that Singer was paid in full even though he ended up getting fired. There was a Director's Guild of America representative on Bohemian Rhapsody's set, and since Singer did the bulk of the directing work himself, he'll likely end up getting sole directing credit for the film when all is said and done.
For now, the movie's future is up in the air. There's about two more weeks of filming scheduled, but a replacement director has not been announced yet. We'll be sure to keep you informed as soon as we hear an update about someone else sliding into the director's chair.