Cool Stuff: Dream Of Being A Hero In Rey's Salvaged X-Wing Pilot Helmet Replica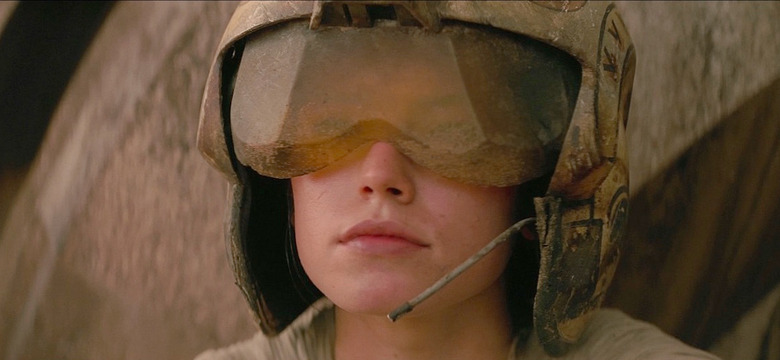 With the exception of discovering her Force abilities, meeting Finn, watching Han Solo die and seeking out Luke Skywalker, perhaps the most character defining moment for Rey in Star Wars: The Force Awakens comes early on in the film while she's on Jakku.
After scavenging for ship parts all day that she can sell to Unkar Plutt's junk shop, Rey (Daisy Ridley) takes the small amount of portions she's earned and heads back to the abandoned AT-AT that she calls home. After preparing her food to eat, she plops down outside the AT-AT and scarfs down her food. And then she does something adorable. She picks up an old, dirty X-Wing pilot helmet and tosses it on as she gazes at a ship leaving the planet. Now you can dream of leaving home just like Rey with your own X-Wing pilot helmet replica.
Here's the Rey X-Wing pilot helmet replica that you can pick up right now at ThinkGeek for $350: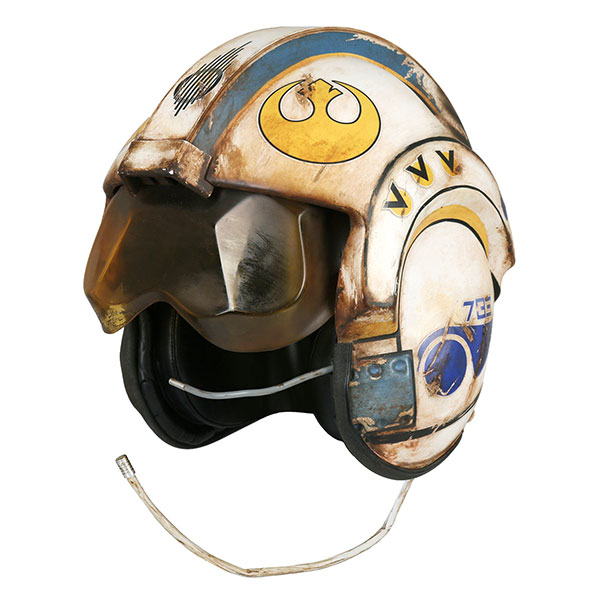 Here's everything you need to know about this item:
The helmet is assembled and ready to wear with weathered finish and Tierfon Yellow Aces markings.
The helmet was digitally scanned for exacting reproduction.
The outer shell is made of ABS plastic and painted to duplicate the look of the original asset.
Helmet interior is fully lined for a finished appearance including dual comlink booms and earcup cushions.
Helmet size adjustment system ensures a comfortable and secure fit. Please note that most ANOVOS helmets fit up to a size 8 US hat size.
The item was made by expert prop replica manufacturer Anovos, but it appears to be unavailable on their own website. We're not sure why that's the case, but ThinkGeek just recently listed this item, so maybe it's just not officially for sale through Anovos yet for some reason.
This is meant to be a collectible rather than a toy, but who's going to stop you or your kids from throwing on this helmet while you snack on your own portions from the comfort of your home?