Star Wars Bits: Daisy Ridley Kills It On The 'Last Jedi' Press Tour, Behind-The-Scenes Images, And New BB-Unit Droids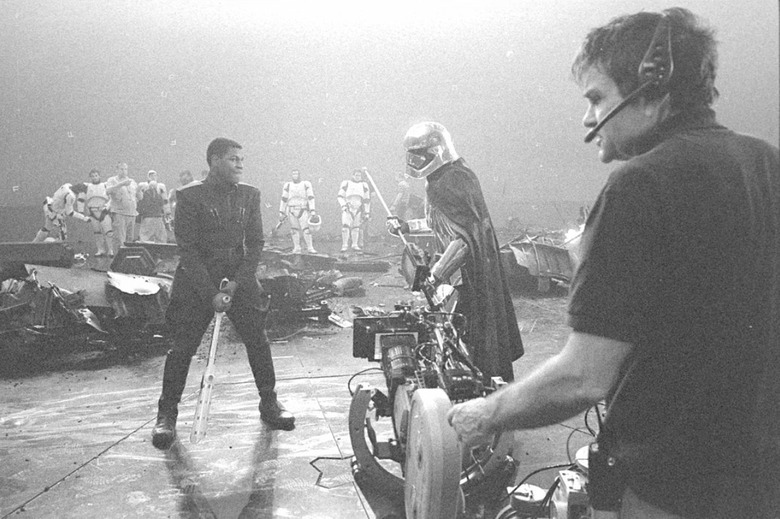 In this edition of Star Wars Bits:
Daisy Ridley is charming AF on the Star Wars: The Last Jedi press tour.
Kelly Marie Tran is also charming AF on the Star Wars: The Last Jedi press tour.
New character posters are red all over...
Rian Johnson shares a number of behind-the-scenes photos.
And more!
Ever wondered what happened to Two Tubes and his partisan rebels after Rogue One? If the answer is yes, then this rad video from Star Wars Explained recapping the reappearance of Two Tubes in the ongoing Star Wars comics is a must-watch. This handy short is a must for canon hounds.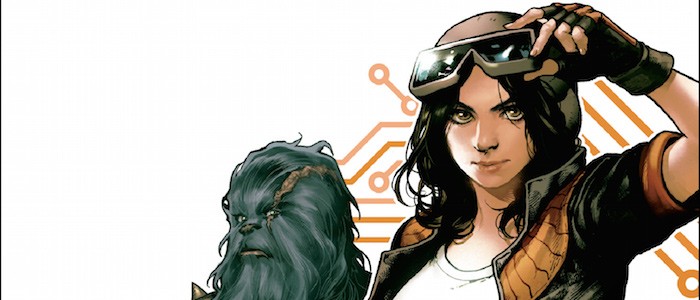 Speaking of those rad Star Wars comics, CBR had a great interview with Doctor Aphra writers Si Spurrier and Kieron Gillen where they revealed the addition of some very cool new droids to Star Wars canon.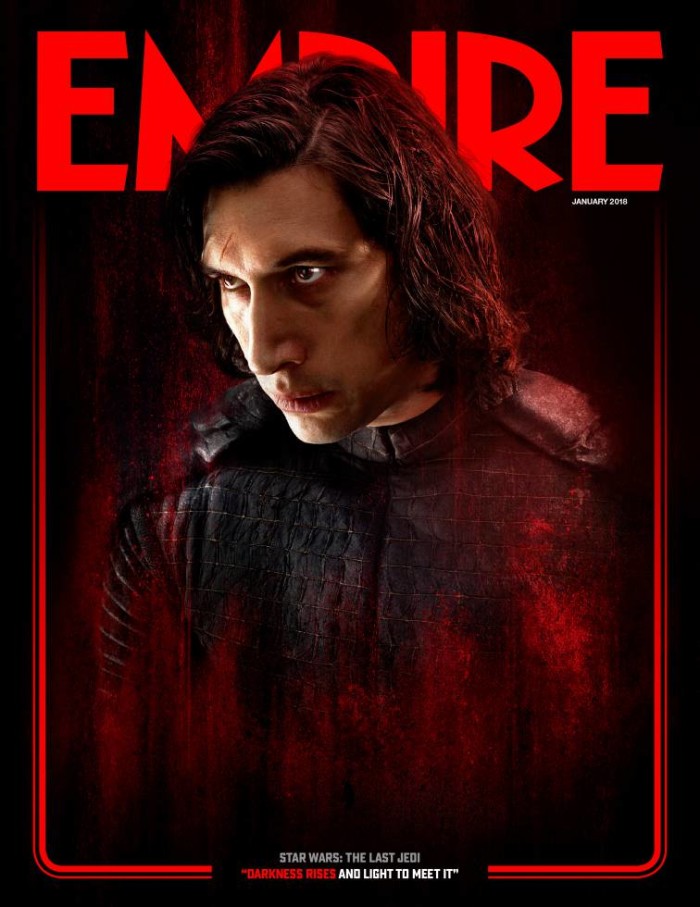 Oh look! Empire magazine has got some nifty new Dark/Light newsstand covers for their upcoming Last Jedi issue. Featuring everyone's favorite maybe siblings, maybe cousins, maybe weird future Gray jedi analogs Kylo and Rey, these covers are very exciting. But where the heck are Rose and Finn?
In case you don't get enough Rian Johnson on social media, you can now rest assured that there will be a cheeky Rian Johnson audio commentary for The Last Jedi,, as he teased on his Instagram this week.
Daisy Ridley has been killing it on the press tour this week with a whole bunch of treats for fans, but this GMA appearance is especially exciting as she expertly dodged questions about The Last Jedi and hinted that the film's take on Dark and Light may be a little of a GRAY area. She's also wearing a grey suit guys...GUYS....GUYSSSSSS.
.@silentpolaroids #RianJohnson pic.twitter.com/HK8ZjI8Ip7

— Star Wars | #TheBadBatch now streaming on Disney+ (@starwars) November 28, 2017
Rian Johnson was causing chaos again on twitter with a live Q&A on the day that the new Last Jedi emojis dropped. He taunted #Porgnation, revealed he loved porgs, and, in this video, described TLJ in three words. Basically, it was a normal day in the life of the new king of Star Wars.
Johnson also treated fans to some lovely behind-the-scenes photos, including this candid shot of Finn battling Phasma.
Oh, it's Luke Skywalker! The chosen one! He's alive!! He's in a cave!!! Is this the cave where he tells Rey the Jedi "must end"? It sure looks like it to us.
also: Finn/Rose, Finn/Phasma pic.twitter.com/FxQTYphkGv

— heath (he/him) (@heathdwilliams) November 28, 2017
We also got a glimpse at Rose and Finn during Johnson's little sharing session and, as always, they are looking ready to save a whole bunch of galaxies.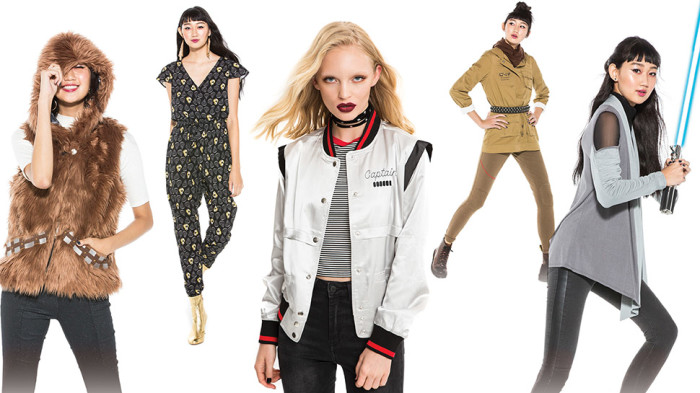 Nerdist got an exclusive look at Her Universe's super cool new The Last Jedi range, including a BB-8 body suit, a Rose Tico jacket, and a super stylish Captain Phasma coat. If you want to casual cosplay your way through the holidays, these are the licensed clothes you're looking for.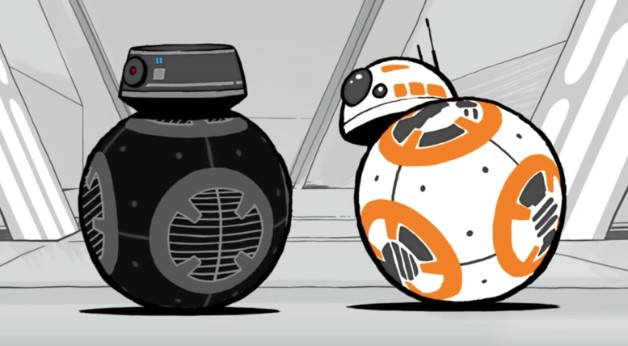 Looks like BB-8's evil analog BB-9 will be playing a bigger role than some had expected in The Last Jedi, with Entertainment Weekly revealing that the pair will meet! Ahem: "There's a lovely moment between BB-8 and BB-9E, which tells that sort of parallel story of Vader and Luke." We're here for all the emotional droid moments.
We're one step closer to Star Wars: Galaxy's Edge at Disneyland as the cast and crew of the theme park signed a girder to celebrate a construction milestone.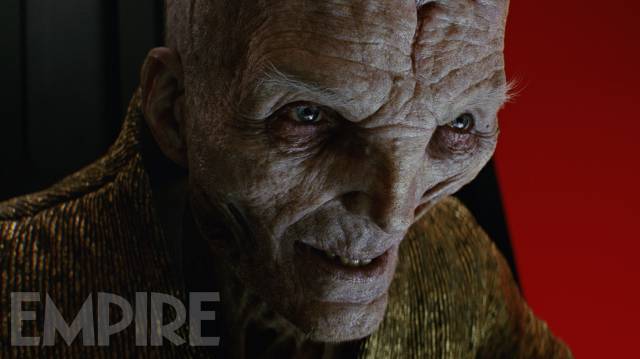 Empire magazine had a couple of brand new tidbits for Dark side fans this month, with a new picture of Supreme Leader Snoke that looks decidely different to his hologram visage as seen in The Force Awakens. Snoke's real-life counterpart Andy Serkis also promised that his villain is even "darker than Palpatine" and those are some big shoes to fill.
Will Supreme Leader Snoke use a Lightsaber in the The Last Jedi? That's a question that you might not have asked yourself. The history of CG Star Wars characters using sabers isn't great, after all. But in case you were wondering, Star Wars Explained has you covered.
Kelly Marie Tran, our beloved Rose Tico, fangirl turned Star Wars superstar, was interviewed by The Star Wars Show this week and showed off her outrageous trivia skills.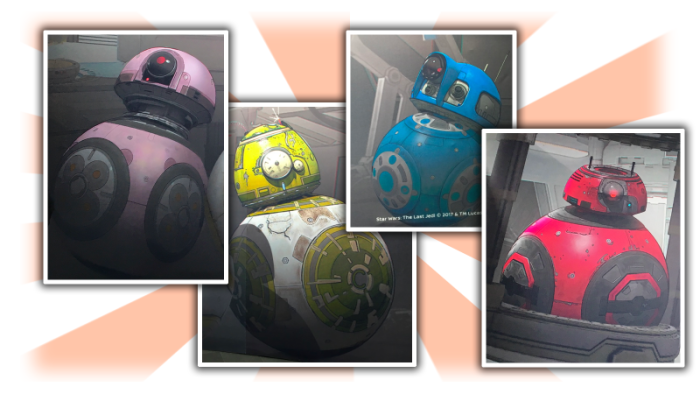 Someone at Nissan might be in trouble after a trade show stall revealed FOUR new BB units. The adorable robots come in a bunch of cute pastel colors and we are hoping that they'll be gracing our screens on December 15.
Mark Hamill was being as charming as ever during a recent GMA interview where he staked his support for Sebastian Stan to play him if they ever decide to do a young Luke movie. We can always count on Hamill to bring memes to life. We truly don't deserve him.
New poster alert! As we get ever closer to the release of The Last Jedi, it's looking more and more like the color red will be playing a big part as these luxurious international posters – which seem to be an extension of the D23 character posters – showcase.