Star Wars Bits: Han Solo Grows A Beard, Luke And Leia Reunite, And Rogue One Gets The Graphic Novel Treatment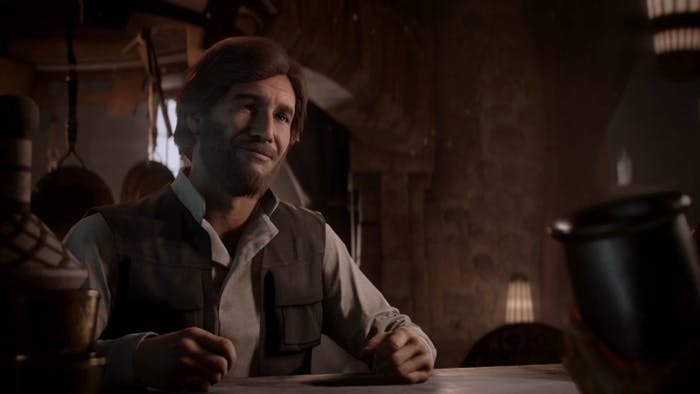 In this edition of Star Wars Bits:
Star Wars: The Last Jedi gets an MPAA rating
Another theory about Rey's parents is (sort of) debunked
A 29-foot Millennium Falcon parks on a family's roof
Mark Hamill makes a plea for secrecy
And much more!
In one of the more shocking developments from Star Wars: Battlefront II, Han Solo grows a beard! Head over to Inverse for additional images of Han's questionable facial hair decisions. Hey, who you calling scruffy looking?
Rian Johnson and producer Ram Bergman held a press conference in Paris to promote the release of The Last Jedi. They reveal some interesting tidbits about the production process, including a slight script change Johnson requested from J.J. Abrams in The Force Awakens. Check out the above video from Planète Star Wars for some highlights.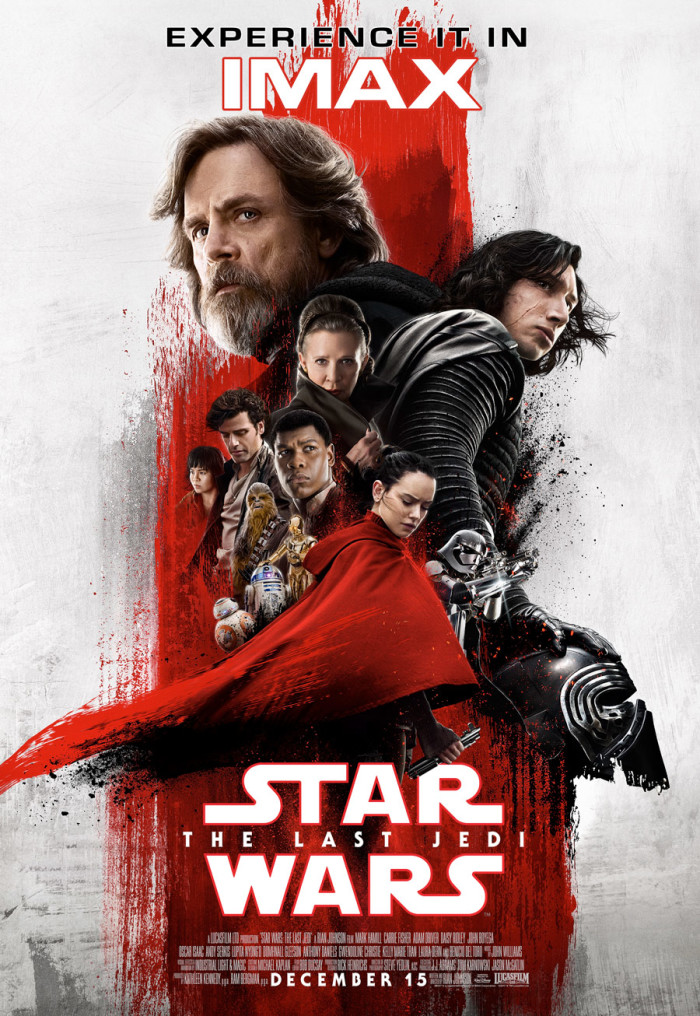 Call your babysitters – The Last Jedi has been rated PG-13 by the MPAA, like The Force Awakens before it. But Rian Johnson assures fans that the sequences of sci-fi action and violence that merit the PG-13 rating are no more intense than anything in the original trilogy or the prequel trilogy. So, immolation and mass murder of children are still fair game.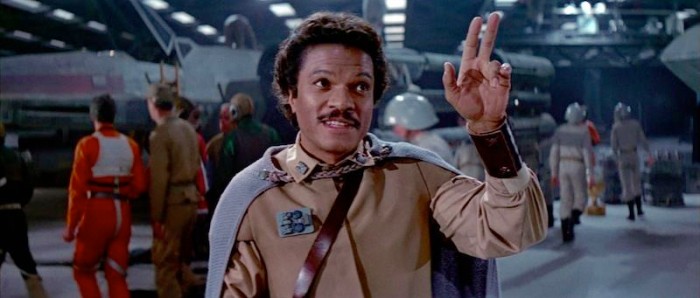 According to EW, no, Lando Calrissian will not be in The Last Jedi, so stop asking and leave him to his reformed lifestyle in peace, thank you very much.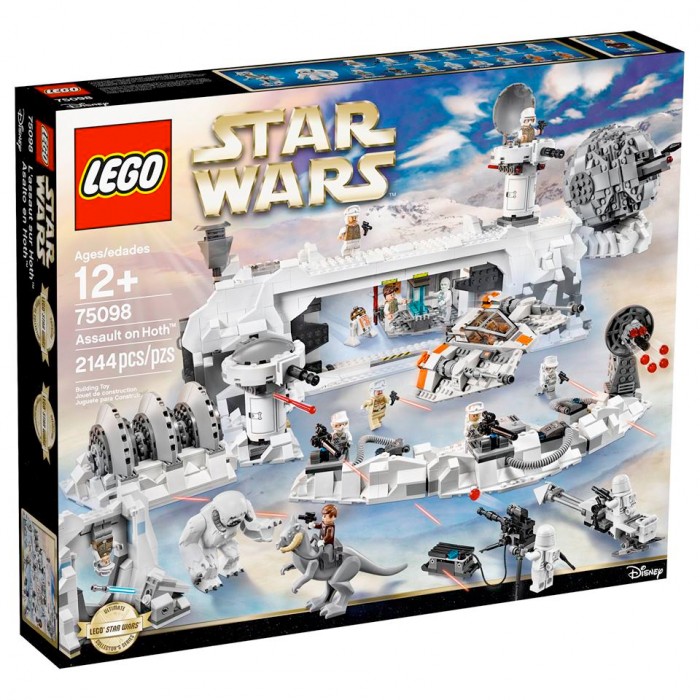 Brick Fanatics has the intel on new LEGO sets from The Last Jedi, including the "Ahch-To Island Training" set complete with a grizzled Luke Skywalker and a Porg. The Force sold separately.
According to Star Wars Explained, Rey is definitely maybe probably not the daughter of Del Meeko and Iden Versio in Battlefront II, a theory that fans of the game have been floating around since it came out. Check out the video above for a more detailed breakdown.
A Japanese teaser trailer for The Last Jedi includes an intriguing new shot of Rey stretching out her arm to (ostensibly) use the Force, and she certainly doesn't look happy. You wouldn't like her when she's angry...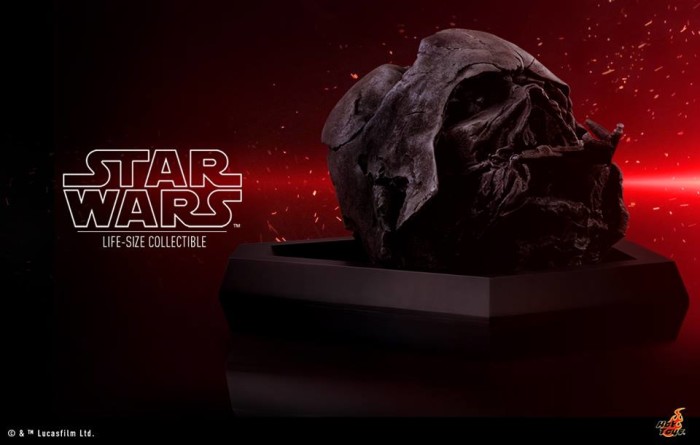 Hot Toys has unveiled a life-size collectible edition of Darth Vader's burned helmet from The Force Awakens. The replica will soon be available for pre-order, so that you, too, can finish what Darth Vader started.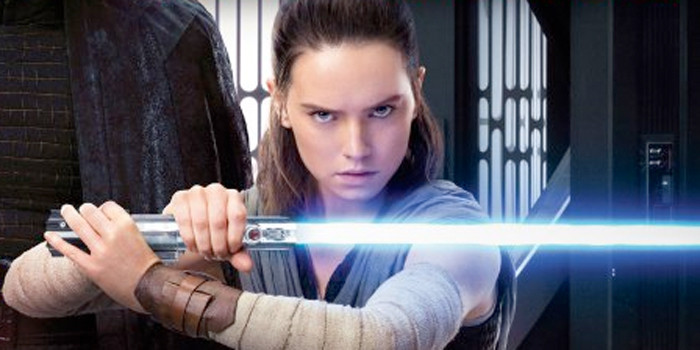 Variety reports that The Last Jedi will close out the upcoming Dubai International Film Festival (Dec. 6 – 13). The festival will play host to over 140 titles, including Arabic language films and international blockbusters like Star Wars.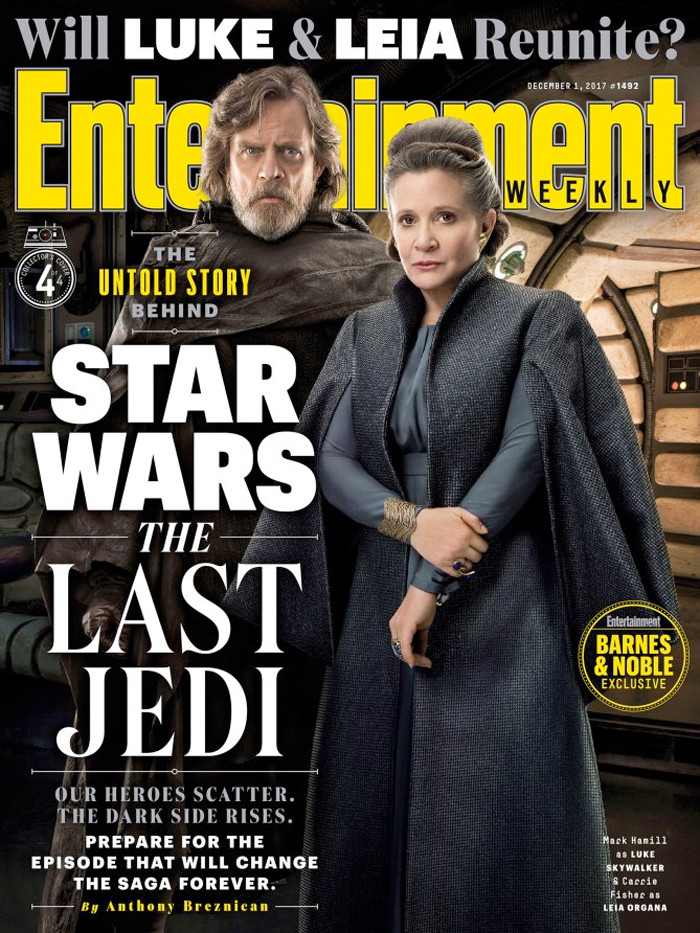 Anthony Breznican's extensive Star Wars coverage for EW culminates with this fabulous article teasing the long-awaited reunion between Luke and Leia. Might want to start stocking up on tissues.
Take a break from your own frenzied holiday decorating to gawk at this 29-foot long Millennium Falcon parked on one family's roof in a San Francisco suburb. Make Magazine interviewed the family and provides a closer look at how the project came to fruition. (Unfortunately Yoda was unavailable, so they had to lift the Falcon onto the roof using a crane.)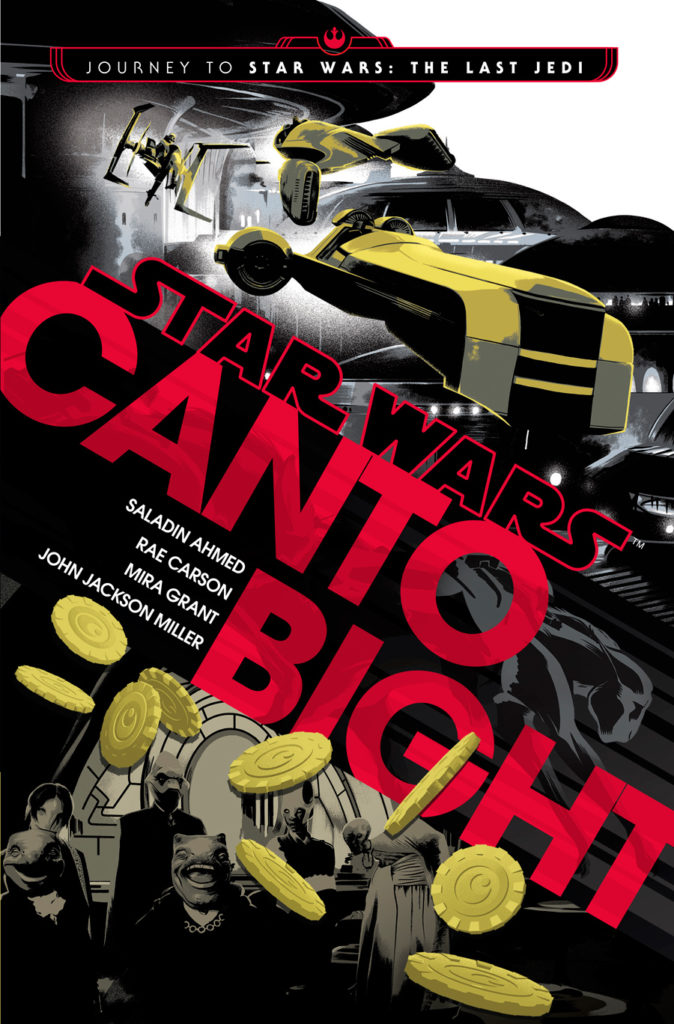 The upcoming Star Wars novel Canto Bight highlights several characters from the casino city that features prominently in The Last Jedi. StarWars.com has released an exclusive audiobook excerpt from Rae Carson's story "Hear Nothing, See Nothing, Say Nothing," providing us with a scintillating look at the opulent luxury of the titular locale.
The 4th card in the Topps Star Wars Countdown to Episode 8 is available, but for only 24 hours! Get it here https://t.co/yWG8aFUEhj pic.twitter.com/Kt68CoRaRL

— Topps (@Topps) November 24, 2017
Topps has revealed four new images from The Last Jedi on their recently released trading cards, including this glimpse at the Canto Bight police force interrogating a citizen. The rest can be seen at Star Wars Underworld.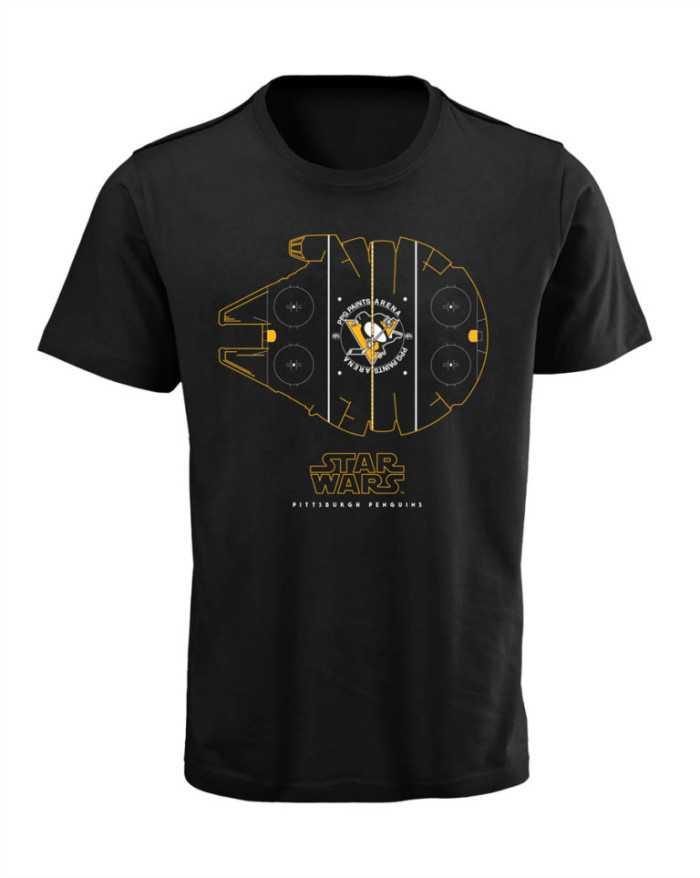 StarWars.com announced an all-star lineup of NHL and NBA teams that are participating in Star Wars theme nights at their respective arenas.  Check out the site for a full list of participating teams and dates, and get pumped for some awesome free swag. Yay sports!
In an impressive display of multitasking talent that us plebeians can only dream of achieving, Daisy Ridley gave an interview to Elle UK while also assembling (okay, attempting to assemble) a Millennium Falcon LEGO set. In the video, Ridley talks about being assertive about her character, her status as a "chegan," and what kind of lightsaber she'd want to have.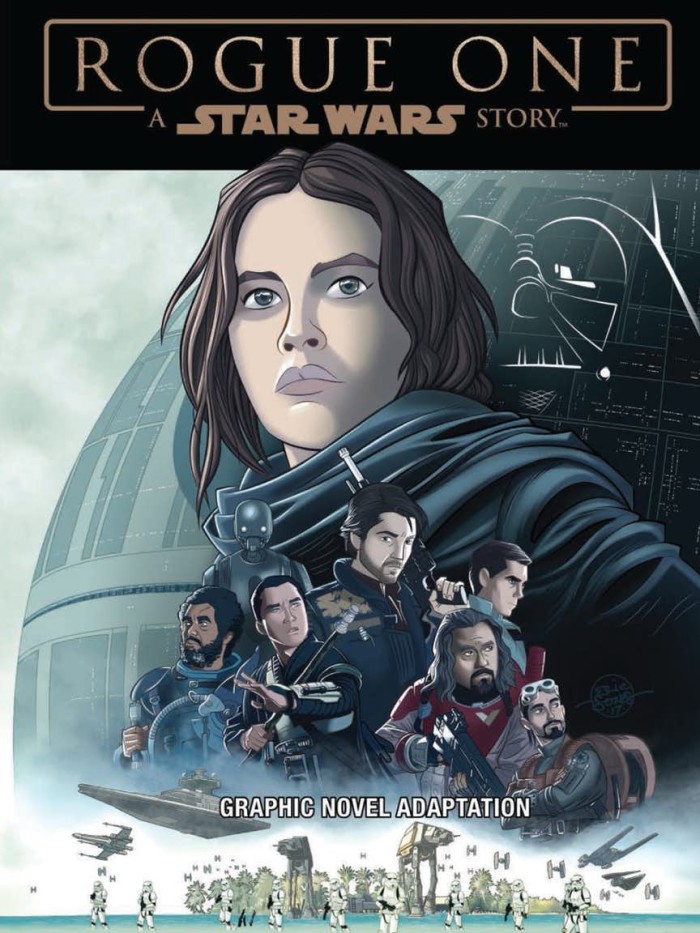 CBR.com posted an exclusive peak at the graphic novel adaptation of Rogue One, which will be released on December 12 by IDW. Check out the site for a look at the first few pages of the graphic novel, featuring distinctive Disney animation style illustrations.
Regal Robot, a company that designs and produces Star Wars furniture and decor, opened its doors to Tested for a tour around the workshop. In the video above, Regal Robot founder Tom Spina goes through the extensive process of designing, 3D-printing, molding, and painting these one-of-a-kind artifacts, all of which are officially on my personal wishlist, just in case you were wondering.
p.s.: If you're up late and wanting to spend thousands of dollars: https://t.co/y7w5nc55bv pic.twitter.com/zv72sBbqUa

— Brandon Bird (@Brandon_Bird) November 27, 2017
Speaking of things I can't afford, Los Angeles artist Brandon Bird is selling his original "Shadows '96" oil painting, depicting characters from the Shadows of the Empire multimedia extravaganza, now relegated to the EU. The unique piece can be found here, on Bird's website.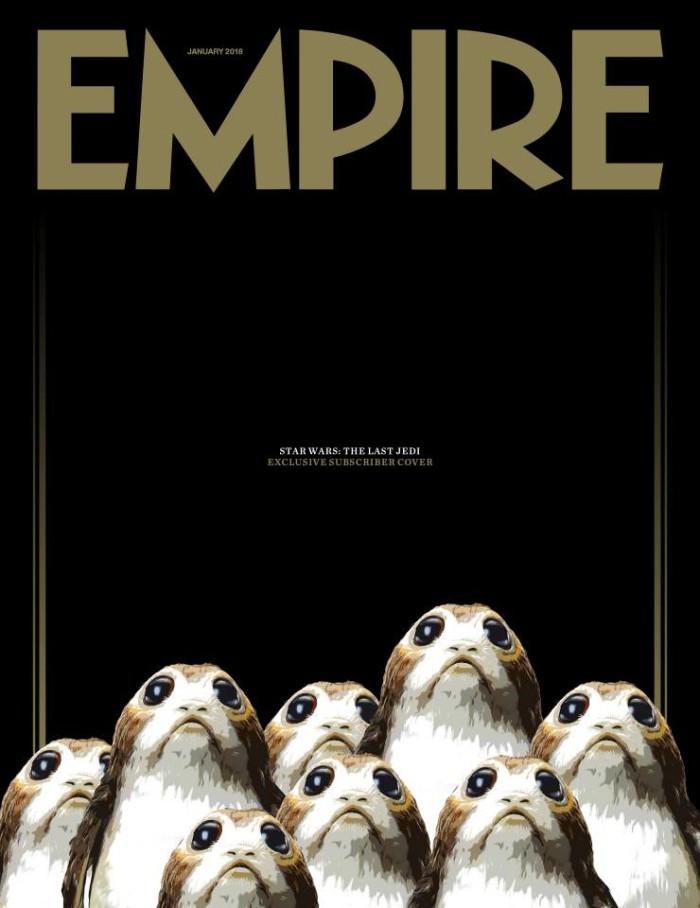 Empire Magazine is back with another Star Wars saga collectible. The January issue of the magazine will feature a whole host of interviews and behind-the-scenes images from the upcoming film and from Star Wars films past. Unfortunately for the masses, this porgtastic cover is offered to Empire subscribers only.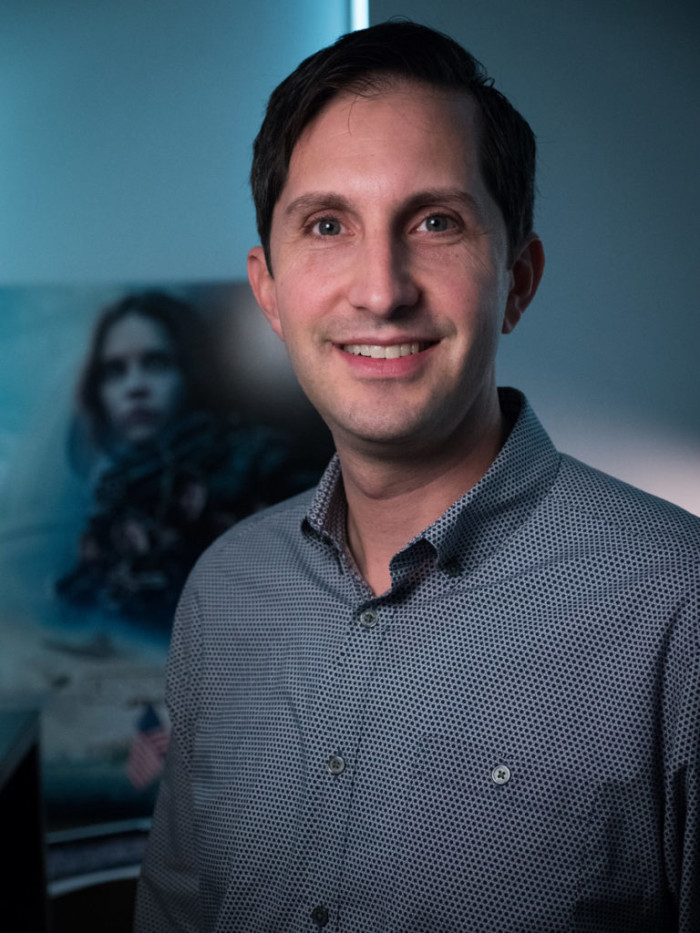 StarWars.com has a fun interview with ILM's David Weitzberg, who is lucky enough to be tasked with the responsibility of "blowing stuff up on computers." Weitzberg started working at ILM as a CGI technician back in 1996, and he received a well-deserved Visual Effects Society nomination for the bombastic opening sequence in Revenge of the Sith. Read the full interview over at the link above.
The #WaitForVIII is nearly over! Let me take this opportunity to personally ask you to keep all that happens in #TheLastJedi a secret for as long as is humanly possible. Thanking you ALL in advance, ❤️- mh #LooseLipsSinkStarships pic.twitter.com/LAkhSMVI0N

— Mark Hamill (@HamillHimself) November 24, 2017
Luke Skywalker himself is imploring fans to keep the secrets when it comes to spoilers for The Last Jedi. Do or do not, there is no try!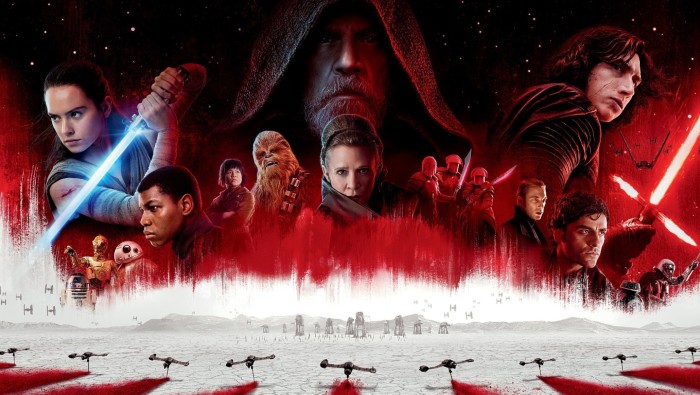 In a rather dismal year for the box office, The Last Jedi is projected to bring in at least $200 million domestically over opening weekend. MovieWeb has the details on how the latest Star Wars installment will hopefully leave stock prices for theater chains off on a high note.
Fire up your hyperdrives, Solo: A Star Wars Story teaser posters are already adorning theaters!