Director Robert Rodriguez Is Going Low-Budget Again With His Next Film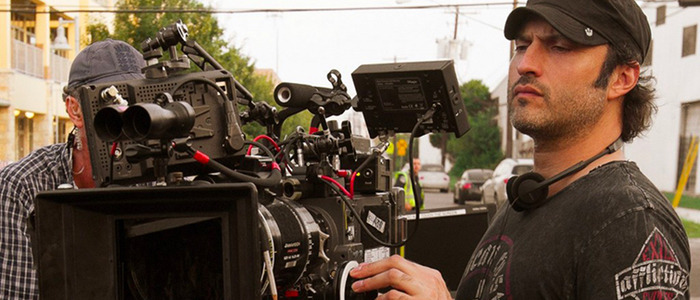 Robert Rodriguez launched his career with the ultra low-budget film El Mariachi, made for only $7000. Since then, Rodriguez's budgets have substantially risen, but now the Sin City filmmaker is returning to his low-budget roots with his next film. The film will be made as part of the unscripted series Rebel Without a Crew. Details about Robert Rodriguez's new film are below.
Filmmaker Robert Rodriguez is one of the few directors with a place in the Guinness Book of World Records: his debut film El Mariachi holds the record as the lowest-budgeted film ever to gross $1M at the box office. Since making his breakthrough debut El Mariachi in 1992 for a measly $7000, Rodriguez has gone on to make much higher-budgeted films, including The Faculty, From Dusk Till Dawn, Desperado, and Sin City, but the filmmaker has never forgotten his low-budget roots, and has always strived to make his films fast and on the cheap. And now he's taking it a step further, or perhaps more accurately, he's taking a step backwards. Rodriguez will once again attempt to make a film for only $7000.
As Indiewire reports, this is all part of the unscripted series Rebel Without a Crew, which will give aspiring filmmakers the chance to make a film via a contest, similar to Project Greenlight. The contestants, Scarlet Moreno, Alejandro Montoya Marin, Bola Ogun, Bonnie-Kathleen Ryan, and Josh Stifter, will be given the chance to make their own films for $7,000, minus a crew. The contestants will have to write, shoot, and edit their low-budget film within two weeks. To add to the fun, Rodriguez will be participating in the contest himself, making his own two-week, $7000 movie.
"I wanted to re-create my El Mariachi experience with up and coming filmmakers to celebrate the 25th anniversary of the film's release," Rodriguez said when the Rebel Without a Crew show was first announced. "I think the young, tech-savvy go90 audience will appreciate and be inspired by the inside look at the ultralow-budget independent feature filmmaking process. Also, I am a huge fan of animation, and our new series Explosion Jones is cool content you can watch on any device in any location."
When finished, the Rebel Without a Crew series will air on Rodriguez's El Rey network. One assumes the filmmaker will then be releasing his new $7000 film in some capacity, perhaps online, perhaps elsewhere. I wonder what the film will be about. I can't say for certain, but I'm 95% certain it won't be another Spy Kids sequel.