This Week In Trailers: The Greenaway Alphabet, Dark River, Back To The Taj Mahal Hotel, Flamenco, Flamenco, Killing For Love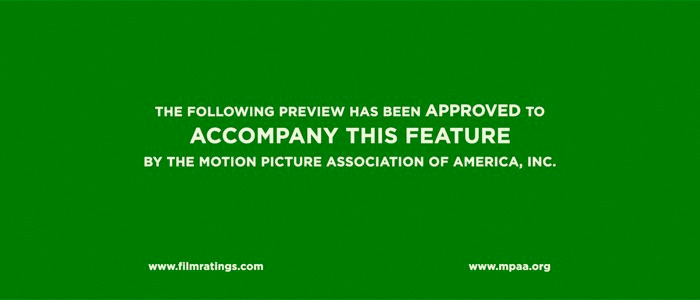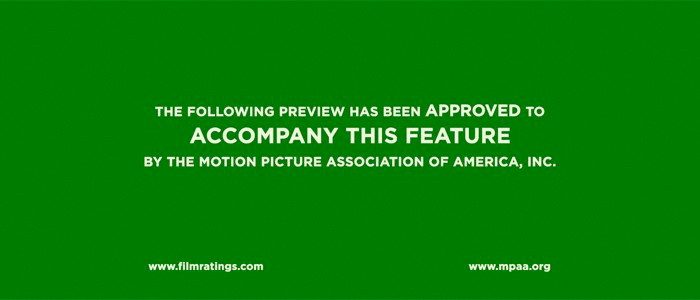 Trailers are an under-appreciated art form insofar that many times they're seen as vehicles for showing footage, explaining films away, or showing their hand about what moviegoers can expect. Foreign, domestic, independent, big budget: What better way to hone your skills as a thoughtful moviegoer than by deconstructing these little pieces of advertising?This week we get our dancing shoes on, get deep with our kids, fight with our siblings, revisit a massacre, and try to impress a girl by taking the fall for murder. Dark River Trailer
We're in for some fun here.
I remember director Clio Bernard's name as the person responsible for 2010's The Arbor. Now, while some may not recognize this movie I would highly suggest you seek it out as it's evocative as much as is it is wonderfully crafted as a cinematic experience. While, I realize, it sounds hoity the proof that it was nominated for a BAFTA, winning for 7 other nominations and nominated 24 times overall, shows just how much an impact that movie made when it was released. To say nothing, as well, for her work with 2013's The Selfish Giant which also received wide acclaim. Now, though, comes something that feels completely different and completely similar. The trailer has to do some heavy visual lifting in not only setting up the narrative but selling a story that feels small, intimate, and deeply personal. It's vibrant, lush, and every moment feels weighted down by the emotional heaviness of its characters. It's quintessentially original in its depiction of the people who inhabit this space and looks like the story it has to tell is one that demands your attention.
Killing For Love Trailer
I've almost reached my peak interest in anything true crime.
I get it, people love things like this and that's why you have oodles and oodles of shows like Dateline NBC, narrated by that creepy grandpa who lets his tone vacillate a little too much for my liking, and anything else where you have people recounting the unspeakable horrors of being close to death while home-bound gumshoes try and figure out "who dun it" before the big reveal. Fear not, those frightened about whether you can still get a fresh fix because directors Marcus Vetter and Karin Steinberger are here to give you one for the ages. Even I raised an eyebrow about how this all went down and what seems to be at play here. Interestingly enough, this is like The Trip in that it was a series on television that is being repackaged as feature length documentary.
The Greenaway Alphabet Trailer
From ye ol' log line:
The fascinations of filmmaker Peter Greenaway, whose motto is "art is life and life is art,"are captured like butterflies and arranged in an alphabet, a form that suits him perfectly as an encyclopedist. In intimate conversations with his perceptive 16-year-old daughter Zoë, we discover the whos, whats and whys about Greenaway.
I do not purport to know anything about Greenaway but documentary Saskia Boddeke's work here looks to focus on a genuinely intimate conversation between a father and daughter. What I like most about this trailer is just how nuanced and frank the discussion is between these two. When you have a parent who seems to be afflicted by affect and a kid who sees right through, or wants to see right through that superficial layer, and everyone's being honest there can be something like this that seems to transcend something that could be written off like some portrait of an artist and is something more like a father/daughter exploration where it just happens to be that the parent achieved a great deal in their field. Just an all-around fascinating subject.
Back to the Taj Mahal Hotel Trailer
First, you've got to check out this documentary. The level of investigation into the 2008 terrorist attack on the Taj Mahal Palace Hotel in Mumbai, India and the way it backtracks to pick apart the attack, couching a disturbing narrative element in this coordinated event to put a finer point on how this came to pas, is fascinating.
Filmmaker Carina Molier, then, almost a decade after the event, explores this with those who were caught up in the chaos and who live on after the gunshots and explosions stopped. What makes this so much different than just sitting people in front of a camera is that this feels so much more cinematic in scope. Trying to reflect on the horrors of what came before and how they're dealing in the here and now with some interesting directorial choices in order to contextualize these people's stories makes this one stand out a little bit. Emotionally stirring, to be sure.
Flamenco, Flamenco Trailer
Oh, broaden your artistic horizons, you philistines.
I positively, absolutely love this kind of content. Nominated three times for an Academy Award for work he's done in this space, director Carlos Saura looks like he's made something that is irresistible to the soul. I'm sure all of you are able to enjoy the fruits of live theater but for those of us who are just out of the grasp of productions that celebrate the diversity that lives within the music of different cultures this is the kind of thing that tickles that part of your brain just needs to soak in something new and fresh.
Nota bene: If you have any suggestions of trailers to possibly be included in this column, even have a trailer of your own to pitch, please let me know by sending me a note at Christopher_Stipp@yahoo.com or look me up via Twitter at @Stipp
In case you missed them, here are the other trailers we covered at /Film this week:
Paddington 2 Trailer – Nope
Avengers: Infinity War Trailer - That was pri-tay pri-tay OK
Mary Magdalene Trailer - Straight talk: This is not very good
Thoroughbreds Trailer - Si please
Batman Ninja Trailer – This is about as close as you'll ever get me to sit through an anime feature
Midnight Sun Trailer – Oh, FFS