Superhero Bits: Ben Mendelsohn Wants To Play Doctor Doom, Avengers 4 Casting Call & More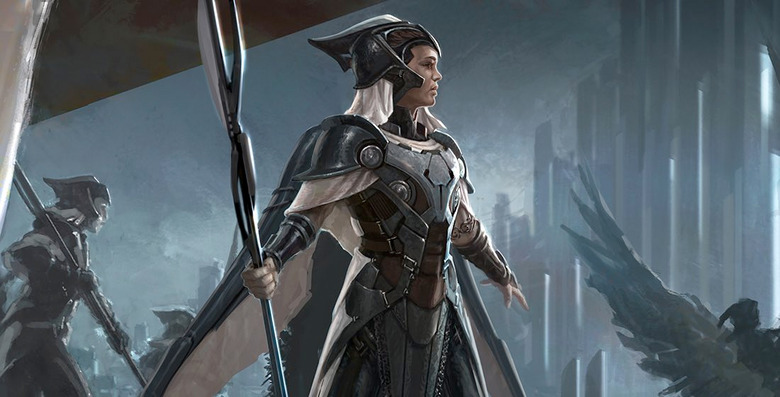 Can science explain how Wonder Woman's bracelets can block bullets? Who is the next pro wrestler coming to The Flash this season? Which comic book villain does future Captain Marvel star Ben Mendelsohn consider a dream role? Does an Avengers 4 casting call indicate the arrival of a couple signature comic characters? Which MCU villain actor admits his role was not his greatest moment? All that and more in this edition of Superhero Bits.
Spider-Man: Homecoming gets the unnecessary censorship treatment from Mr. Krepshus on YouTube.
Nerdist scientifically lays out the physics of how Wonder Woman's signature bracelets can block bullets.
Ever wonder how #korg was born? @taikawaititi @markruffalo @chrishemsworth #cateblanchett #chrishemsworth @twhiddleston @karlurban @tessamaethompson @jeffgoldblum @idriselba @marvelstudios @anthonyhopkins @thorragnarokofficial @marvel #mcu @nikonaustralia @nikonusa @nikonam... pic.twitter.com/jmxY5032pU

— Jasin boland (@jasinboland) November 22, 2017


Thor: Ragnarok set photographer Jasin Boland posted this image of Taika Waititi wearing his Korg mocap suit.James Gunn says contrary to popular belief, he hasn't confirmed Adam Warlock in Guardians of the Galaxy 3.
If you're wondering what Jake Gyllenhaal's possible take on Batman may be like, he told everyone back in 2015.
Justice League is nearing the $400 million mark at the worldwide box office and $200 million domestically.
Alternate concept design painting I did of the Asgardian look for the Valkyrie. I wanna watch a whole film with @tessamaethompson and the Valkyries of Asgard. Right? pic.twitter.com/Q0FJ7fBW28

— Andy Park (@andyparkart) November 21, 2017
Andy Park posted this concept art of the Asgardian version of Valkyrie that went unused in Thor: Ragnarok.
Wrestler Bill Goldberg has confirmed that he will appear in a couple episodes of The Flash during this season.
Due to the amount of graphics and images included in Superhero Bits, we have to split this post over THREE pages. Click the link above to continue to the next page of Superhero Bits.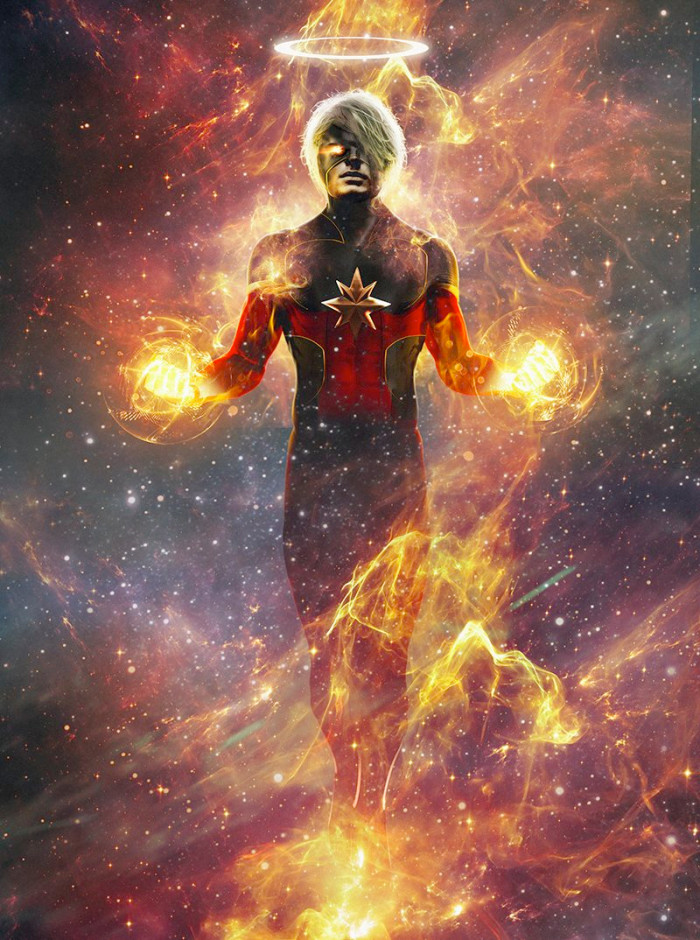 BossLogic created a Phototshop image of what Jude Law may look like as Mar-Vell in in Marvel's Captain Marvel.Thor: The Dark World villain Christopher Eccleston admitted that the role was "not my greatest moment" on film.
Mr. Sunday Movies takes a look at how we got the Frankenstein-cut of Justice League that ended up in theaters.
Future Captain Marvel villain Ben Mendelsohn says playing Doctor Doom is one of his comic book dream roles.
Day 7 of #ThorRagnarok art drop, and it's the Asgardian himself, Thor, played by the incredible @chrishemsworth . This is an early pass on what his new Sakaaran armor could've been. I imagined Thor would've grabbed different parts of armor, and somehow made it look fashionable~ pic.twitter.com/0nIFdyPhMT

— Karla Ortiz 🐀 (@kortizart) November 22, 2017
Concept artist Karla Ortiz posted this alternate hodgepodge design for Thor's armor on Sakaar in Thor: Ragnarok.
A new Avengers 4 casting call is looking for twin boys, which may indicate the arrival of familiar Marvel characters.
Funny or Die created a faux press conference for as if the DC Comics' press secretary had to defend Justice League.
Shazam director David F. Sandberg responded to a Reddit rumor that he was fired from the DC Comics movie.
Due to the amount of graphics and images included in Superhero Bits, we have to split this post over THREE pages. Click the link above to continue to the next page of Superhero Bits.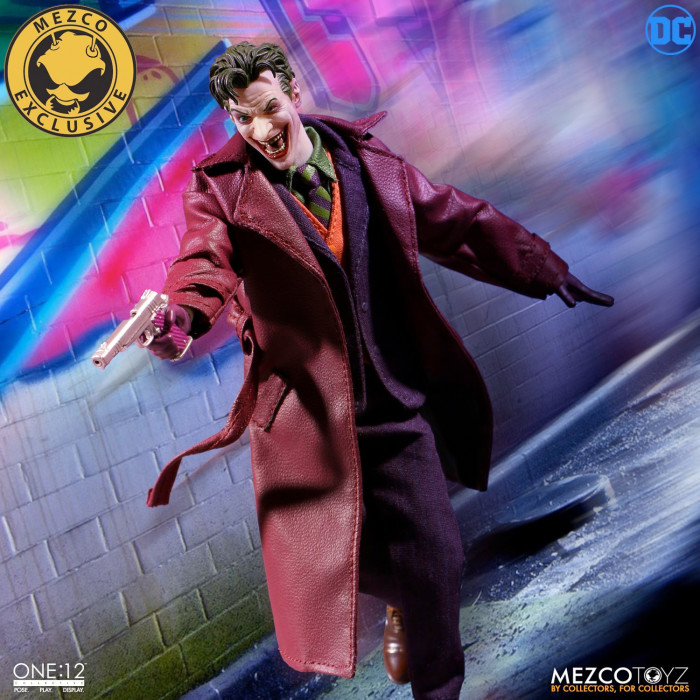 Mezco has an exclusive DC Comics deluxe edition One:12 Collective figure of The Joker available for pre-order.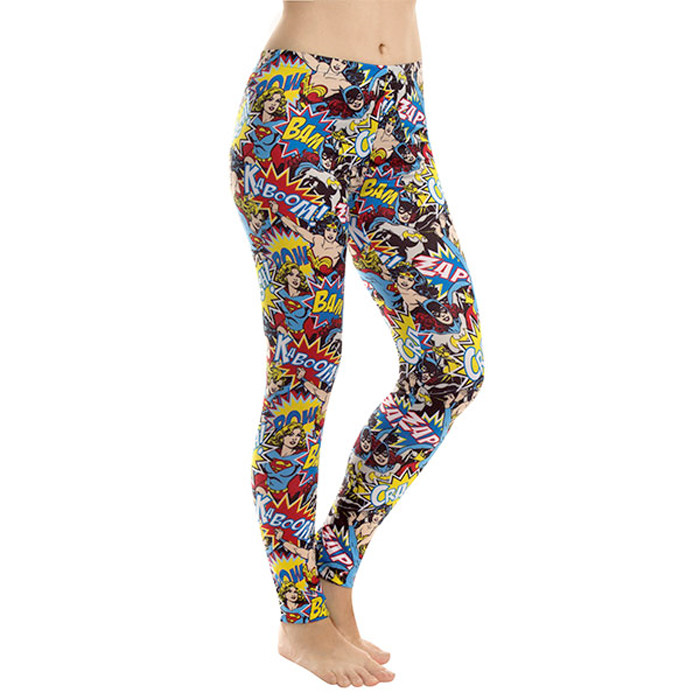 DC Comics superheroes are throwing punches and kicks on these Boom! Pow! Crash! leggings at ThinkGeek.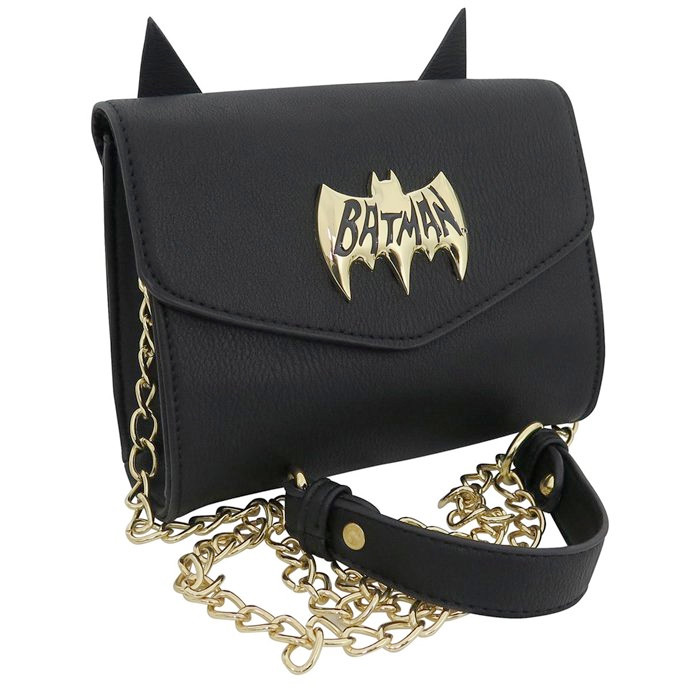 Keep shark repellent in this bat-eared crossbody sidekick bag with the classic 1966 logo from the Batman TV series.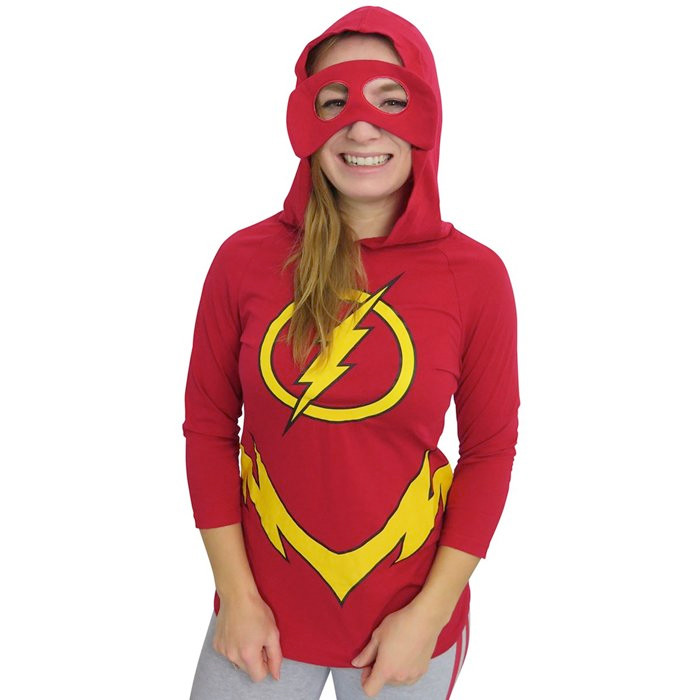 If you need a fast cosplay solution, this hooded mask, long-sleeved t-shirt for The Flash will help suit you up.
Read the previous edition of Superhero Bits right here.