'Justice League' Brings Back The "Classic" Superman, And Henry Cavill Couldn't Be Happier About His Future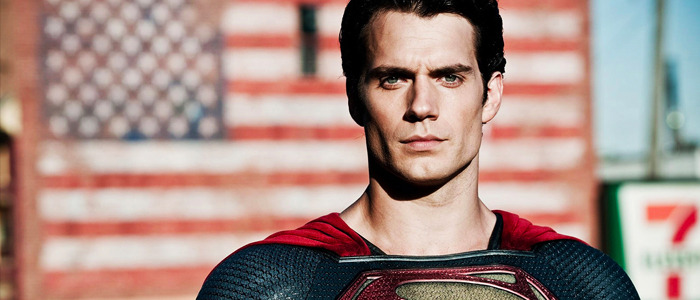 While some hardcore DC movie fans insist that Warner Bros. should continue to make dark and gritty superhero movies, at least one of the franchise's actors is embracing the opportunity to return to a more traditional depiction of his character. Henry Cavill, who has played Superman in Man of Steel, Batman v Superman, and Justice League, explains how the change his character undergoes in the latter DC Comics movie gives him a huge opportunity to depict the classic version of Superman in possible Justice League or Man of Steel sequels.
It's no secret that Cavill's Superman has thus far largely been a mopey, sullen sourpuss. The character received a lot of criticism for destroying a city and ultimately snapping General Zod's neck in Man of Steel, and for his generally unpleasant demeanor in Batman v Superman: Dawn of Justice, a movie in which he seems to again reject the core tenants of the character as we know him from older movies and the comics.
After Superman's – spoiler alert – resurrection in Justice League, and a brief sojourn to Smallville where Lois Lane settles him down after that shocking experience, the Superman we see in the rest of the movie is totally different than the one Cavill's played previously. He shows a desire to protect civilians, takes charge in the fight against Steppenwolf, and even cracks a smile or two along the way. (/Film's Chris Evangelista wrote a great editorial about how Justice League finally gets Superman right, and I encourage you all to read it.)
Henry Cavill recognizes the shift in tone: "This movie highlights the qualities of Superman that exist in the comic books. That's something I've always been very keen to highlight in the character," he told The Los Angeles Times in a recent interview. "This rebirth provided the opportunity for me to play those characteristics." He continued:
"I've always enjoyed the traditional, very classic view on Superman in the comic books. I think there's an enormous complexity to that character. I know when I was working with Joss [Whedon] he and I saw eye-to-eye on some of the aspects of Superman. That paragon of hope. That ideal. That wonderful feeling of, 'Oh, good, Superman's here!' I have also developed a very personal and protective relationship over this character, and it was just lovely to have the opportunity to smile and feel good."
Notice how he mentions that classic ideal was Whedon's doing, not Snyder's? That's Exhibit 206 in the ongoing case of "Zack Snyder Doesn't Understand Superman."
Cavill, who is still contracted for another movie and could possibly return for even more beyond that, sees Justice League's radical reinvention as the first step on a road to redemption for this character:
"There's a wonderful opportunity to tell the Superman story. Now there is a fantastic chance to show Superman in his full colors and tell a very complex, character-driven movie that is based on story and have that wonderful sensation of hope and happiness. A feel-good movie with lessons laced in there as well."
Whether that will happen in Justice League 2, Man of Steel 2, or as a supporting role in another DC hero's main movie remains to be seen, but it sounds like Superman – the real Superman, the one who doesn't think twice about saving innocent people or doing the right thing – is finally here, and that can only be a good sign for the future of the DC cinematic universe.