See The Beautiful Unreleased Harry Potter Cover Art From Olly Moss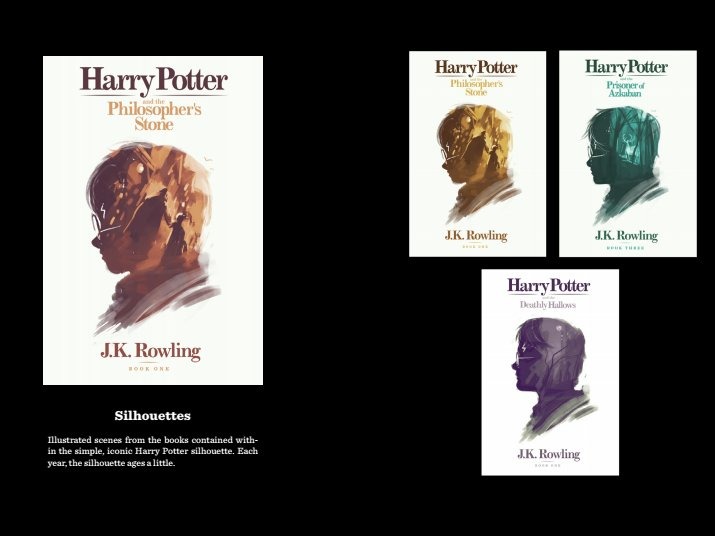 Harry Potter has gone through several rounds of book covers, each of them more stylized than the last. But what about the cover art that didn't make the cut?
Olly Moss, one of /Film's favorite pop culture artists, has revealed several sets of book covers that never officially made it onto the front of one of the new Harry Potter editions. As a hardcore Potterhead whose official Harry Potter covers graced the 2015 editions of all seven J.K. Rowling books, he didn't seem too choked up about the fact that these rejected cover arts didn't get to see the light of day. But as a Potterhead, he also saw it as his magical duty to share with fans some of the sets he created — with the appropriate permission, of course.
In a tweet, Moss shared four sets of unreleased Harry Potter cover art, linking to a PDF of the unreleased prints as well.
Finally got permission to post this. Here's the original brace of ideas I sent in for the Harry Potter book covers. https://t.co/tRUQx6svsx pic.twitter.com/IR2pF2Hyqh

— Olly Moss (@ollymoss) November 23, 2017
The first set pictured may be familiar to Harry Potter fans — Moss worked with Pottermore before to turn that set, which depict Hogwarts throughout the years in silhouette, into stunning photo prints. Moss also revealed that the Hogwarts set has also been made available for purchase with German audio books.
One of the illustrations not pictured in his tweet is a classic illustrated book cover for Harry Potter and the Philosopher's Stone, which was part of a series that incorporated "hidden, graphic elements" into the art piece. In this one, the negative space above Diagon Alley takes the form of a lightning bolt.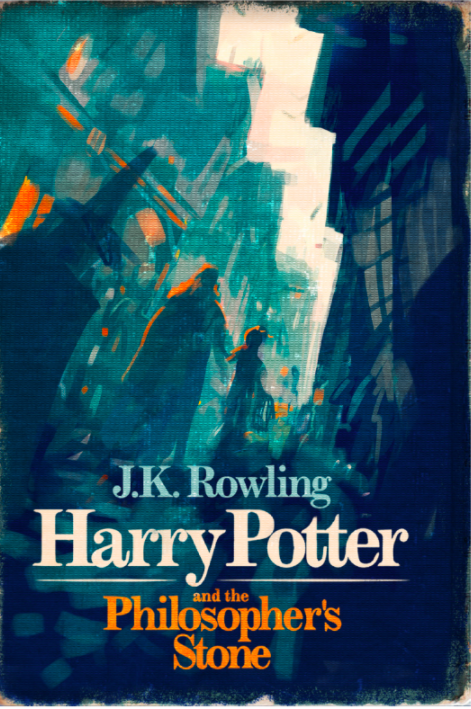 Moss went on to reveal that some of these optical illusion covers are in print in France, China, and Brazil, and can be seen on the Ebook editions of Harry Potter.
While we didn't get the chance to buy Harry Potter books with these stunning covers, I wish we could get the chance to see them in full-fledged poster or mini print form. The optical illusion piece is especially beautiful, and would be a wonderful collector's item. (Hint, hint Harper Collins or NBC Universal — whoever owns Harry Potter's book rights now.)
I wonder if we'll see other artists come out of the woodwork with their unreleased book cover art as well. Moss is one of many artists to tackle the Harry Potter series, from Mary GrandPre for the original iconic U.S. versions, to Thomas Taylor for the U.K. editions, and Kazu Kibuishi for the moody 15th anniversary editions. I'd personally like to see what Mary GrandPre had in store for the Harry Potter books before her final versions became synonymous with the series for thousands of kids across America.