Cool Stuff: Mondo's Black Friday Deals Include 'Scott Pilgrim Vs. The World', 'Thor: Ragnarok' & More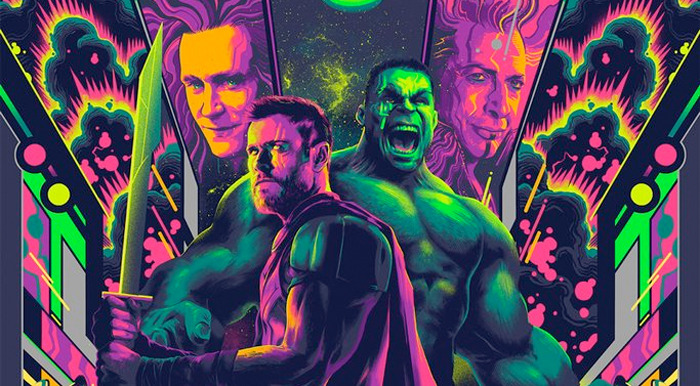 Today is Thanksgiving, when families all round the country gather to stuff their faces with delicious food and argue about politics. Then we follow that up with Black Friday, when we forget about all the things were were thankful for so we can run through the aisles of various retails outlets for discounted electronics, appliances and more. But if you're not the kind of person to brave the massive crowds out in the real world, there's plenty of good stuff for you to snag online as well.
The awesome folks at Mondo have a handful of great Black Friday deals which include new prints for Scott Pilgrim vs the World, Thor: Ragnarok, Ex Machina and the films of LAIKA, not to mention a deluxe edition of The Art of Mondo book. Check out all of the Mondo Black Friday deals below.
First up, here's a pair of new prints for Thor: Ragnarok designed by Matt Taylor:
The regular version on the left has an edition of 425 and will cost you $60 while the one on the right is the variant with an edition of 225 and will cost you $80. Both prints measure 24x36 and will be available for purchase while supplies last, however, they won't ship until January of 2018.
Next, there's a mirror variant edition of Rory Kurtz's Ex Machina print: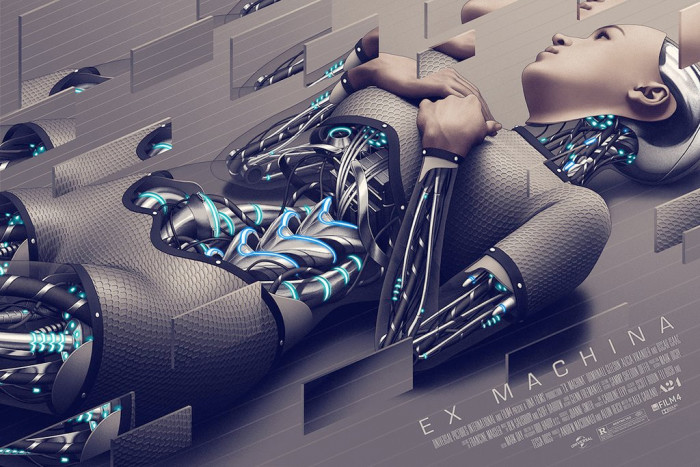 Printed on mirror chrome metallic paper, this print measures 24x36 and has an edition of 175 and will cost you $80. It's expected to ship in January of 2018, and will undoubtedly look amazing in a frame.
There's also this new Scott Pilgrim vs the World print by Sam Bosma: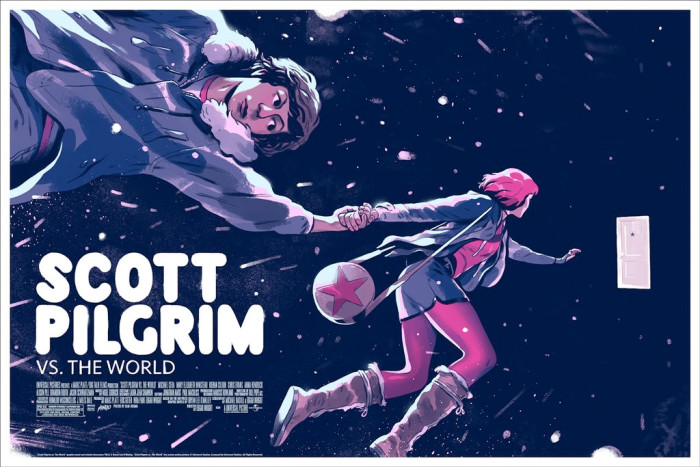 Measuring 24x36, this print has an edition of 250 and will cost you $50. Honestly, I wish Scott Pilgrim vs the World prints were far more plentiful, but I suppose it's better than having too many of them.
Finally, there's this print by Cesar Moreno celebrating the films of LAIKA:
The print is titled "From Coraline to Kubo" and it features the characters from all four of LAIKA's films: Coraline, ParaNorman, The Boxtrolls and Kubo and the Two Strings. The print was created in partnership with LAIKA for the Animating Life exhibit at the Portland Art Museum. The regular version on the right has a large edition of 750 and will cost you $50 while the glow-in-the-dark variant on the right has an edition of 250 and will cost $70. Both prints measure 24x36.
If you're not in the market for any new prints but you love the posters that Mondo creates, you might want to pick up the forthcoming book The Art of Mondo. There's an exclusive version going on sale for Black Friday that comes in a flat file case and comes with some limited goodies. Check it out: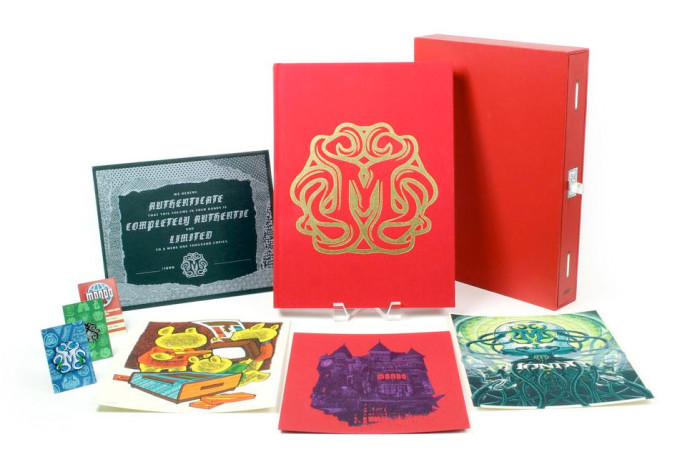 The Art of Mondo – Deluxe Edition comes with three enamel pins featuring artwork by Mike Saputo, three screen-printed 8"x10" hand bills featuring artwork by Daniel Danger, Mike Saputo & Jay Ryan, and a Certificate of Authenticity designed by Bobby Dixon that is signed and numbered. That will cost you $200, and there are only 1,000 copies like this available, so you better act fast.
All of these items go on sale at 1pm ET/12pm CT at Mondo's website right here. Good luck and Happy Thanksgiving!