The Water Cooler: John Carpenter In Concert, An Incredible Magic Show, And Buzzfeed Unsolved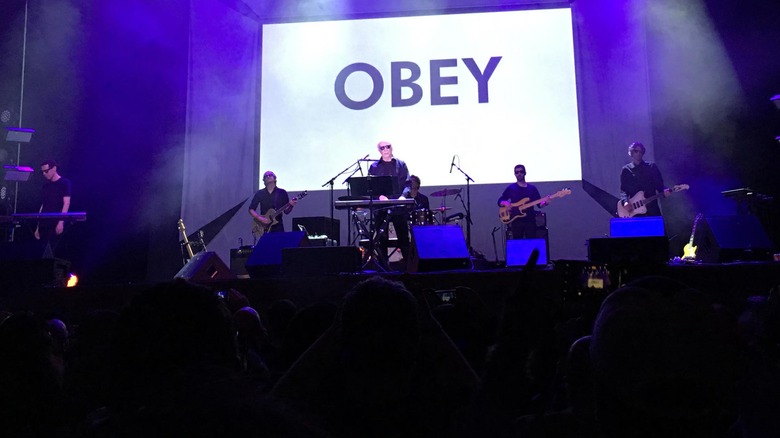 Welcome to The Water Cooler, a weekly feature where the /Film staff is free to go off-topic and talk about everything except the movies and TV shows they normally write about. In this edition: Chris Evangelista sees John Carpenter in concert, Peter Sciretta attends a David Copperfield show, Jacob Hall plays Hidden Agenda, Hoai-Tran Bui watches Buzzfeed Unsolved, and Ethan Anderton tries to find time to do anything at all.
Chris Evangelista Saw John Carpenter Live
Over the weekend, I had a chance to see John Carpenter perform live. Yes, that John Carpenter – the filmmaker behind horror classics like Halloween, The Fog and In The Mouth of Madness. Not only was Carpenter a prolific filmmaker, he also composed the majority of the soundtracks for his films – usually eerie, simplistic, synth-based numbers that create great atmosphere.
In the last few years, Carpenter released two albums, Lost Themes, which were essentially music done in the style of his classic soundtracks. Think of them as soundtracks to films that never existed. Carpenter and the band he recorded the albums with started touring, and during the live shows, they'd also play music from Carpenter's films. This lead to the release of Carpenter's new album, Anthology: Movie Themes 1974-1998, which is comprised entirely of Carpenter movie themes. I saw the acclaimed filmmaker perform last year, and decided to see him yet again when he swung by my neck of the woods.
Here's the basic setup: Carpenter and his band play their hearts out while a screen behind them projects clips from scenes of the films they're playing the music from. If you're a huge Carpenter fan, as I am, it's a real treat. It immediately reminds you of how many fantastic films Carpenter has made while also making you want to go back and rewatch them all. Even the ones you don't like! For instance, I'm not a fan of Carpenter's Village of the Damned remake, yet the minute he started playing the music from the film as scenes of the glowing-eyed children caused a rampage up on the screen, I immediately felt like rewatching the film.
It wasn't all a treat though. Look, I'll be honest: I am what the kids call "an old." I don't go to many concerts anymore because I just hate standing up all night. If a concert has seating, I'm in. Otherwise, I skip it. The venue for last year's show had seating, which was great. This year's show, however, did not, and I was forced to stand all night, grumbling inwardly. Also not cool: other people. When Carpenter and company began playing the theme from They Live, the screen behind them started projecting the famous, incredibly long alley fight between stars Roddy Piper and Keith David. You may or may not be aware of this, but at one point, South Park recreated the alley fight scene for scene. The minute the screen at the Carpenter show began projecting the alley fight, this very loud, very drunk man next to me began shouting about South Park, apparently assuming he needed to remind everyone of the South Park parody. Listen, dude: shut up. No one wants to hear you.
Beyond that, it was a blast. If Carpenter comes to your town, and you're a fan of his films and music, check it out.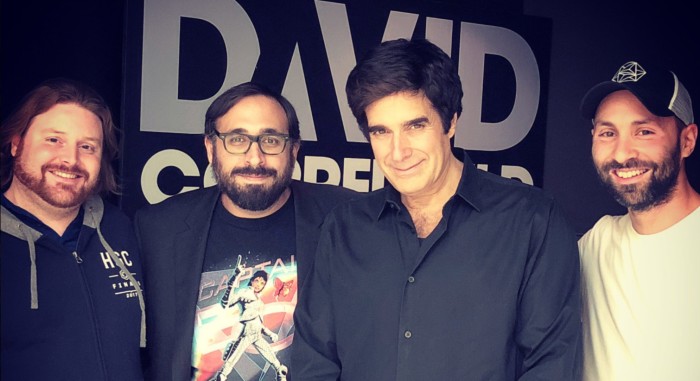 Peter Sciretta Saw David Copperfield in Las Vegas
Over the weekend, I took a short trip to Las Vegas with my girlfriend Kitra and several other couples. I lost $200 on blackjack (but had fun doing it), ate a lot of great food (Wicked Spoon is still my favorite buffet) and while the girls went to Backstreet Boys, the guys went to see David Copperfield's show at the MGM Grand.
As you know, I love magic. I absolutely idolized Copperfield as a kid and his magic television specials were one of my most anticipated annual events. I would record them on VHS and rewatch them over and over, so much that the tapes would wear out.
I've been lucky enough to see his show a bunch of times over the past 7 years, and it's fascinating to see how much it has changed as he's overhauled his old show with a ton of new material. It's like seeing an artist at work, watching the new material evolve and improve over the past few years.
Copperfield's show is truly unlike any other magic show out there. He has always been one of the few great magicians who used the power of storytelling to elevate his magic from a simple stage illusion to an emotionally driven experience. He is a big cinema nerd, evidenced by his early television specials which were filled with film homages. His new show features a half hour segment which seems clearly inspired by a mixture of Walt Disney and E.T., involving a time-traveling alien creature who must be returned to his family before it's too late.
I know this may sound strange, but it's so very enjoyable and unlike anything you've ever seen. In fact, there is so much magic packed into the segment, most of which might not even register to people as magic, but helps facilitate the illusion and the story, much in the same way amazing visual effects help in movies and aren't noticed.
Copperfield performs two shows nightly, and three on Fridays, Saturdays, Sunday's and holidays. This is a master of his craft with nothing to prove, someone who doesn't need the money. He owns a set of islands in the Bahamas where I'm sure he could retire and spend the rest of his life, yet instead, he continues to work hard every single night, creatively challenging himself with new material. The show is inspiring, cinematic, emotional – a must see.
Jacob Hall Played Hidden Agenda
Until Dawn is one of the most entertaining video games I've played in years and I was one of those who didn't play it as intended. Supermassive Games' horror movie-inspired choose-your-own-adventure tale was designed as a single player experience, but I played with with friends and family, handing off the controller and making decisions as a group and shouting at the screen whenever something went wrong. It was a blast (our own Vanessa Bogart wrote about experiencing the game in this way).
Seeing that people loved the communal aspect of Until Dawn, the same developer decided to hone in on that for their follow-up, Hidden Agenda. It's much cheaper, much shorter, and built to allow up to six players to participate at once using their phones instead of regular controllers. It's a wonderful set-up and a big step forward for this genre of game. Getting my friends together to participate in a story and vote on outcomes and decisions and pushing the characters in the direction we want is my idea of a good time.
Unfortunately, Hidden Agenda is a bit of a dud. The story isn't nearly as compelling as Until Dawn, the acting isn't as good, and the decisions never feel as dramatic or monumental. The skeleton for something special is here, though. If the next game can take the tech advances and smaller footprint of Hidden Agenda and merge them with the pulpy and shocking storytelling of Until Dawn, it'll be something truly special.
Hoai-Tran Bui Has Been Watching Buzzfeed Unsolved
I never had much time for the true-crime podcasts or TV documentaries that swept the pop culture landscape in the past few years. "I'll get to it!" I told my friends, as I failed to download Serial, guiltily missed out on The Jinx, and was vaguely aware that Making a Murderer had premiered. The closest I got to tapping into the true-crime zeitgeist was when I fervently read the Wikipedia pages about feral children with my best friend one night, and watched American Vandal. Oh, and I've been an avid fan of Buzzfeed Unsolved since its first episode.
For a year, I found myself eagerly looking forward to a new episode of Buzzfeed Unsolved, a web series that came into being early last year as a show where two guys discuss a strange murder or cold case from history, complete with eerie music and banter. My best friend and I came upon the series when I was looking up the mysterious case of Elisa Lam, a girl who was found dead in a water tank on the roof of the Cecil Hotel in Los Angeles — an infamous hotel with a history of suicides and odd happenings. But the twist was Elisa's odd behavior, caught on a hotel elevator camera, which consisted of her waiting at the elevator door for no one and seeming to talk to someone who wasn't there. It was a creepy case, and it sent me down a rabbit hole of Buzzfeed Unsolved videos.
Since then, Buzzfeed Unsolved has evolved from two faceless guys who banter about true crime to one that tackles everything from serial killers to the supernatural. No longer were they discussing disturbing murders, now they went ghost or alien hunting. It helped that the hosts Ryan and Shane — Ryan the believer and Shane the skeptic — have become internet memes in and of themselves. Just look to the "hey there demons, it's me ya boy" viral clip. And it also helped that I — as I'm sure many of their followers have — always happened upon a new Buzzfeed Unsolved clip right before I went to bed, ending the night on a paranoid note.
But not only is Buzzfeed Unsolved a remarkably well produced piece of entertainment, it's provided a point of connection for me and my aforementioned best friend. We started watching the videos when we were roommates, but now that she lives in New York, Buzzfeed Unsolved has become a weekly reason for us to reconnect, to talk about our lives, and discuss whether aliens truly exist.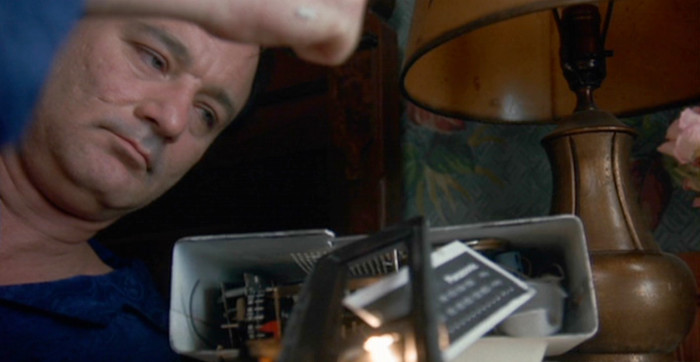 Ethan Anderton Is Having Difficulty Finding Time to Himself
Buckle up, because this is going to be somewhat of a whiny post.
Student teaching is exhausting. There are currently 18 school days left this semester for me to finish my student teaching experience, and I've never looked forward to being done with something so desperately. It's mostly because I'm balancing the teaching side of things with my job at /Film (the team has been awesome by letting me further my education and still work when I can), not to mention all the assignments I have to complete as part of the student teaching program. Unfortunately, it leaves me very little time to myself, and I've basically been exhausted every day since starting in September.
The good news is that I have been able to take some time to enjoy certain activities far away from school and work. Thankfully, I've still been able to keep up with recording Go Flix Yourself, the podcast that I co-host, which has been a nice consistent break for a couple hours. More recently, I've found a small amount of time to play Star Wars Battlefront II, and I even took a night to just consume some delicious whiskey without thinking about anything that I had to do the next day. But again, these moments have been few and far between.
Perhaps the biggest detriment to my personal (and professional) life because of student teaching has been the fact that I'm unable to go to the movies anywhere near as frequently as I used to. I've kept up with major releases like Blade Runner 2049, Thor: Ragnarok, Justice League, and now Coco, but my schedule does not afford me the time to drive out of my way to the nearest indie theater to catch movies like Lady Bird, The Florida Project, Last Flag Flying and others that I'm anxious to check out. The upcoming Thanksgiving break should afford me the opportunity to see some of them, but otherwise, I can't wait to be finished student teaching so I can get back to my regularly scheduled programming. Oh yeah, and I have a nearly full DVR too. How delightful.