'The Incredibles 2' Teaser Trailer: It's Finally Time For Something Amazing Again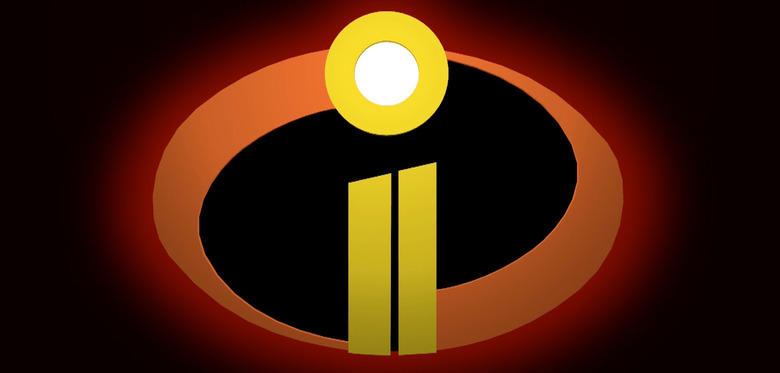 It's been 13 years since we last saw The Incredibles. Better known as the Parr family, this tight-knit group of superheroes is finally getting the sequel Pixar fans have been clamoring for ever since the first film ended on an episodic-style cliffhanger.
The Incredibles 2 is coming in 2018, and while story details are still under tight wraps by Pixar Animation, we finally get our first official look at the animated sequel thanks to the first teaser trailer that has just been unveiled. Fans will get to see the teaser trailer attached to Pixar's Coco next week, but for those who can't wait (like me), you can watch The Incredibles 2 trailer below.
Watch The Incredibles 2 Trailer
It's a quick teaser, one that's mostly been crafted to announce the impending arrival of the sequel, but I'll be damned if Jack-Jack isn't the cutest super-powered baby ever.
This past summer at the D23 Expo, we found out a few new details about the forthcoming sequel. First up, since their old house was destroyed at the end of The Incredibles, the Parr family has a whole new house that is part home and part superhero lair. Making things even more interesting is the fact that the family still doesn't know that Jack-Jack has superpowers, but we get to see that they eventually find out about them in the teaser above.
Speaking of Jack-Jack, while he was being taken care of by Helen Parr (Holly Hunter) in the first movie, this time it will be Bob Parr (Craig T. Nelson) working as a stay-at-home dad while Helen gets in on the action outside of the house. That's a nice twist on the story from the first movie, since Mr. Incredible was the one sneaking around trying to be a covert superhero again.
What I'm wondering is what the world of The Incredibles looks like after the events of the first movie. Superheroes seemed to have redeemed themselves after being cast aside for a little while. Does that give way to a rise of more villains, much like the Batman effect in Gotham City? Brad Bird previously said that we'll be meeting some other superheroes who rival The Incredibles, as well as some others who aren't quite so skilled, so the roster of superheroes we'll see in the city of Metroville will certainly be increased.
In addition to the return of Craig T. Nelson and Holly Hunter, Sarah Vowell is back as their daughter Violet while their son Dash will be voiced by Huck Milner this time (the original voice actor is too old to play the role). And of course, Samuel L. Jackson will be back as the fan favorite Frozone. They'll be joined by Pixar newcomers Bob Odenkirk and Catherine Keener, though exactly what roles they're playing are being kept under wraps for now. Hopefully we find out more soon.
Everyone's favorite family of superheroes is back in Incredibles 2 – but this time Helen (voice of Holly Hunter) is in the spotlight, leaving Bob (voice of Craig T. Nelson) at home with Violet (voice of Sarah Vowell) and Dash (voice of Huck Milner) to navigate the day-to-day heroics of "normal" life. It's a tough transistion for everyone, made tougher by the fact that the family is still unaware of baby Jack-Jack's emerging superpowers. When a new villain hatches a brilliant and dangerous plot, the family and Frozone (voice of Samuel L. Jackson) must find a way to work together again—which is easier said than done, even when they're all Incredible.
The Incredibles 2 arrives on June 15, 2018