Pokémon Movie 'Detective Pikachu' Casts Justice Smith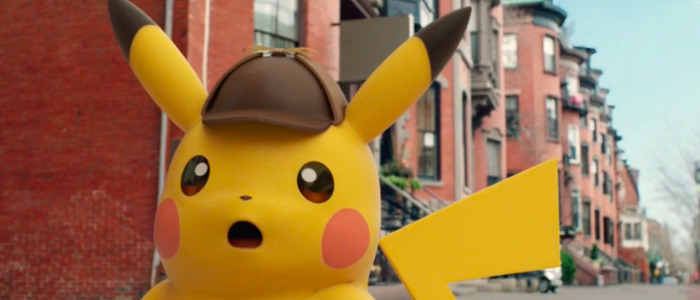 Detective Pikachu, a real movie that's really being made, just cast its lead. Justice Smith, who appeared in the Netflix series The Get Down, has just joined the cast of the upcoming Pokémon movie. I'm assuming he's not playing Pikachu, but rather the human character who assists the intrepid monster detective on his quest to solve mysteries.
Last year, the location-based mobile game Pokémon Go took the world by storm, and the film industry came calling. A live-action Detective Pikachu film, based on the game Great Detective Pikachu, was given the go-ahead with Goosebumps director Rob Letterman at the helm. Now Detective Pikachu has cast its lead: Jusitce Smith, who had a break-out role in the now-cancelled Netflix series The Get Down. Variety reports Smith will play the lead in the film, with Letterman directing a script by Nicole Perlman (Guardians of the Galaxy) and Alex Hirsch (Gravity Falls).
The Pokémon franchise involves around 807 fictional species of collectible monsters, and each monster has their own unique set of skills. Conceived in the 1990s, the franchise has spawned video games, trading cards, an anime series, and more. While the series had always remained popular, Pokémon Go revitalized things for a period last year, when the world went nuts for the game. Rather than adapt Pokémon Go into a film, however, Legendary and Universal have instead chosen to focus on Great Detective Pikachu.
The original game follows an intelligent Pikachu – one of the many monsters who make up the Pokémon world – who claims to be a detective. This detective Pikachu befriends a boy named Tim Goodman, who can understand what Pikachu is saying and thus becomes his side-kick – the Dr. Watson to Pikachu's Sherlock Holmes, if you will. The two team-up to solve mysteries involving other Pokémon. All of this sounds very strange, by the way.
The Variety scoop doesn't specify, but I'd assume this means Smith will be playing the Tim Goodman character, who teams with Detective Pikachu and helps the creature solve a mystery or two. It's somewhat strange that the first live-action Pokémon film will be based on Great Detective Pikachu and not the original Pokémon game.
This isn't the only big property Smith has joined. Director J.A. Bayona cast the young actor in his Jurassic World sequel Jurassic World: Fallen Kingdom, due out in the summer of 2018. No release date for the Detective Pikachu movie has been set yet. I wonder if Detective Pikachu will talk in the film.