Daily Podcast: Best Movie Trailers That Don't Show The Movie, Justice League, MoviePass, Fantastic Beasts & More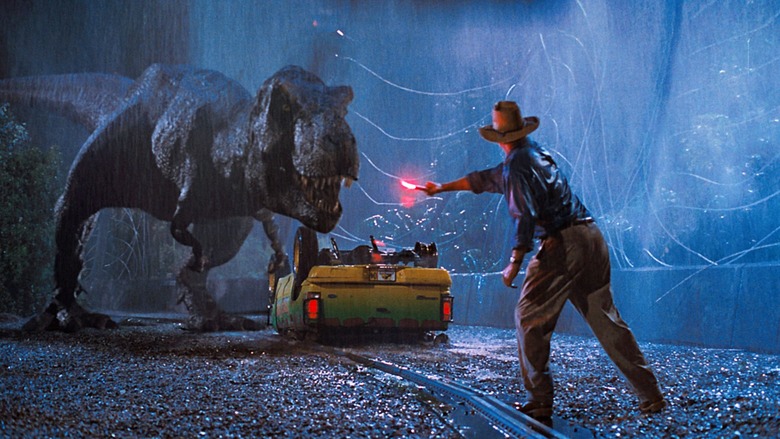 On the November 16, 2017 episode of /Film Daily, Peter Sciretta is joined by /Film senior writer Ben Pearson and writer Hoai-Tran Bui to discuss the latest news, including Joss Whedon's Justice League tweets, MoviePass, the trailer for Rampage, a possible Batman replacement, Fantastic Beasts 2, and Multiple Man. And in the Mail Bag, we'll be talking about movie trailers that show no footage from the movie itself.You can subscribe to /Film Daily on iTunes, Google Play, Overcast and all the popular podcast apps (here is the RSS URL if you need it).
In the News:
Joss Whedon Likes Tweet Dissing 'Justice League' Villain, But The Tweet is Right
MoviePass Reveals Annual Subscription
For $6.95/Month, But Is It A Deal?
Rumor:
'The Batman' Director Has a Back-Up Batman
in Mind If Ben Affleck Bails
'Fantastic Beasts' Sequel Title Revealed
as 'Fantastic Beasts: The Crimes of Grindelwald,' First Look and Synopsis Revealed
Marvel's Multiple Man is Getting a Movie
, James Franco to Play the Self-Replicating X-Man
Rampage' Trailer
: Dwayne Johnson Takes on a Trio of Giant Monsters
In The Mailbag:  Sherwin writes in "With the release of the new Deadpool 2 teaser today, I was just curious what you all thought about this style of trailer. By that, I mean how the content doesn't really show too much of the film but showcases the main character in a fun way outside of the movie. I personally love it and it's not done often, but I wouldn't mind if more movies were promoted in this fashion."
Peter's Picks: Jurassic Park (mosquito in amber), Psycho (6.5 min hitchcock giving a tour of the set), Godzilla (98 – dinosaur museum foot), The Incredibles (my incredible office suiting up)
HT's Picks: Where the Wild Things Are, Lilo and Stitch, The Girl With the Dragon Tattoo
Ben's Picks: Terminator 2, Back to the Future, Hook, Indiana Jones and the Last Crusade
Other posts referenced in this episode: The best teaser trailers of all time.To submit questions to the mailbag, send them to peter@slashfilm.com. Please mention your name and general geographical location in case we mention the question on the air.You can find more about all the stories we mentioned on today's show at slashfilm.com. /Film Daily is published every weekday, bringing you the most exciting news from the world of movies and television as well as deeper dives into the great features from slashfilm.com. You can subscribe to /Film Daily on iTunes, Google Play, Overcast and all the popular podcast apps (RSS). We're still very much experimenting with this podcast, please feel free to send your feedback to us at peter@slashfilm.com. Please rate and review the podcast on iTunes and spread the word! Thanks to Sam Hume for our logo.