Sequel Bits: 'Bumblebee,' 'Fantastic Beasts,' 'Mission: Impossible 6,' 'How To Train Your Dragon 3,' 'Tremors' TV Show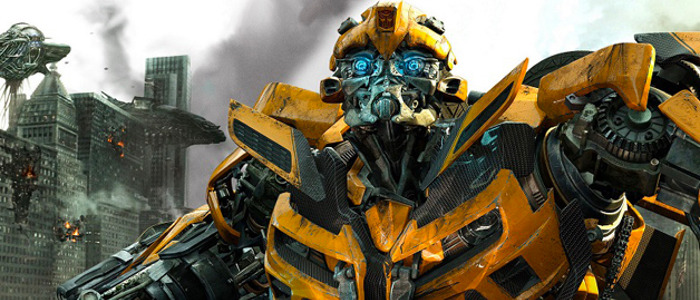 In this edition of Sequel Bits:
Fantastic Beasts: The Crimes of Grindelwald news from Carmen Ejogo
A look at amazing Blade Runner 2049 miniatures
A new title for Bumblebee
Another crazy Mission: Impossible stunt
F. Murray Abraham joins How To Train Your Dragon 3
That Tremors TV show finished shooting its pilot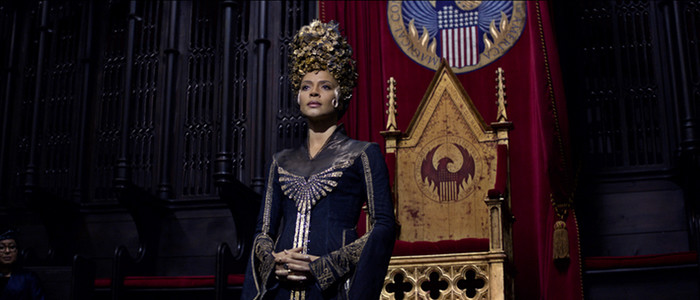 Fantastic Beasts: The Crimes of Grindelwald actress Carmen Ejogo, who plays Seraphina, spoke to Collider a bit about her part in the sequel and revealed that she doesn't have that big a part in the film. ""Well in this one – maybe not so [prominent a role]," Ejogo says, "but Seraphina is the President of the American Wizard Association so whenever we return to the US, I would imagine we get more of Seraphina. But this film mostly takes place in Paris – so we get to see a Parisian version of her perhaps." The actress adds that she's been working on the film off and on, and will be returning to shoot more scenes next week.
Remember Blade Runner 2049? I do, because I was one of the few people who saw it. The cerebral sci-fi sequel did not live up to box office expectations, but that doesn't mean nerds like me can't continue to obsesses over the film. Which brings us to this really cool new video which shows off the insanely detailed miniatures used to create the film's futuristic landscape. It's a testament to how much work went into creating the film – work that audiences then proceeded to ignore. Oh well! Can't win 'em all. Anyway, I wonder who got to keep these miniatures when the film was done. Can someone please mail one to me?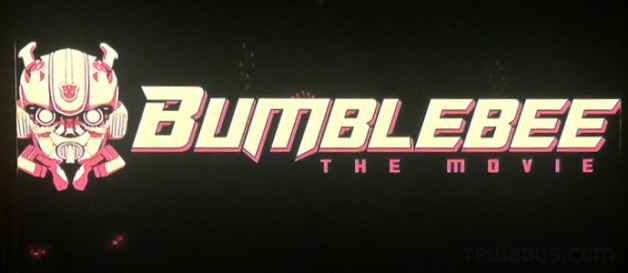 If you thought we were done with Transformers films, think again! There's a Bumblebee spin-off coming your way in 2018, and the film now has a new title and an official logo. Are you ready for the earth-shattering new title? You might want to sit down for this. Okay, here goes: Bumblebee: The Movie. Who came up with that one?! I hope they got a bonus. Maybe the Bumblebee movie will succeed where the other Transformers film have faltered, by scaling things down a bit. The film is set in the '80s, so it'll maybe it'll have that Stranger Things aesthetic going for it. It also stars Hailee Steinfeld, who is really too good for this sort of stuff. Anyway, check out the new logo above, via TFW 2005.
Tom Cruise, stuntman and sometimes actor, broke a bone performing one of those crazy Mission: Impossible stunts while filming Mission: Impossible 6, but if you thought that would slow him down, think again. M:I 6 just wrapped shooting in Norway, and it capped off its shoot there with yet another stunt. This stunt involves co-star and sometimes Superman Henry Cavill and a 1980 foot drop. Sounds terrifying. You can watch local news footage of the stunt above (via CBM), and check out an Instragram post from Cavill and his "fashionable nipple attachments" below. Mission: Impossible 6, which doesn't have a title yet but will probably be called Mission: Impossible - Deadly Procedure or something like that, will hit theaters July 27, 2018.
Aside from my fashionable nipple attachments this didn't feel so bad. Turns out that behind me is a 1980ft almost sheer drop. I say "turns out" but my adrenaline was extremely aware of it at the time! Seriously though, I am so appreciative of all the incredible places that this movie has taken me and all of the wild and wonderful things that it has asked me to do. #MI6 #MoustacheImpossible #Norway
A post shared by Henry Cavill (@henrycavill) on
F. Murray Abraham is about to get animated. Deadline reports the Amadeus actor has joined the cast of How To Train Your Dragon 3 as the voice of villain Grimmel. Having never seen any of the How To Train Your Dragon films, I don't know what this could mean, but Abraham is a really great actor who will probably do a great job lending his voice to the sequel. Deadline says the filmmakers were so set on casting Abraham in the role they actually took audio from his previous performances combined it with test footage to prove how perfect the match was.
So long to NM. Had an amazing time shooting this pilot. Hope I can keep walking in these boots #Tremors A post shared by Kevin Bacon (@kevinbacon) on
Tremors, the very entertaining 1990 monster movie about giant burrowing monsters, somehow spawned five sequels and two different TV shows. And now it's about to have yet another TV show. This TV show is special, however, because it's bringing back original Tremors star Kevin Bacon. Filming on the Tremors pilot has officially wrapped, and Bacon took to social media to let the fans know. The image features broken bobbleheads representing his character, Valentine McKee. The Tremors TV series will eventually air on Syfy.