Daily Podcast: Should Our Feelings About The Filmmaker Taint The Movie? Justice League, Tom Cruise, LotR & More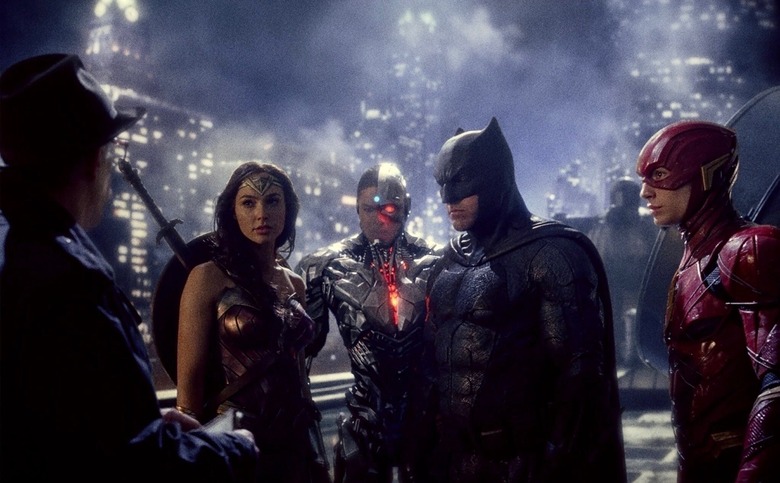 On the November 15, 2017 episode of /Film Daily, Peter Sciretta is joined by /Film senior writer Ben Pearson and writer Hoai-Tran Bui to discuss the latest news, including the Rotten Tomatoes score and box office tracking for Justice League, Quentin Tarantino wants to cast Tom Cruise in his next film, what Christopher Tolkien resigning from the Tolkien Estate means for the future of Lord of the Rings, and Mel Gibson is up for the Joe Carnahan time-loop film Boss Level. In The Mailbag, we'll be questioning our abilities to separate the art from the artist.You can subscribe to /Film Daily on iTunes, Google Play, Overcast and all the popular podcast apps (here is the RSS URL if you need it).
In the News:
In The Mailbag:  Mark S from Phoenix writes in "after all the allegations against many heavyweights in Hollywood, is it acceptable to separate a person from their art. Can I still laugh at Woody Allen's "Midnight in Paris", can I still be in awe at Roman Polanski's "The Pianist", can I still be mesmerized by Brett Ratner's "Red Dragon"? And not solely the filmmakers; "Manchester by the Sea" was one of my favorite films last year, but the more I heard about Casey Affleck and his allegations, the more I felt guilty for praising a man who has committed such atrocities.   We all make mistakes, but for those whose actions are unforgivable, do you think we should still celebrate their cinematic achievements?  Love the podcast, keep it up guys!"To submit questions to the mailbag, send them to peter@slashfilm.com. Please mention your name and general geographical location in case we mention the question on the air.You can find more about all the stories we mentioned on today's show at slashfilm.com. /Film Daily is published every weekday, bringing you the most exciting news from the world of movies and television as well as deeper dives into the great features from slashfilm.com. You can subscribe to /Film Daily on iTunes, Google Play, Overcast and all the popular podcast apps (RSS). We're still very much experimenting with this podcast, please feel free to send your feedback to us at peter@slashfilm.com. Please rate and review the podcast on iTunes and spread the word! Thanks to Sam Hume for our logo.